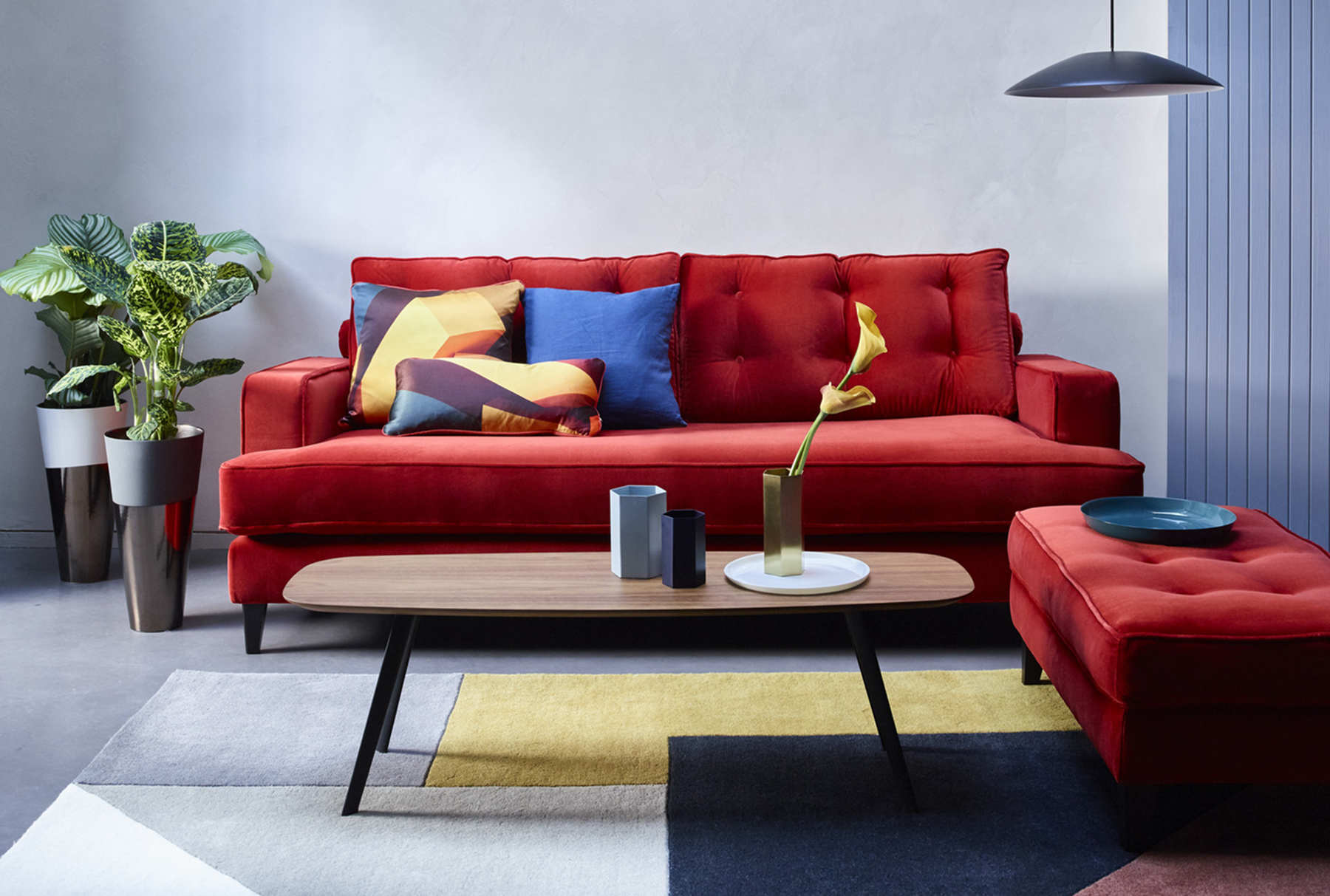 It's no secret that colour can have a profound impact on our mood. Red is known for increasing blood circulation making us more aware and for its connotations to power and aggression. Blue, on the other hand, evokes a feeling of calm and serenity. When colour is used in the home, it can be completely transformative to the way we feel in those spaces. A room painted in crisp white will feel very different to one painted in a dark and moody blue, for example, and different people will be drawn to different schemes for different reasons.
In this post we'll be taking a closer look at what colours are set to be popular in interiors throughout 2018 and, perhaps just as importantly, why we are seeing them. While trends come and go, they provide an interesting insight into the attitude we have towards the role of 'home'. This is especially true for colour trends as they have such a close tie to our emotions. From the trends that are emerging it seems that, in 2018, our homes are a place to escape the outside noise. As Marianne Shillingford, creative director at Dulux, said, we don't know what the news will bring us from day to day. We have more access to more information and choices than ever before but we live in a world that is more divided than ever before.
With that in mind, let's explore four colour trends that are set to be popular throughout the year.
–
Modern Neutral
Let's start with what we're calling Modern Neutrals. Here, it's about swapping the pale greys and cool blues for warm, versatile neutral tones. These hues offer a bit more depth and intrigue than the classic whites, beiges, and greys, but still have the same versatility. They create a statement without being too loud.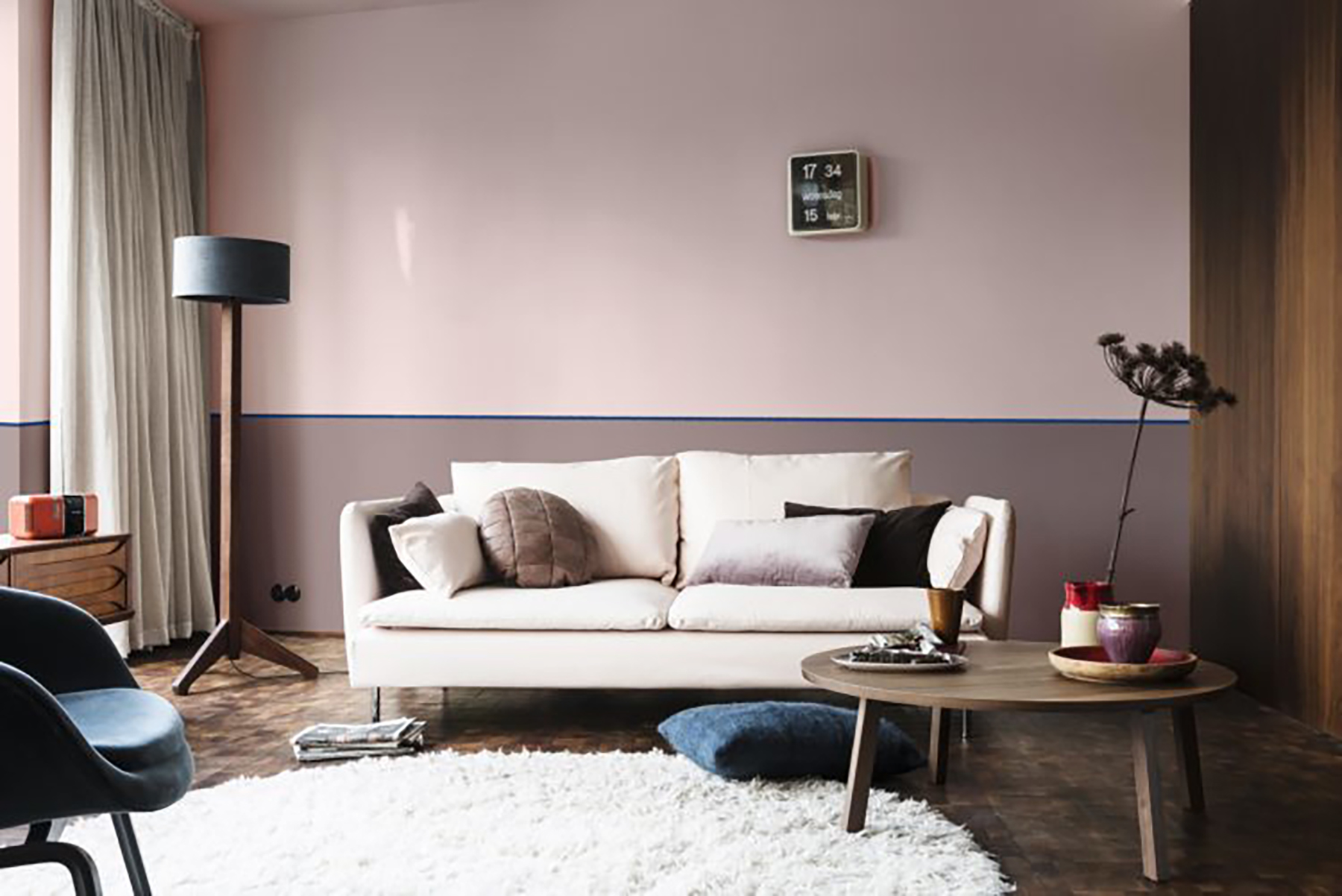 This trend harks back to our need for the home to be a calming and nurturing place where we can sit back and relax. We want our homes to be a place where we can tune out the outside noise and re-energise. Expect to see colours with more pink, red and brown undertones filtering through to homes, especially on walls. There is a subtle richness to their palette which creates an earthy and uplifting finish.
Dulux appeared to back the trend when they announced Heart Wood, a dusty mauve shade, as their Colour of the Year for 2018. The heathery colour has warm, brown undertones rather than grey that would make it feel like a cooler, pastel hue. It transforms the home into a sanctuary, a place to retreat to. And it's surprisingly versatile. It sits easily with blues, greens and even mustard yellows creating a calming and refreshing atmosphere that's easy on the eye.
Styling tip: These colours pair best with natural materials and textures so it's convenient that we are seeing an increased demand for unfinished woods, relaxed linens and leather. A sense of comfort is very much based around tactility. They work together to create a modern, understated and sophisticated space that relaxes you.
Terracotta
Next, we move on to a colour that packs a punch: terracotta. Pink has been at the forefront of design for the last year but now we are seeing a natural step towards stronger reds, with their spirit of bold optimism. For a long time minimal, white spaces filled with plants have dominated Pinterest pages and magazine features. But we're beginning to see bolder and braver colours enter these spaces.
Terracotta is just one of these bold and brave hues. Commonly associated with border tiles in the 1980s, the colour has moved onto upholstery and other textiles, including our Mistral sofa that has been given a new look for the new season. Upholstered in the Terracotta Varese velvet, the mid-century shape of Mistral displays the rich colour beautifully.
The brown undertones of terracotta confidently fill any space with energy, without the brashness of a true, clean red. It gives a space an amazing depth – in low light, it will make a room feel irresistibly cosy and inviting while remaining visually striking during the day. Similarly, it transcends seasons: its burnt orange tone reflects the heat of summer but it can easily be brought into the winter months with the addition of deep blue throws and cushions.
Why the resurgence of this bold hue? Perhaps it's seen to be the antidote to the divisive atmosphere felt around the world. The rich, earthy palette is unmistakably warm and draws upon a mix of cultural influences. It ignites our sense of community and kinship helping us to renew our faith in one another and the world around us.
Styling tip: This deep orange trend has many alternatives and, whilst we've singled out terracotta as our colour pick, there are many other shades that fit the brief.  The key to a diverse colour palette can be as simple as keeping it tonal. Scheme rich ochre with terracotta and rust and use contrasting colours sparingly.
Colour Blocking: Primary Colours
The next isn't so much a colour trend as it is a scheme. As the mid-century furniture trend moves towards 70s and 80s references, so does the return of colour blocking from the same era. However, it's been reinvented for the modern home with a more muted take on primary colours.
Although pastel shades aren't anything new, the way of using them is. Not for the faint-hearted, the colour blocking of dusty hues creates a bold statement. Here, the trend is to go for colour on upholstered furniture and set these larger pieces against a neutral backdrop. Think blue sofa paired with red cushions, or mint green bed layered with a yellow throw.
It encourages us to take a more light-hearted approach to interior design. There's no need to consult the colour wheel. This trend is about following your instincts and using colours that you've not been brave enough to before.
Unexpected colour combinations highlight a much-needed element of fun and creativity in today's world. Pops of colour create an uplifting atmosphere and spark our imagination. It's all about embracing your own personal style and not conforming to the status quo.
Styling tip: Make the biggest impact with a brightly coloured sofa or bed that immediately draws the eye. This bright yellow Balmoral sofa is made all the more dramatic by being set against a rich blue wall.
Ultra Violet
No colour trend report would be complete without a mention of Pantone's Colour of the Year. For 2018, the colour experts chose a rather psychedelic, highlighter-purple named Ultra Violet.
Described as "a dramatically provocative and thoughtful purple shade" PANTONE 18-3838 Ultra Violet communicates "originality, ingenuity, and visionary thinking that points us toward the future." In a similar vein to the previous trend, this trend is about being innovative and encouraging us to see beyond what's right in front of us.

While the colour doesn't easily fit into many people's decor it signifies the desire for experimentation and non-conformity with our interior tastes. It draws upon the increasing popularity of bold jewel tones and sits nicely with greens, teals and metallic elements.
It's certainly a colour that makes you think outside the box. We expect to see more of it towards the end of the year when darker coloured home accessories and décor arrive in time for the cold winter months.
Styling Tip: The rich tone of ultra violet provides a beautiful backdrop for silver or gold elements. Metallic lamps or home accessories break up the colour preventing it from becoming overwhelming. Alternatively, use it on soft furnishings like cushions, bedding or even rugs to make a space feel cosy and inspiring.
Four very different colour themes are set to emerge this year: warm neutrals, terracotta tones, colour blocking, and vibrant ultra violet. We may not know what is heading our way in 2018 but one thing is for sure – it's set to be a colourful one.