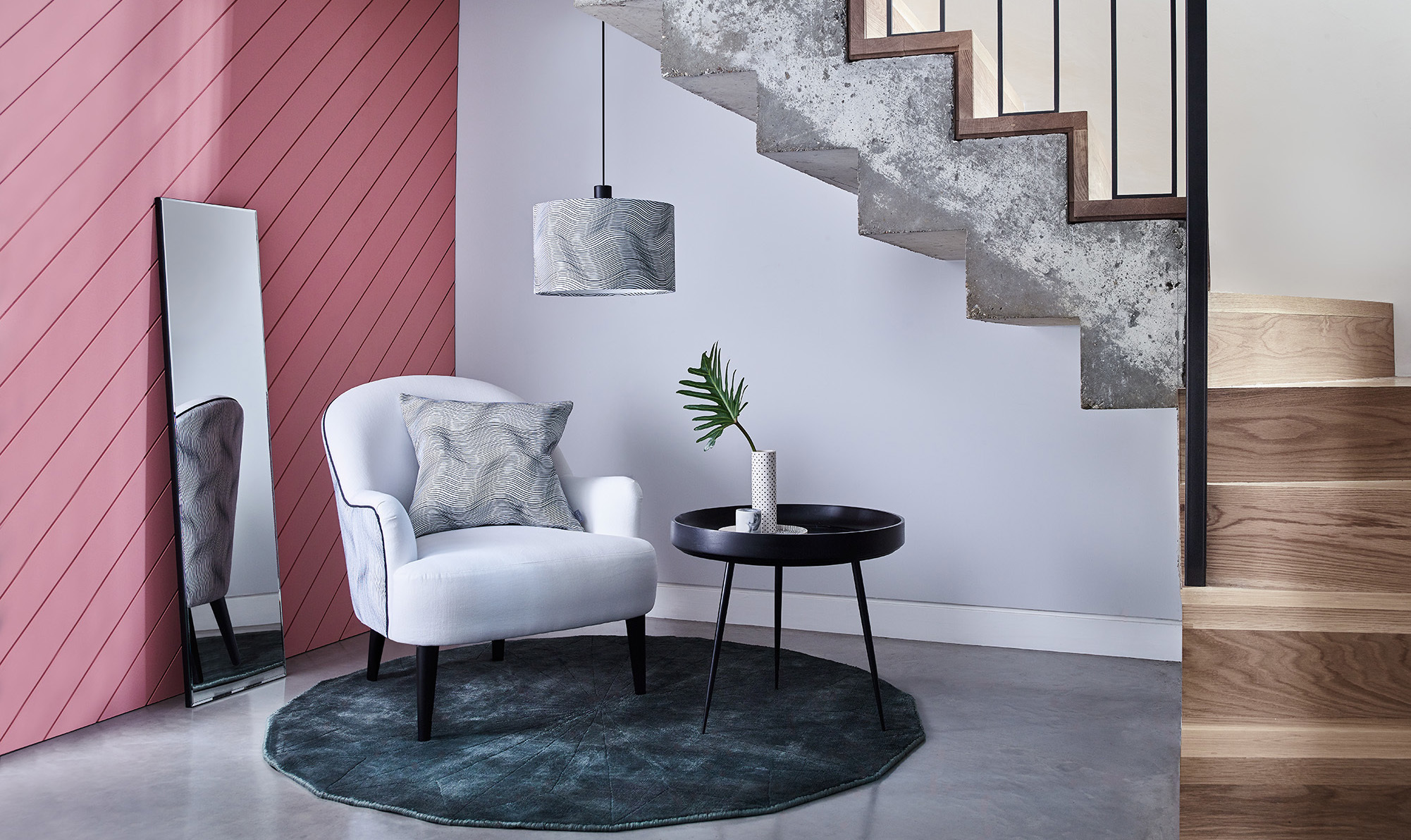 Our new SS18 collection has arrived, bringing with it new and exclusive designs, a fresh colour palette, and noteworthy collaborations from some of the world's most talented designers.
We're taking a closer look at the range, from concept to completion, discovering the inspiration and ideas behind this characterful and colourful collection.
–
The story of the new range begins back in May 2017, when the Heal's buying team started to turn their attention to the forthcoming spring/summer season.
"It was a very collaborative process" explains Kris Manalo, the Senior Furniture Buyer at Heal's. "We started by visiting the big design shows – Cologne, Stockholm, Milan – and from there we identified the key colours and trends coming through which we used as inspiration for building the collection."
Through various show and tells, workshops, and brainstorming sessions, our buyers pulled together a colour palette and direction for the collection. "We're always surprised by the similarity of the images and ideas we bring to the table," says Kris. "As a team we always seem to be on the same page and a predominant look and feel usually comes to the fore fairly quickly."
The result was one collection split across the two seasons: Spring Simplicity and Summer Haze.  Creating a feeling of understated grandeur, considered designs are set against a backdrop of modern pastels and earthy terracotta tones, conjuring images of crisp spring mornings to hazy summer evenings. Blurring the line between indoor spaces and the world outdoors, the new collection celebrates eclectic and characterful design for the contemporary home.
The final mood board (above) highlights this gradual shift through the seasons from the cooler mints and pale greys of spring to the punchier, vivid summer-inspired tones. There are also subtle references to the colour trends tipped to be popular this year; terracotta in particular. Our bestselling Mistral got a makeover for 2018 and was upholstered in a beautiful Varese velvet in terracotta.
"We are mindful of trends but also of the fact that people don't treat furniture like fashion," says Sabina Miller, Head of Buying at Heal's. "Designs for the home aren't replaced seasonally like clothes so we wanted to create a range that can evolve over time."
This timeless quality can be seen in new pieces for the dining room. Blake combines contemporary and mid-century styles with tapered legs and a clean, modern profile. The table is available either with a fixed Italian Carara marble top or an extending wooden surface giving flexibility to the Heal's customer. In a similar vein, new dining chairs are as elegant as they are practical; Heal's own range sits perfectly alongside brands such as Vitra, Case, Kartell and Fritz Hansen.
This season there's also a focus on designer collaborations which saw firsts for many big names. Russell Pinch has designed his first ever bed to join the Wallis range, which marks the first anniversary since the original collaboration of Pinch's exclusive sofa and armchair design. Upholstered in Iced Mint smart velvet, it balances a luxurious aesthetic with carefully considered design features that will keep it contemporary.
Matthew Hilton has also created his debut lighting collection exclusively for Heal's. Reflecting the minimalist aesthetic from his bestselling furniture collections, Hilton's lighting range is expertly crafted and strikingly simple. The new pieces sit perfectly against the beauty of the oak and walnut featured in Hilton's Case furniture ranges to create a chic and contemporary feel throughout the home.
"Given the prestige of Matthew's name at Heal's it was an obvious move to work together on his first lighting collection," explains lighting buyer Elena Paparozzi. "Working in harmony with his existing furniture, the sophisticated LED designs fit the moving market trends in lighting, and subtle nuances with colour add to the simplicity of the range."
Following on from his first ceramics collection at Heal's, Myer Halliday has transferred his love of pattern to textiles for the SS18 collection. Halliday's Wave motif has been reimagined onto different homeware as well as the delicately proportioned Elgin chair, new to Heal's for SS18.
Homeware buyer, Emily Rubner says of Halliday's work: "It was clear that Myer's creations lend themselves perfectly to textiles which lead to the development of the cushions, chair and lampshade."
To explore our entire SS18 collection, head to our website.