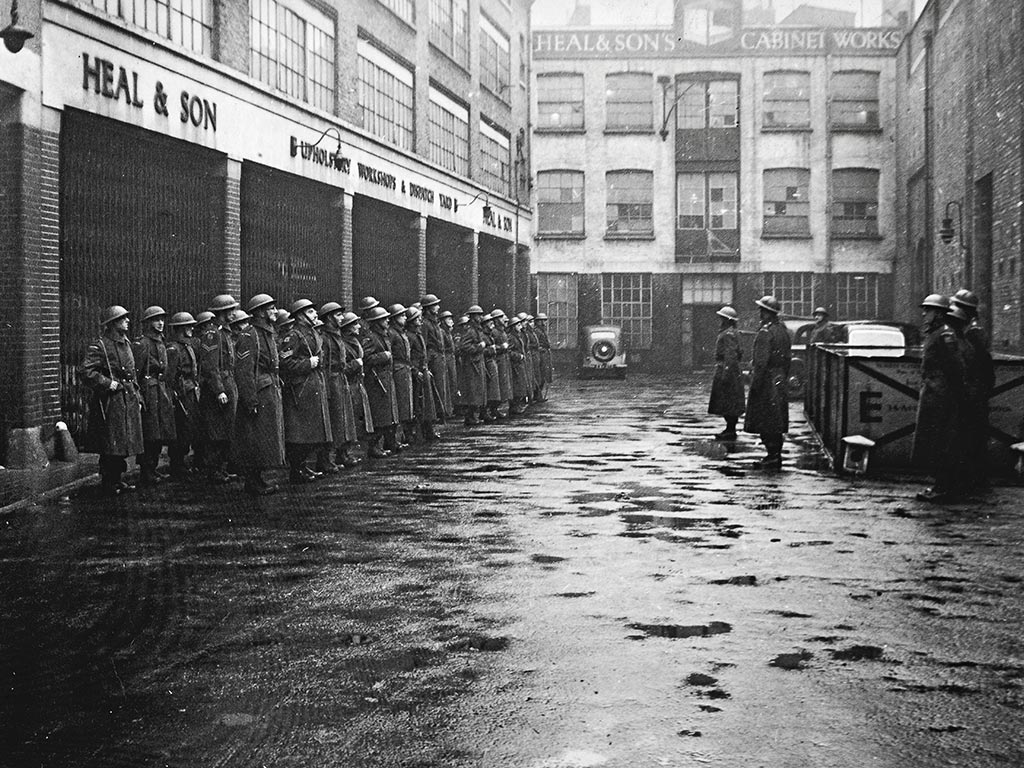 Today (10th May) in 1941, our shop was hit by an oil bomb & incendiary bombs. The Heal's Home Guard and workers who were staying in our basement bomb shelter managed to subdue the fires. Sadly several adjoining buildings were razed to the ground.
This photo is of the Heal's Home Guard on Alfred Mews.
During the war, Heal's may have looked like a furniture shop on the ground floor but the 2nd floor & up were turned into a parachute factory for the airforce. Read more about our 200 year heritage here.