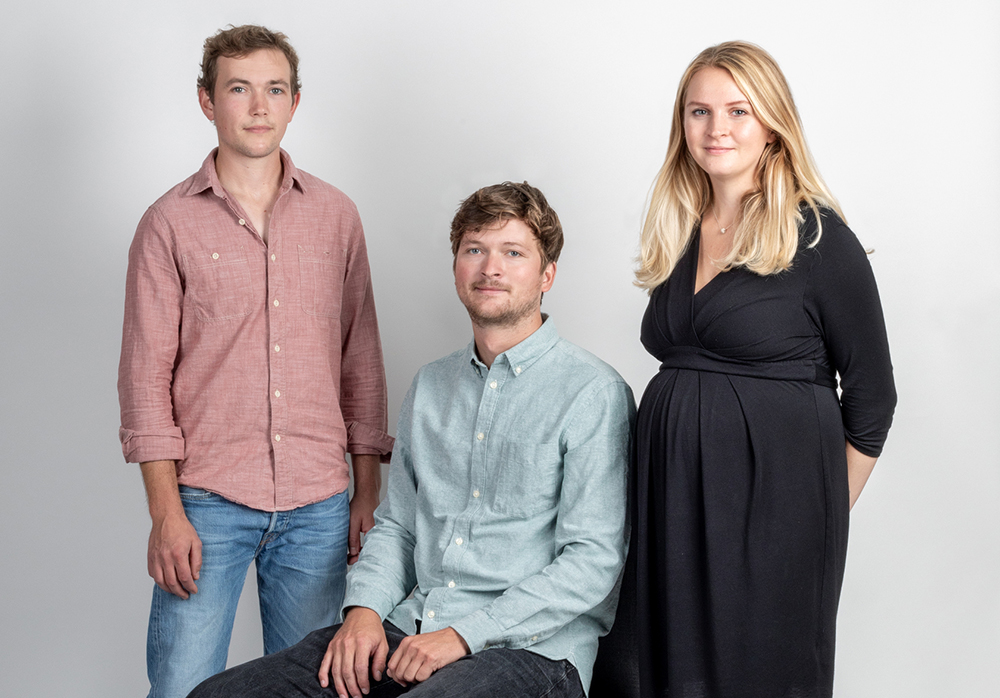 Now in it's 14th year, Heal's Discovers promotes the work of innovative and emerging design talent by providing a platform on which to showcase their skills and creativity. Launching as part of London Design Festival, this year's designers have pushed the boundaries of creativty by working with materials in new ways and forming solutions to common design problems. Meet the designers behind the Heal's Discovers 2018 collection below.
–
John Eadon
Heal's Discovers 2018 finalist, John Eadon, has always had an interest in design. Having grown up on his family's working farm, he used to sketch his own designs for tractors before developing his passion for creativity at Norwich School of Art & Design. He began working with wood and went on to teach himself furniture making.
Heal's first discovered John at his stand at Platform at Clerkenwell Design Week where he was displaying his Trellis shelving system. The design stemmed from an exploration of the Windsor chair and the techniques used to make it. The result is a light freestanding, adaptable modular design that can also be used as a room divider. Its arched top and bottom, which were influenced by the use of arches in architecture, make it a truly standout piece.
"Such large pieces of furniture can be imposing and block out light, so I wanted to design something which would be very open and allow light through, whilst also offering options to act as a partial screen to a space."
The shelving system can grow or reduce to suit the users changing needs – panels and shelves can be rearranged giving the owner plenty of creative freedom to arrange their own individual layout. This simple design is produced from sustainably sourced British oak and ash which were chosen for its excellent strength, flexibility and warmth.
John's favourite Heal's product? The Tip Ton chair by Barber and Osgerby for Vitra – "It is such a good example of observing and taking note of human habits and designing to cater for those needs, it's playful and purposeful and has an active conversation with the user. Little things like that bring a lot of joy to design."
Tijn Van Orsouw
Tijn Van Orsouw grew up in a small village in the south of the Netherlands where he developed his passion for designing and creating. Backed by a belief that good design lies in innovation, Tijn developed the Lightcomposer collection – a series of lighting solutions made from Colback, a non-woven paper-like textile.
Initially designed as a window screen, Tijn became fascinated by the way Colback transmitted light and wanted to experiment with folds along different planes. After some time, his two designs were born – the Lightcomposer Wall Lamp and Lightcomposer Pendant both feature origami-style folds which disperse light from the inbuilt LED beautifully, emitting a soft glow around the room.
Tijn works in a large workshop alongside many other designers and artists. "For me this is where I can talk about my work and work and play with new ideas and designs. In the afternoon we always have lunch together, sometimes with about 18 people. I like people around me. This is often how the best ideas surface."
What does good design mean to Tijn? Good design is innovative and pushes existing design concepts further on in a meaningful way. A good design should be able to be adopted by an audience and it should be clear how to use it straight away.
The Indigo Mill
The Indigo Mill is housed in a large woollen mill built in the Industrial Era. It has been a place of British textile manufacture since 1812, and now creates woven floor runners produced from recycled yarns.
Sarah May is the brains behind the business. She began designing the collection of runners after delving into the archives of the Victorian wool mill the company are based in. The company then investigated the yarn stocks to start producing and discovered large amounts of unused tufting yarns that would be ideal for weaving.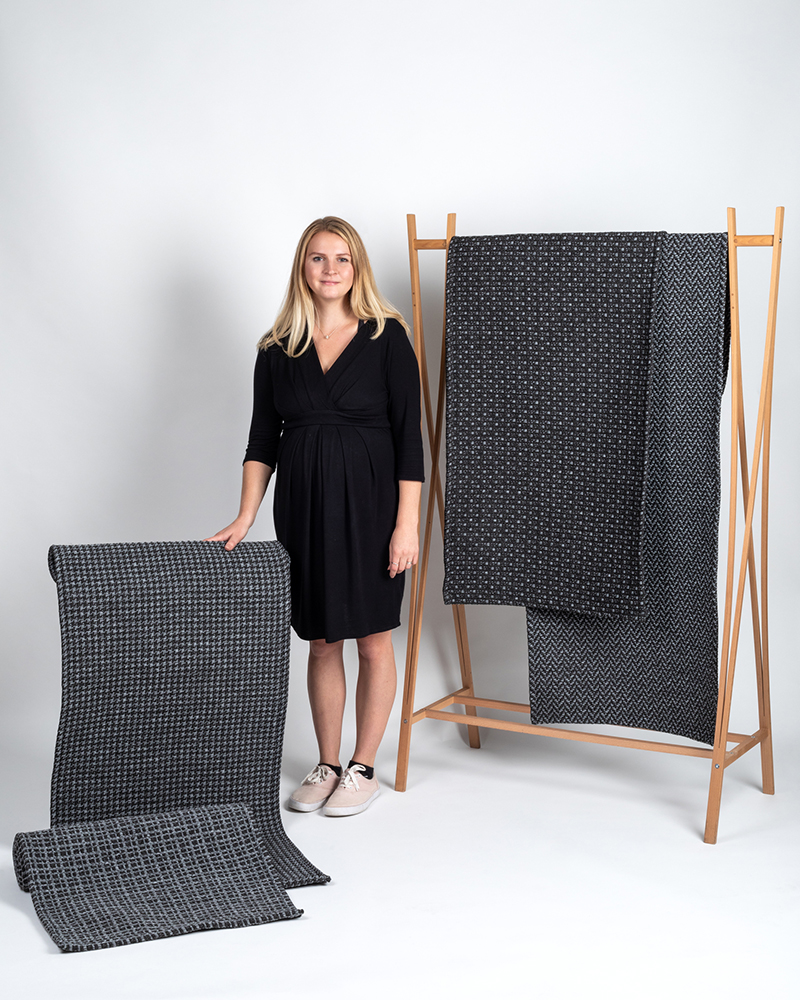 "I made contact with the Bristol Weaving Mill during the small hours of the morning after my baby daughter fell asleep on me and I was left immobile scrolling through my phone reading articles. When I came across one about the BWM it sparked a question of why we couldn't use our tufting yarns for weaving? I contacted the BWM and by the morning, I had a response back open to the idea of a collaboration."
Experiments with the Bristol Weaving Mill developed into these beautifully finished runners. Each with their own pattern, they are lovingly made from 100% recycled yarn.
Where does Sarah find inspiration? My garden – I'm a keen gardener I have plants everywhere, fruit trees, vegetables, flowers and my kitchen window sills are filled with cacti, indoor plants and succulents. The geometry and symmetry of shape, the available colours and contrasts, there is always a source of inspiration. It is my therapy, it provides a refuge bubble when life is on a chaotic schedule.