For this season's press show we headed to 19 Greek Street, a Victorian town house set over five floors in the heart of Soho.
The beautifully whitewashed floors, walls and ceilings provided the perfect backdrop for our talented team of stylists to work their magic. Recreating the looks from our AW17 shoot, the blank canvas was transformed into the ultimate Heal's Home furnished with pieces from our upcoming collection. Take a look at some of our latest designs below.
–
Made For You
Underpinning the Heal's AW17 collection is a simple belief that every home deserves good design, no matter what your taste or style. Our new 'Made for You' service is our response to the growing trend of personalisation within the home and gives you control of the design process right from the outset.

The Bespoke sofa
Whether you hanker after traditional style or are more contemporary in your taste, 'Made for You' gives you the creative freedom to design a custom sofa or dining table that is the perfect fit for your home. Above is just one of the examples of the hundreds of configurations of sofa that you can choose from.
Above is just one of the examples of the hundreds of configurations of sofa that you can choose from.
Every piece created has the assurance of expert craftsmanship and quality materials no matter your style preference, allowing customers to create a truly bespoke piece that will stand the test of time.
---
Relaxed Nordic
Also new to Heal's is Morten, a Nordic-inspired range designed exclusively for us by John Jenkins.
Intended to offer comfort and style to busy city dwellers, the light wood used for Morten designs sits beautifully alongside other new Scandi-inspired homewares (think chunky knit fabrics, natural furs and vintage-inspired rugs) that can be layered to create a textural look.
The Morten sofa
The Morten range also extends to bedroom furniture including a chest of drawers, a sideboard and a bedroom cupboard allowing you to create a cohesive Scandinavian look throughout your whole house.  Style alongside a new collection of handmade ceramics to complete the look.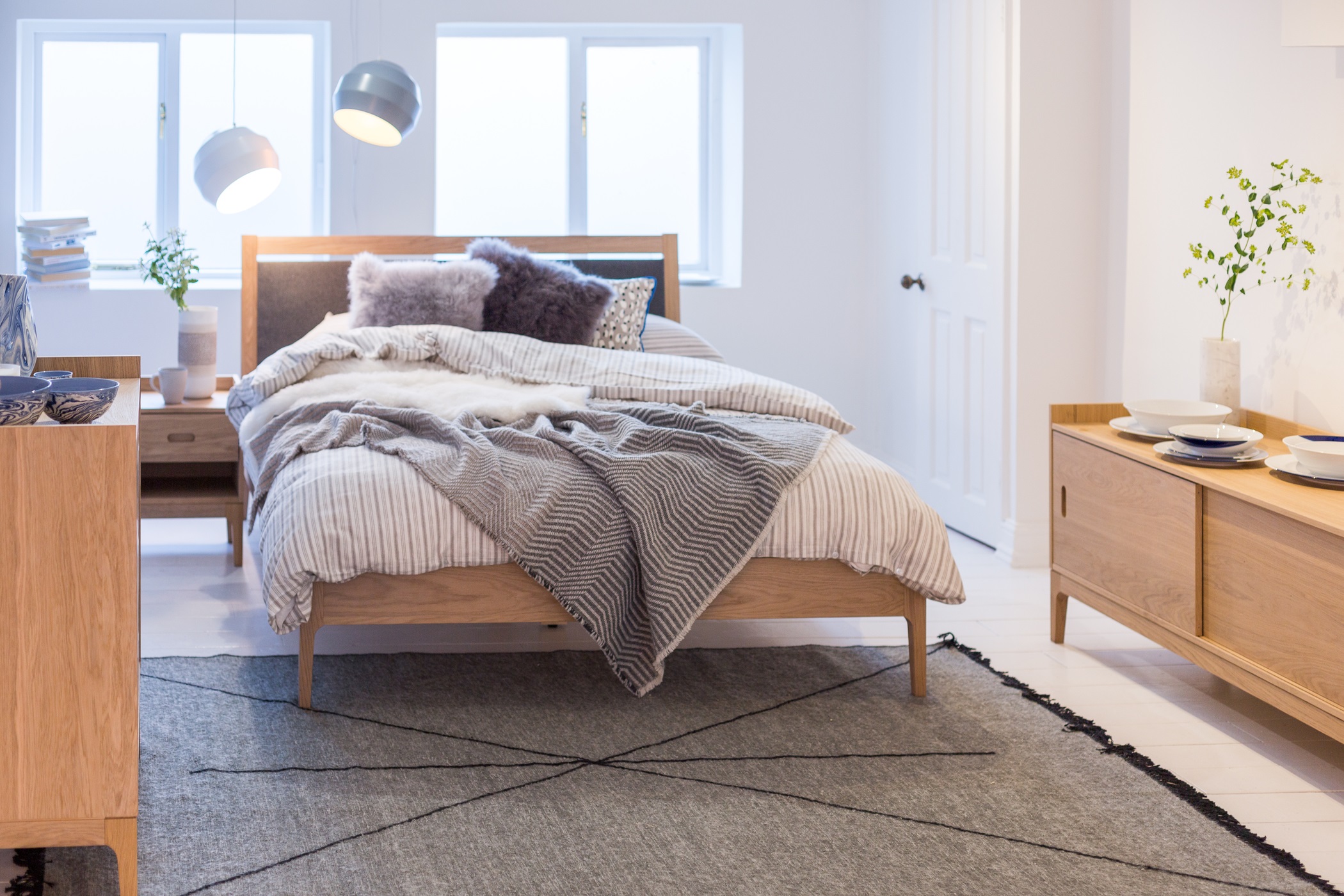 The Morten king-size bed
Also new for the autumn/winter season is our striking Matera sofa, a sleek and modern design made with traditional craftsmanship. It takes its name from the southern Italian town in which it is built and its design has all the characteristics of contemporary Italian furniture; clean lines, metal legs and astute attention to detail.
Upholstered in a buttery, soft leather, the Matera sofa is a masterclass in contemporary design and provides a generous seating space within a compact footprint.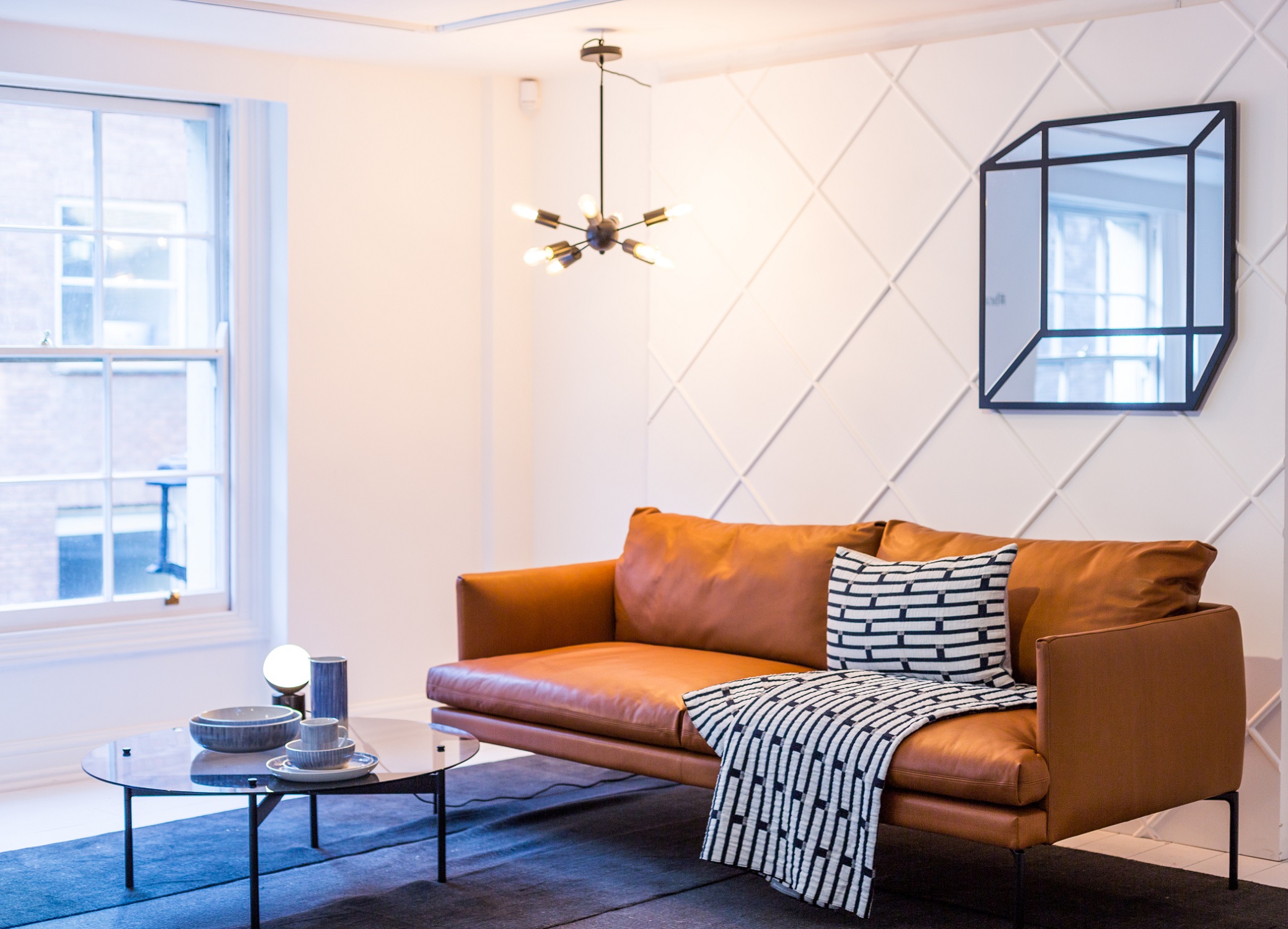 The Matera sofa
---
Opulence
In contrast to this laidback feel, opulent, rich and luxurious designs and textures join the Heal's offering with a moody palette of deep burgundies, blues and greens providing a sophisticated backdrop to brushed brass finishes and monochrome patterns.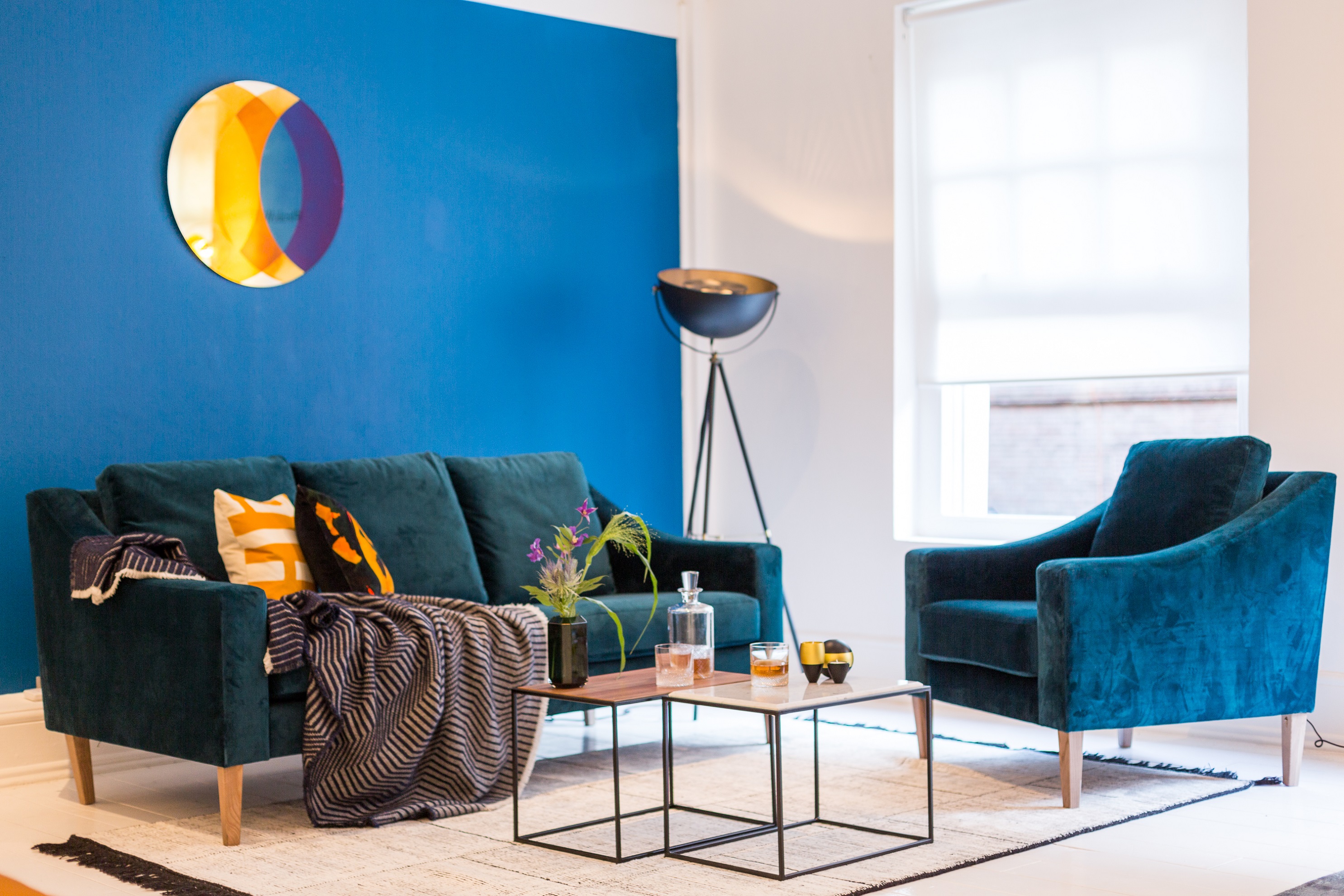 The Richmond sofa
The Richmond sofa and Balmoral bed were both well received largely down to their beautiful design and the irresistibly soft Varese velvet used to upholster both pieces.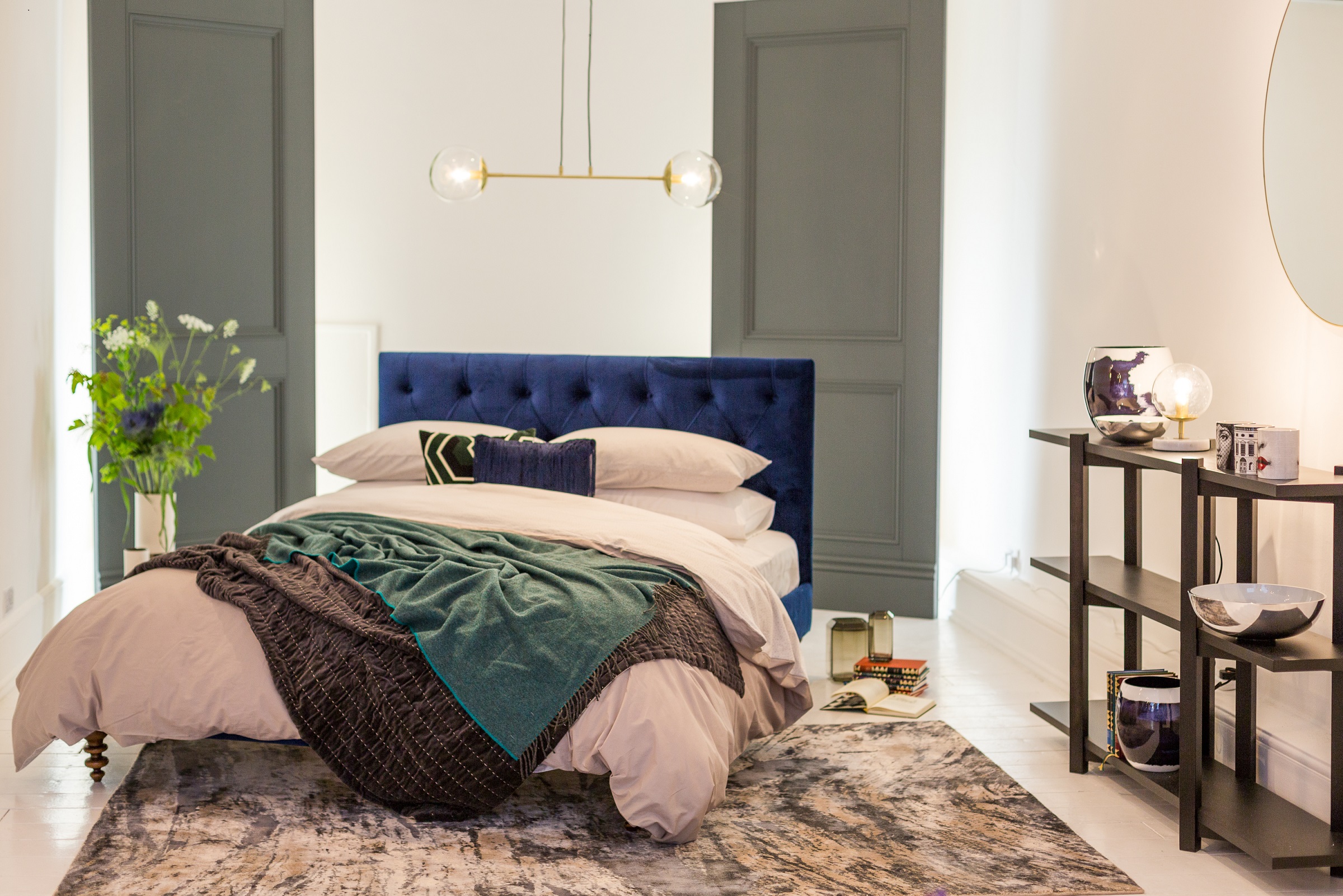 The Balmoral bed
---
Lighting
With a focus on brushed and opal glass, the Heal's Icon collection  for AW17 is a premium edit of the finest in lighting for the home.
With a mixture of exciting new pieces and premium upgrades to current Heal's range, the Icon collection offers a new way to consider home lighting: timeless, not trend-led.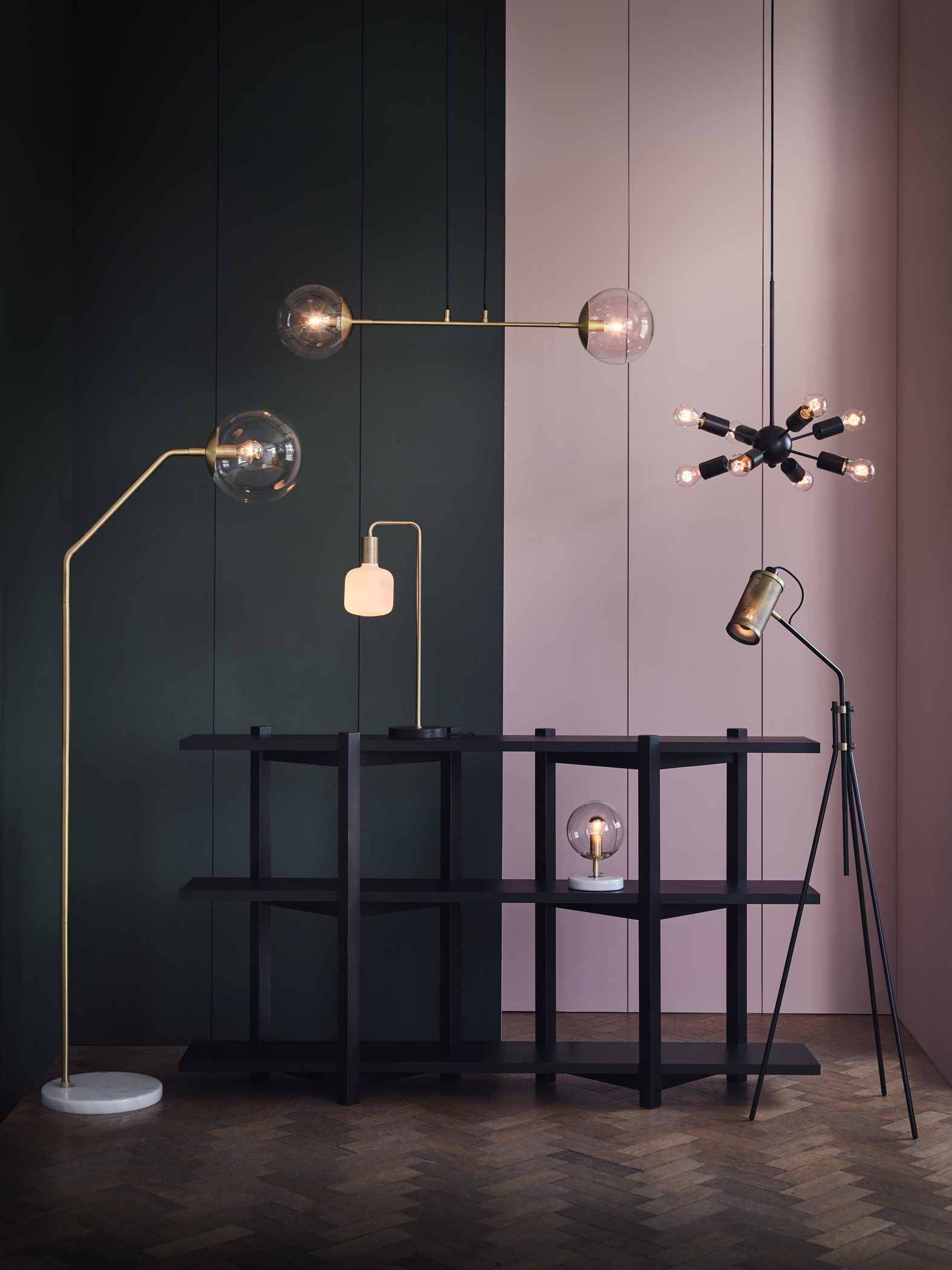 The Icon Lighting Range
New glass pendant designs join existing styles to create a classic and refined collection that will add character to any home.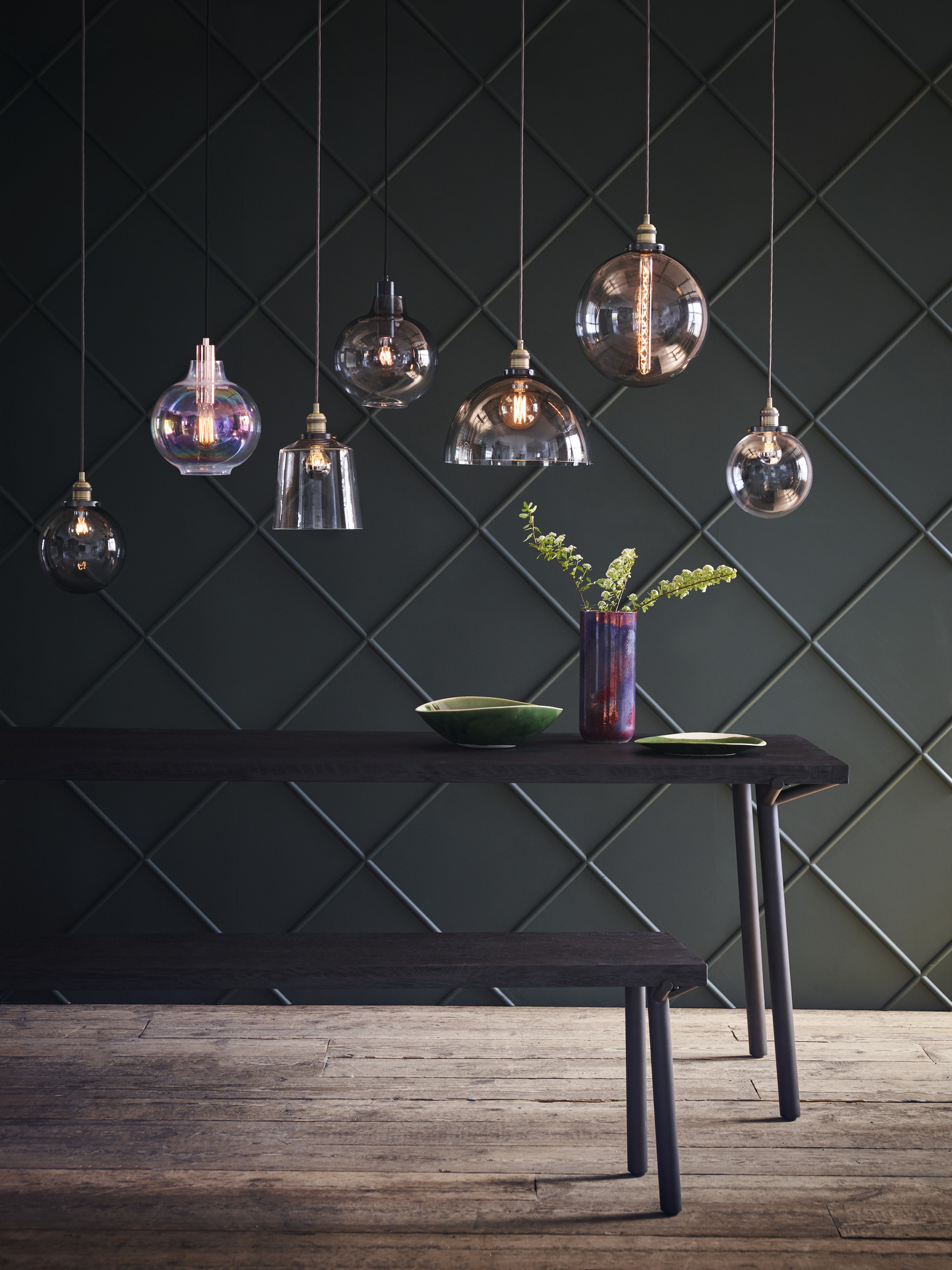 New pendant lighting for AW17
Many thanks to everyone that stopped by. Keep your eyes peeled for plenty more joining our collection this AW17 season.