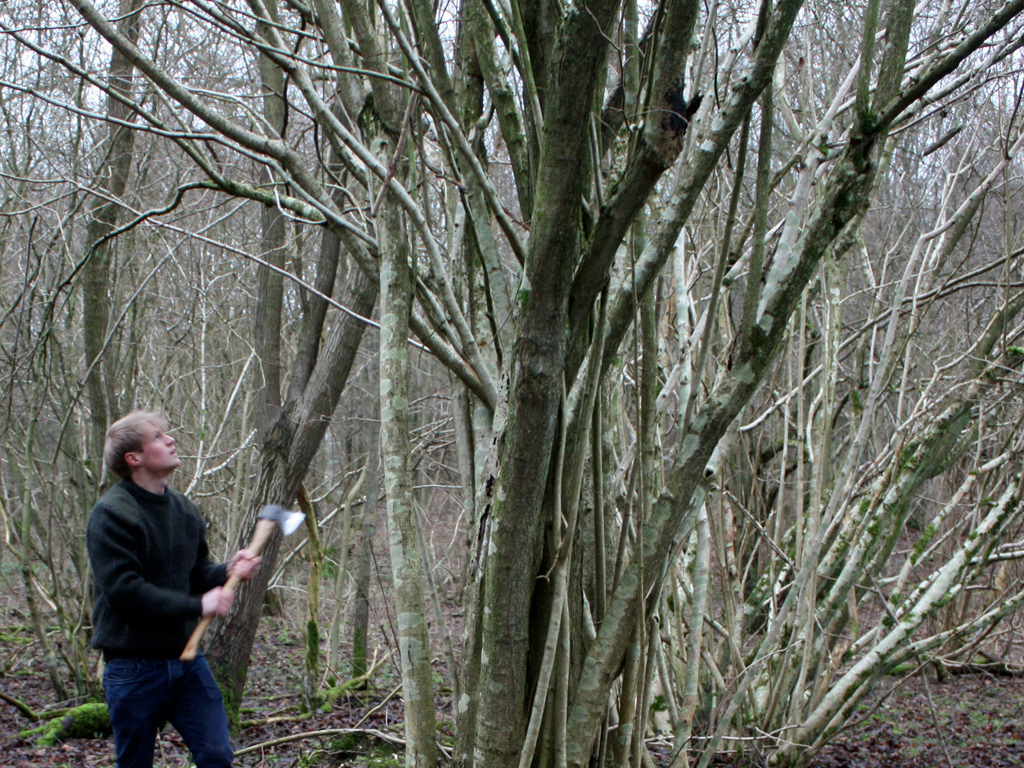 Furniture designer Sebastian Cox discusses why we need to start using British wood.
"The summer is over, and autumn's here. Looking back, my favourite thing about the summer is the seasonal British-grown food I wait all year to eat – asparagus, strawberries, tomatoes and cherries top my list. I admit, I might very occasionally buy some Spanish tomatoes for a special dish but I avoid imported food as much as possible and I'd never touch air-imported Peruvian asparagus or Ethiopian fine beans.
I'm not the only one doing this. My local supermarket's tomato section provided me with some hard evidence this summer. More often than not, boxes of British tomatoes sat empty while the slightly cheaper Spanish alternatives were still very well stocked. This apparent consumer preference gives me a great deal of joy, and has come about because people have started to think about where their food has come from. Thanks Hugh and Jamie!
I believe this thinking should extend to everything we consume, not just food. Has it ever occurred to you that the wooden things in your house were most likely not grown in Britain, even though we have woodland dotted all over our little island? In fact, let's take that question further – have you ever stopped to think about what your piece of furniture might have looked like as a plant sucking up CO2 and churning out Oxygen?
I think this question that needs to be asked more often. Not necessarily the one about imagining your furniture as trees, that's my mind wandering, but the one about where it was grown. We need to start a conversation about British timber.
And the person sitting us down, gravely telling us, 'we need to talk' is Ed Suttie, the founder and figurehead of Grown in Britain. This month they're launching Grown in Britain Week to tackle these questions head on and give our forests a sustainable future.  They'll be launching the event at Heal's flagship store on Tottenham Court Road on October the 14th and I'm so excited.
Not only will they make the essential introductions, connecting tree growers with wood users, they'll encourage that essential conversation about where our timber comes from. In the way that Hugh and Jamie have done with our food.
While I understand we can't completely satisfy our huge appetite for wood with home grown produce, I'm hugely passionate about where the timber I use comes from and I've made a number of wonderful discoveries by being a fussy customer.
Do you know how b-e-a-utiful the most commonly occurring tree in London is when cut up for timber? London Plane has the most spectacular grain pattern and colour, yet is hardly known in contemporary furniture. Even the slightly better known British hardwoods such as Oak and Ash are, in my humble opinion, much more interesting that their American cousins. English Ash has a huge variation in colour ranging from purple to gold to white. Oak has pips, stunning wide flecks, and a range of browns that are too often overlooked.
And here's the really great bit; the more we manage and use our woodlands for sustainable timber production, the better they become for wildlife and for growing future crops of wood. So don't just stop at buying British grown fruit and vegetables, start asking where your timber comes from too."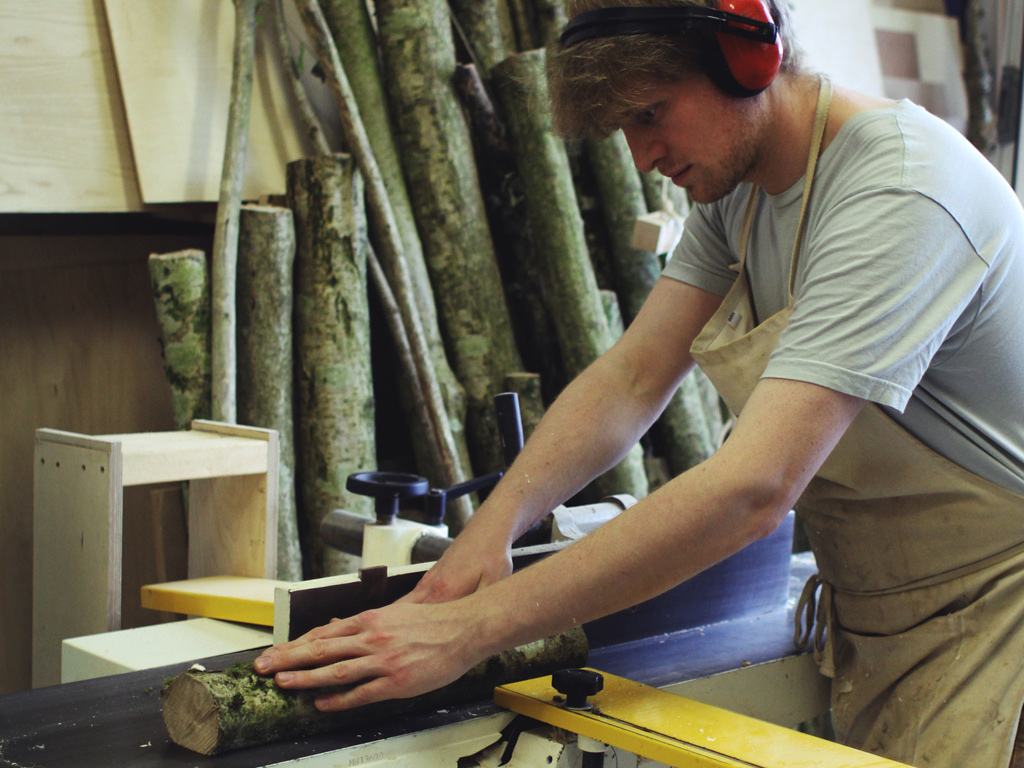 Check out Sebastian Cox's furniture at Heal's.