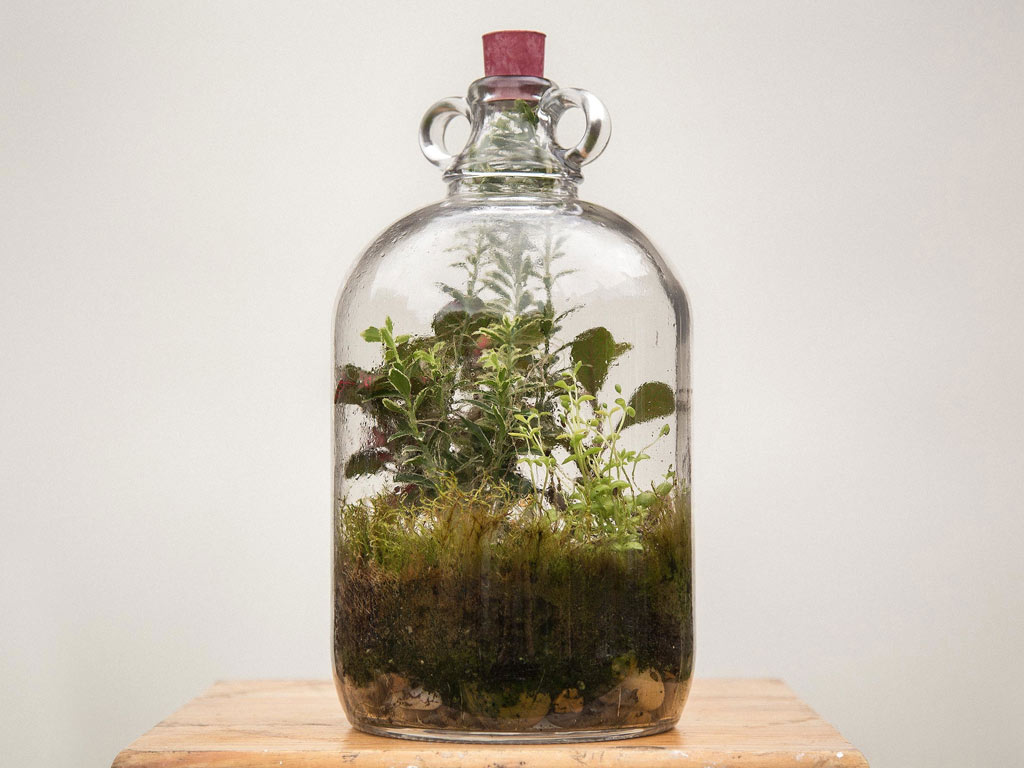 Fancy getting your hands dirty? Then why not create your own indoor garden with the help of horticultural designers London Terrariums. Based in South East London, duo Emma and Tom have brought new life to the Victorian art of making terrariums, self-sustaining miniature gardens contained within a variety sealed glass vessels.
Visitors to Heal's may have spotted a few of their custom made designs for sale amongst our collections or seen one of their build-your-own workshops in action. Held within our Tottenham Court Road store, the workshop takes you through the science behind these self-contained ecosystems as well as providing all the skills to look after them.
With courses designed for both beginners and advanced terrarium makers, these green-fingered events are the perfect opportunity to learn a new skill and connect with your crafting roots.
Or get your garden ready for those late summer nights with our contemporary outdoor wall lights.
Beginner Course
Date: 5th September
Time: 11am – 12.30
Advanced Course
Date: 3rd September
Time: 18.30 – 20.00