With a long summer of balmy evenings spent outdoors and days spent relaxing in the garden ahead, you'll want to make sure your garden is ready. Now's the time to get planting flowers, ordering new garden furniture and gathering accessories for an instagrammable outdoor space. Take a look at our garden styling tips to get started.
1. Don't be afraid of colour
One way to make sure your garden really stands out is to embrace colour. You can do this in different ways, from colourful furniture to a vibrantly landscaped flower bed. However, we reckon going big with colour is the best way to make a true statement.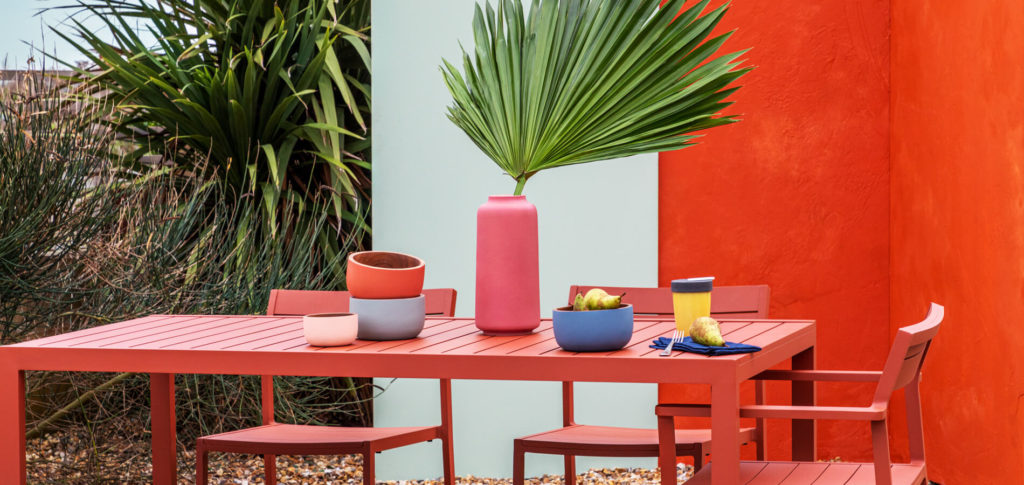 We love how colour is used in this instagrammable garden, with tones of red used on exterior walls as well as the furniture and accessories. If red is a little bold for your garden, then shades of yellow, pink and blue would also help create the same effect. Using colourful accessories and cushions can also help achieve the same look with a little less effort needed.
2. Garden accessories make all the difference
Accessories can make or break a garden. With them, you can create a carefully designed a welcoming space, perfect for Instagram. Without them, your garden may feel unfinished and lacking finesse.
There are plenty of accessory types to choose from. Anything from colourful cushions and throws to sculptural plant pots that bring an artistic flourish to your garden. The perfect finishing touch? A bouquet of freshly picked flowers from your garden.
If you'd rather not invest in outdoor cushions and accessories, then simply use your existing indoor pieces. Transferring them to your outside space in summer months will make it feel more homely and comfortable, without breaking the bank. Just remember to bring them back inside at night to protect them from rain and dew.
3. Transform small gardens
However small your garden, patio or balcony, there's bound to be an instagrammable nook waiting to be transformed. Small spaces can offer the perfect opportunity to get creative with what you have available. Use your space as wisely as possible to make the most out of it. Whether that's adding shelves to the walls to display plants and free up floor space or creating a cosy reading area.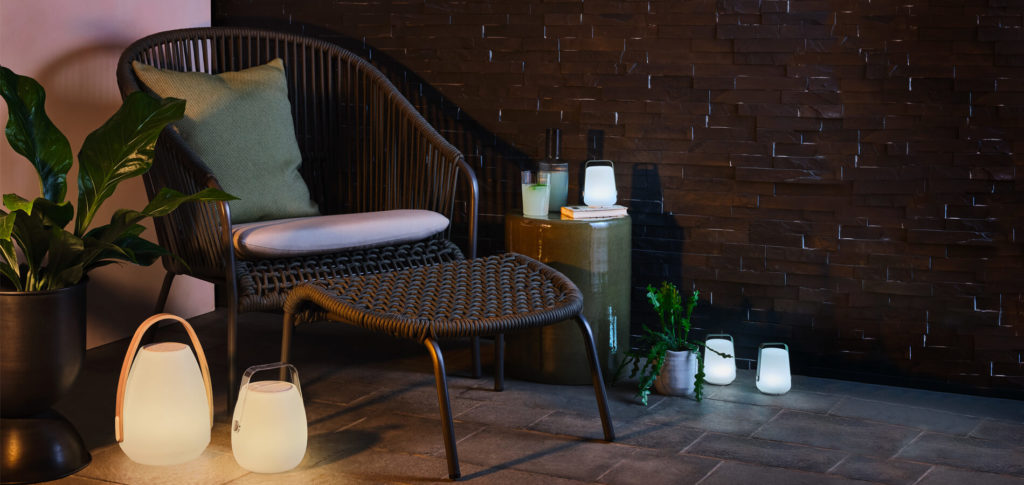 If you want to make your balcony more instagrammable, then how about creating an outdoor seating space in an extension to your living room? An outdoor-friendly lounge chair offers the perfect space to enjoy that morning cuppa, cosy up with a book or unwind with a glass of your favourite vintage. Add accessories like lighting, plants and cushions to create the ultimate Instagram inspiration picture.
4. Underfoot comfort with garden rugs
One of the key things that elevates your garden to a finessed Instagram-friendly space is an outdoor rug. Not something you see in every garden, outdoor rugs complete a well-designed space. Whether they're used in the dining area or to finish your living space, outdoor rugs help to make summers spent outside that little more comfortable.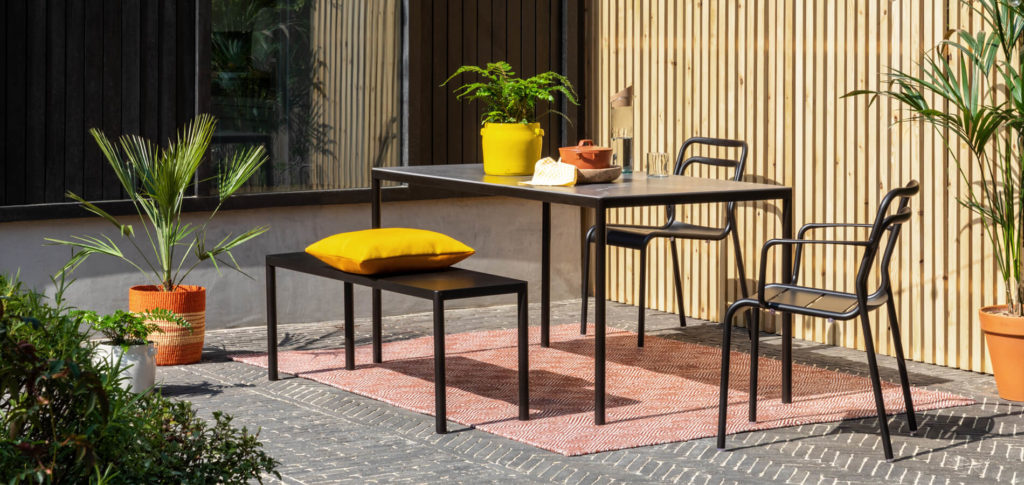 With so much technology available, outdoor rugs today can be left outside all summer and are crafted to withstand the variable British weather. As soft as you would expect from an indoor rug, outdoor rugs offer much more comfort underfoot than paving slabs and decking. Plus, their modern designs look equally at home inside the house as they do in the garden.
5. Extra cushioning = extra comfort
However gorgeous your garden looks, if it's lacking comfort then it won't feel authentic and coveted. Adding a little more cushioning to your outside space will make it the perfect place to unwind and it'll look great on the grid too.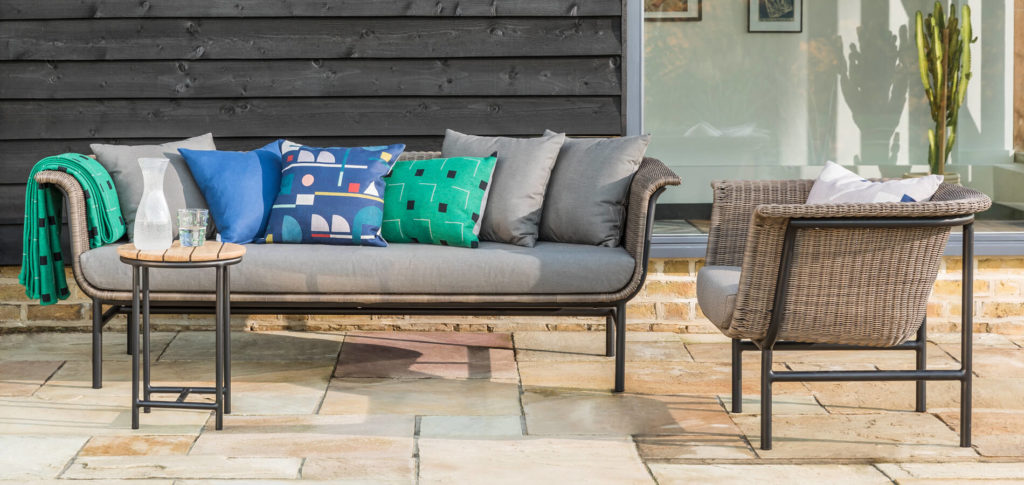 Outdoor cushions are specially designed to withstand the British summer and look great at the same time. The addition of a comfortable throw to warm you up on crisp summer evenings will complete the look.
Discover our collection of outdoor furniture and garden accessories.