Whether they moved in ten months ago or are just beginning to unpack, new homeowners will be looking forward to the first Christmas in their new home. It can be tricky to find the right gift when they're still setting up their new home. So, we've compiled some inspiration for first Christmas in a new home gifts to help you decide. Think everything from smart technology to thoughtful decorations. Read on to find out more.
Vases
When moving into a new home, people are often flooded with bouquets of flowers, bottles of wine and houseplants. But what do you display all those flowers in? A vase isn't normally top of the unpacking list and if it's their first home then they won't necessarily own one. So, a vase is a great Christmas gift for new homeowners.
If you don't know much about their interior tastes, then opt for a more neutral vase. In this case, glass or ceramic in natural hues make great choices. If you're a little more familiar with their style, then you could gift them a vase in a colour or a silhouette to suit their tastes.
Glassware
Glassware is another thing that new homeowners often receive plenty of. However, that isn't to say you can't gift glassware for their first Christmas in a new home. We suggest staying away from classic tumblers or wine glasses and finding cocktail glasses that are a little out of the ordinary. Think luxurious martini glasses, modern champagne saucers and specialised whisky tumblers. For real wine enthusiasts, you could even pair a decanter with a bottle of their favourite vintage. That way they can enjoy their favourite drink in style on Christmas day.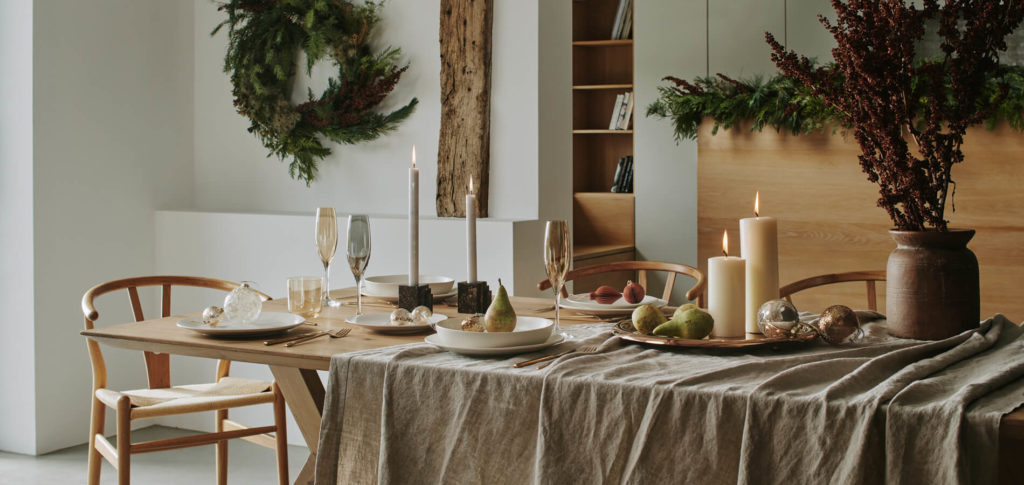 Barware
For aspiring mixologists, amateur cocktail makers and fans of a festive Snowball, an upgrade to their existing barware is a great first Christmas in a new home gift. Whether that means a new cocktail shaker, jigger and stirring spoon or an elegant Georg Jensen corkscrew, they're sure to appreciate it.
If they already have a world-class selection of barware, then you could gift them the ingredients for their favourite cocktail. Whether that's everything they need to make a Negroni, or the spirits and garnishes required to make a martini. They're sure to appreciate a glass of their favourite tipple on Christmas day.
Decoration
A decoration that marks the first Christmas in their new home is a thoughtful gift that they'll admire year after year when they decorate the tree. Take your time and explore different styles, themes and types of decoration to find one that suits them and their personality. For example, if they love to travel, find a Christmas decoration gift that reflects this. If their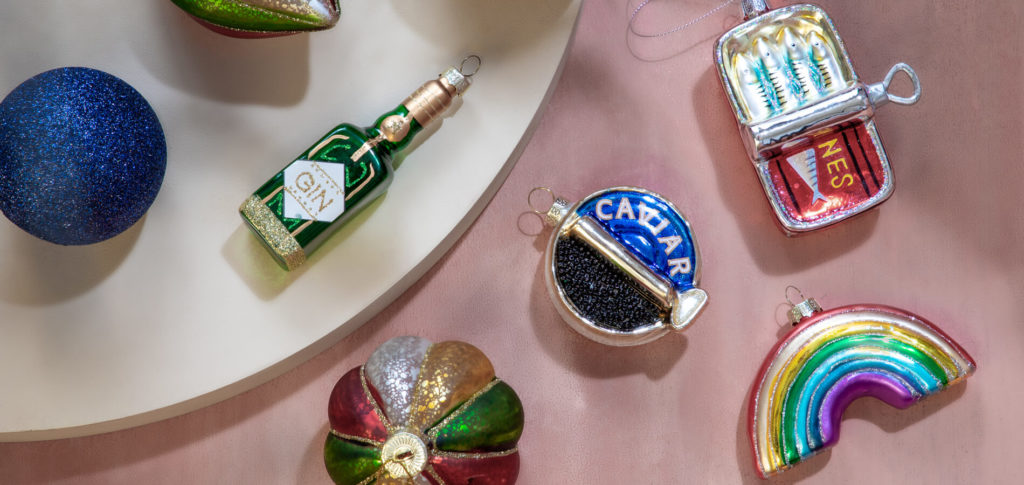 favourite animal is an elephant, find an elephant-themed ornament. With so many different Christmas tree decorations around, you're bound to find one to suit them.
Smart Lighting
With a new home comes the chance to change the way you live in more than just one way. Gifting smart lighting to people for the first Christmas in their new home is a really unique and exciting idea. There are plenty of different smart lighting gifts, from voice-activated light bulbs to alarm clocks that wake you up by simulating sunrise. There are even bulbs that you can control via apps on your phone, changing the colour, brightness and settings. Christmas gifts like these light bulbs are great because they're energy-saving and bound to fit in their home.
If you want to gift smart technology for Christmas, there are plenty of other options as well as lighting. Think smart gardens that help you grow herbs inside, smart speakers like amazon's Alexa or the Google Home and padlocks you unlock with your fingerprint. The options are endless and are sure to make great gifts for the first Christmas in their new home.
Accessories
Small accessories and candles are great gifts for the first Christmas in a new home. That could be anything from coffee table books and warming winter quilts to picture frames or a keyring.
If you're stuck for choice, then you can't go wrong with a scented candle that bring san added ambience and beautiful aroma to their home. If you know they'll open the present in the run up to Christmas then you could choose a scent that fills their home with a festive aroma. For gifts that'll be opened on Christmas day, a less festive scent is probably the right choice.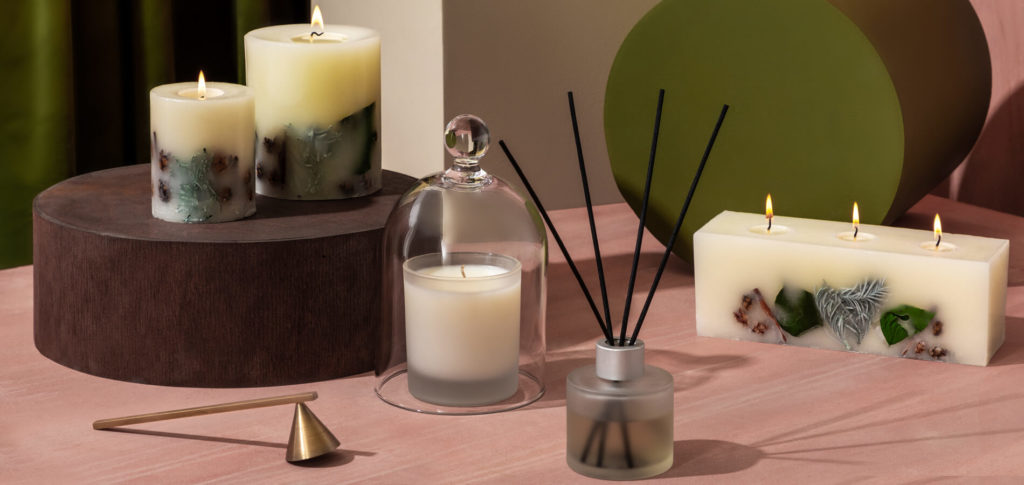 If they've literally just moved into their new home, then a stylish game or jigsaw that doubles as an accessory could be a great Christmas gift. After all, their internet might not be working yet, the TV license won't be set up and they'll need entertaining.
Still looking for inspiration? Check out our curated Christmas gift guides.