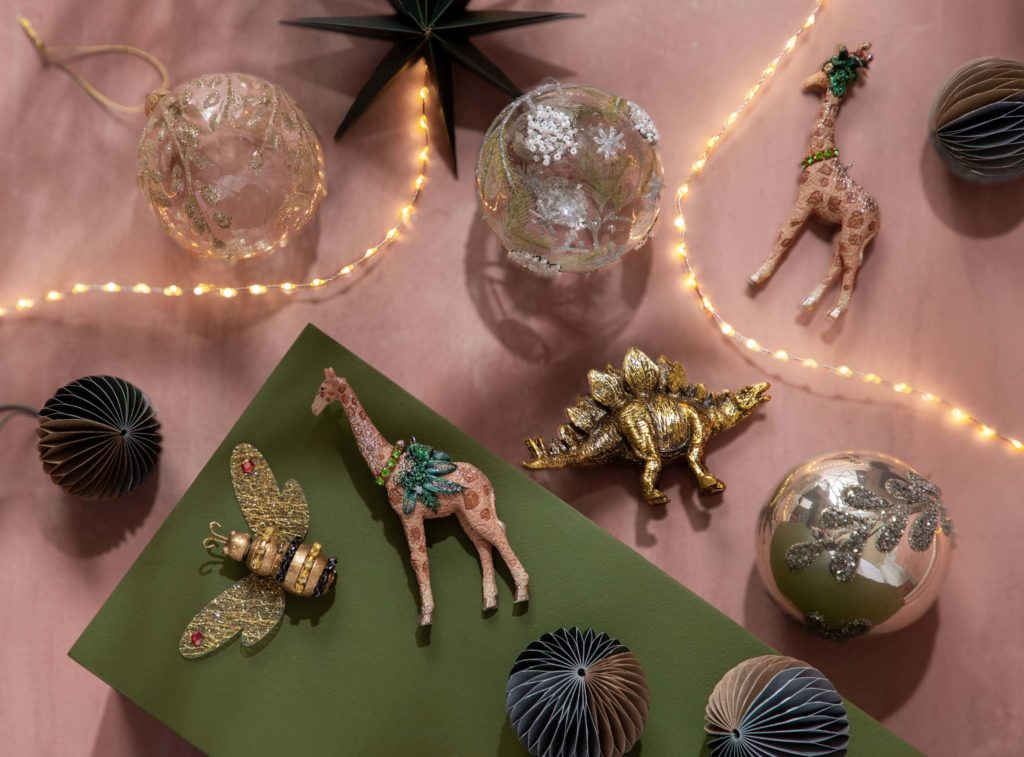 The Christmas tree sits at the heart of every home's festive celebrations, so making the right choice when it comes to a festive fir is key in creating a cohesive, stylish and balanced scene.
Follow these three simple steps from Anna Sheridan, Interior Stylist at Heal's to maximise your Christmas décor:
STEP 1 – To choose the right size: think big, then go bigger
"A tree that's too small will feel out of place, while one that's too big will overwhelm the space. For the perfect balance, opt for a tree that is six inches shorter than the ceiling height. This leaves plenty of room for show-stopping accessories, so there's no need to hold back on the tree topper!
"Tall ceilings are perfect for making a room feel more spacious, but if the floor is short on square footage, it's best to opt for a slimmer style of tree. This means you can still go higher, without having to sacrifice any of the space within your room."
STEP 2 – To position in the right location: take a look around
"Whilst placing your tree in front of the window may seem like the best way to show off your decorations, you risk losing a lot of natural light, leaving the room feeling dark and uninviting. Remember to keep the tree clear of doors, to avoid knocking off fir needles or breaking any expensive ornaments.
"It's also important to consider the current layout of your room, and where your furniture currently sits. The optimum viewing distance from a TV is 2m, so leave at least this much distance between the screen and the tree to keep branches out of the way of your favourite Christmas films, and be mindful that the twinkle of fairy lights may be reflected round the room if placed in front of any mirrors."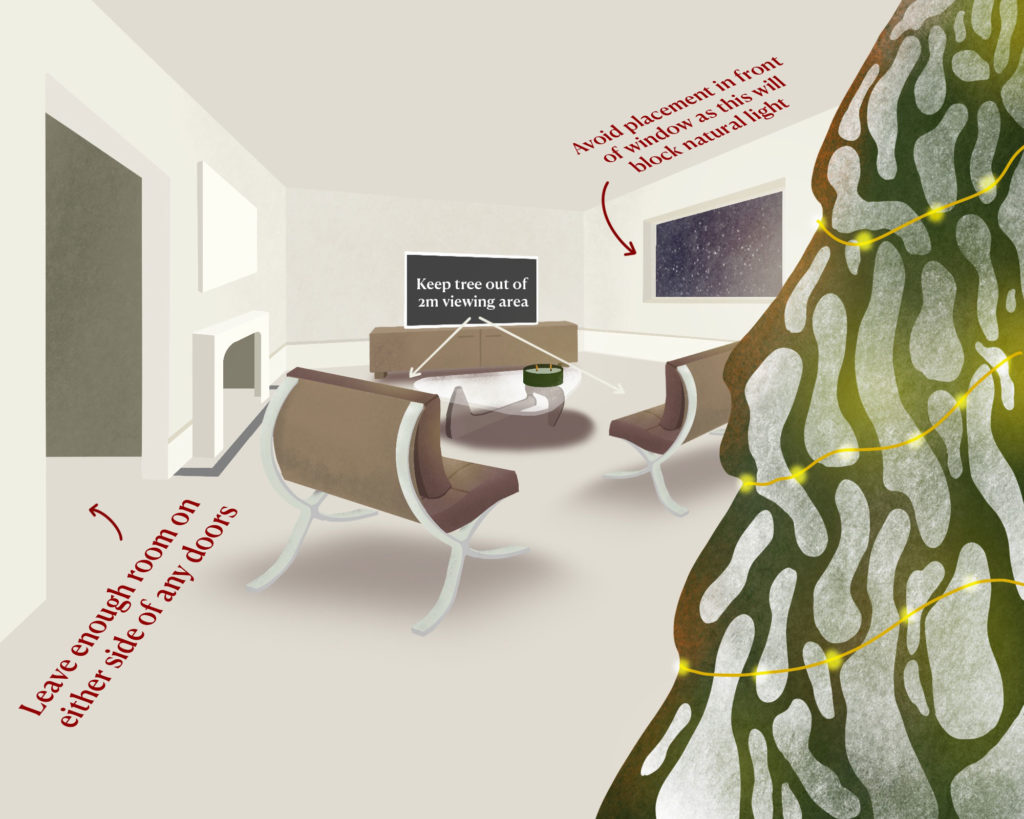 STEP 3 – To hang your baubles perfectly: pick a method and stick to it
"The perfect number of ornaments to use on your tree will vary depending on your individual style, but as a general rule, use six baubles to every foot (30.4cm) of the tree.
"To avoid clustering the same type of bauble too closely together, first group them together in different themes, such as colour, texture and shape. Hang each type in a zig-zag pattern and gradually work through the themes to achieve a balanced and considered look."
---
CHRISTMAS STYLING FOR EVERY HOME
Whether you've got an eye for anything that sparkles, like to go big and bold at Christmas, or prefer to keep things calm and cosy, Heal's has a selection of decorations to suit every type of home.
---
Bold and Bright

"To create a maximalist look, choose no more than three bold colours as your palette, and balance the ratio of each shade equally throughout the décor. For traditional Christmas styling, opt for red, green and gold, or for a more contemporary feel, choose a combination such as pink, blue and green.
"To avoid overwhelming the scene, offset bright colours with accessories in a neutral palette to make the bolder decorations pop. Introduce depth by mixing both matt and metallic finishes throughout the scheme."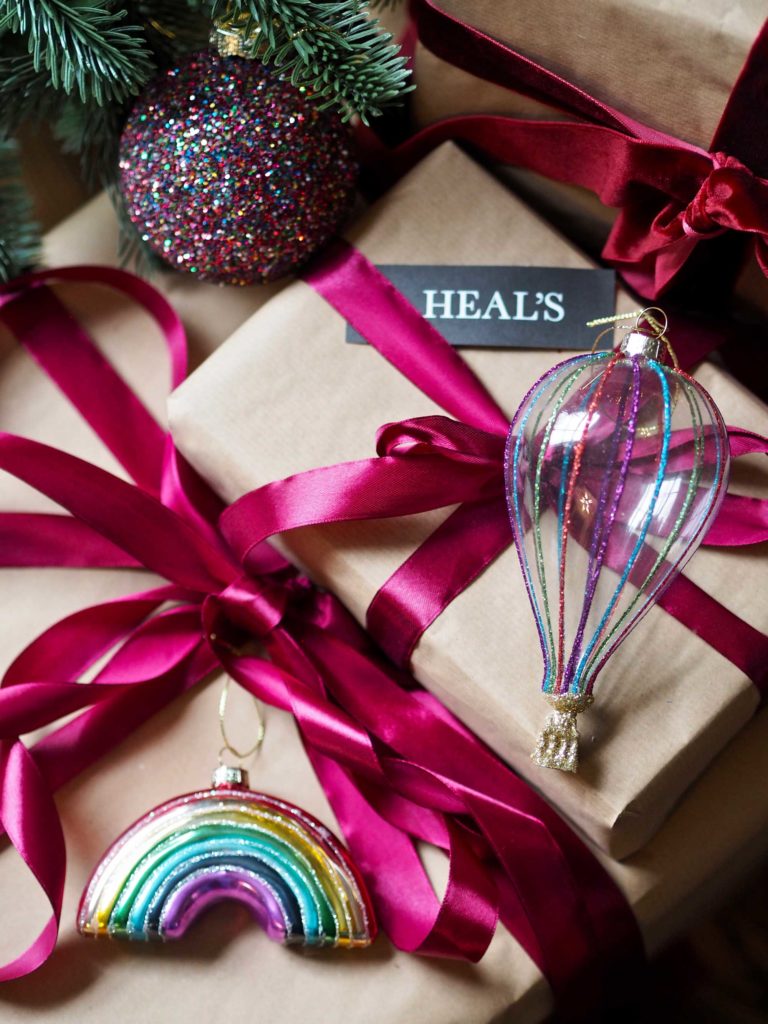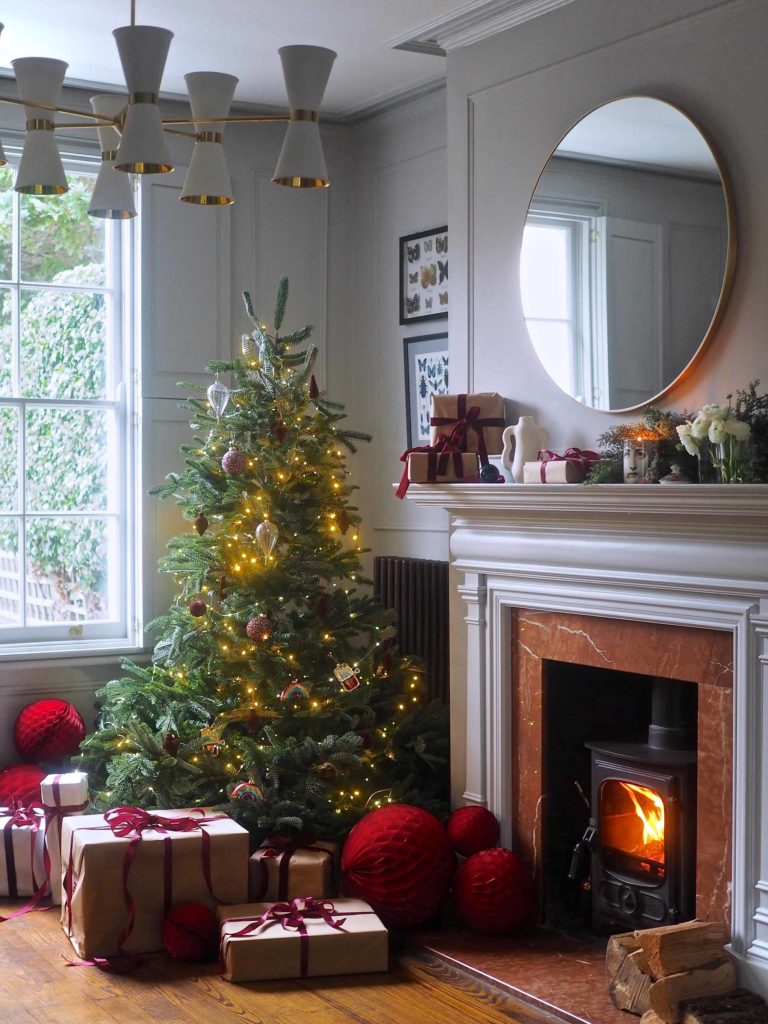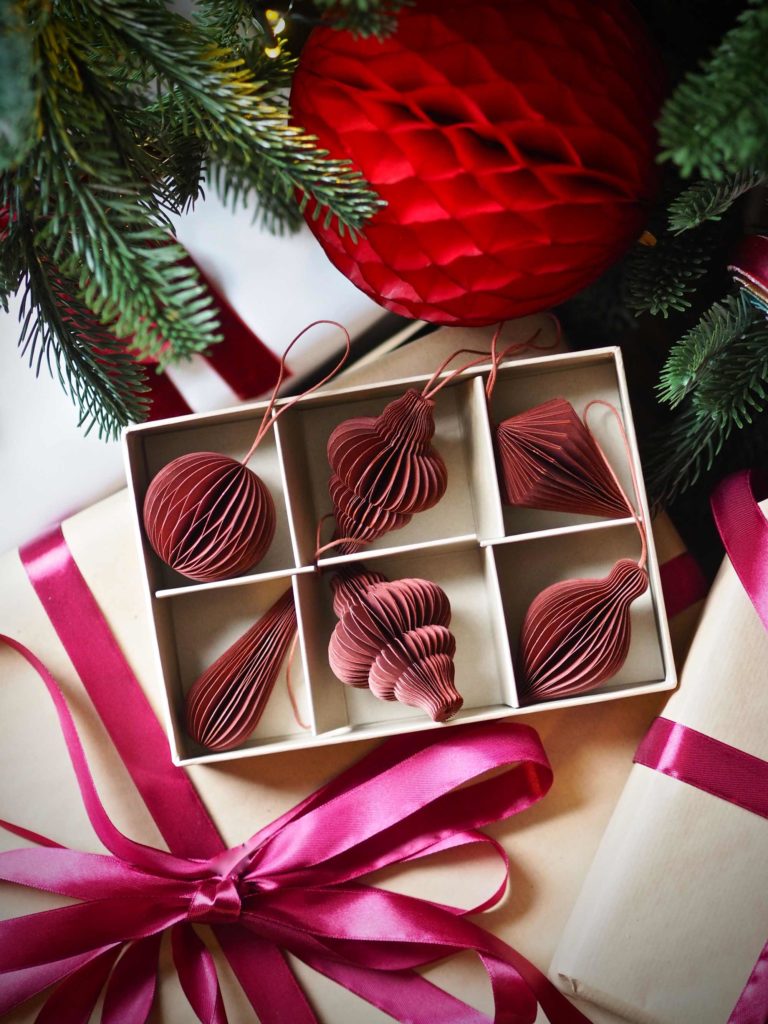 Festive Glamour

"To make the most impact, stick to a single colour scheme with a focus on metallic finishes, to make your decorations pop in the festive light. A gold, bronze and neutral palette will offer a luxurious warmth.
"While sticking to a minimal colour palette, consider adding texture with feathers, star-shaped ornaments and beaded baubles. Complete the look with warm yellow lighting in the way of fairy lights or candles, to allow the metallic finishes to twinkle."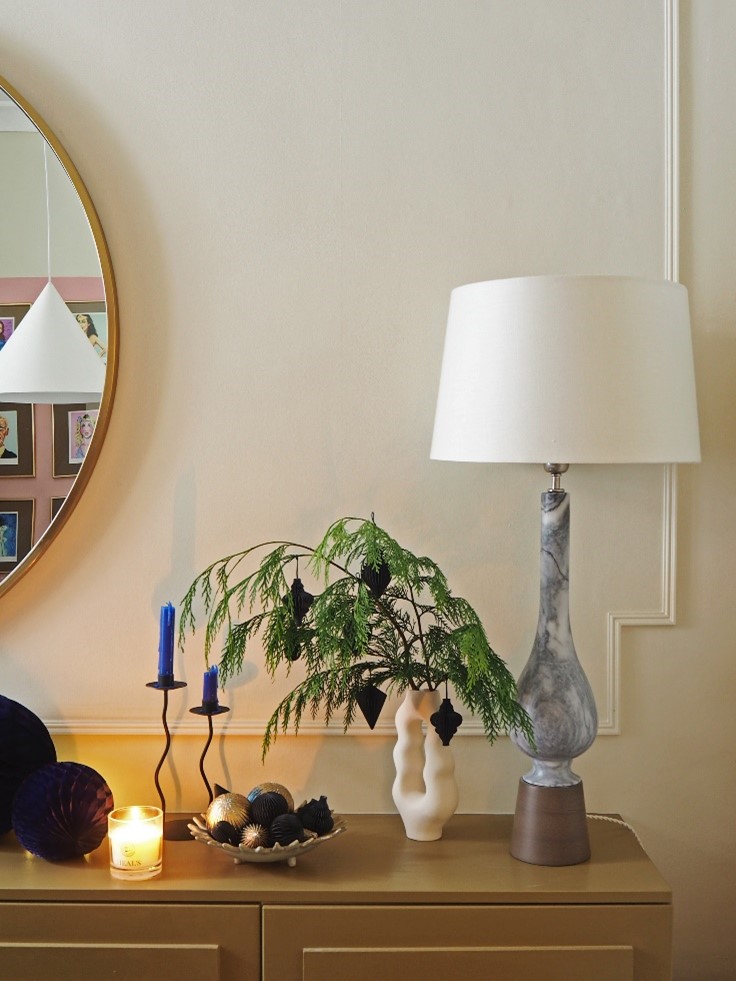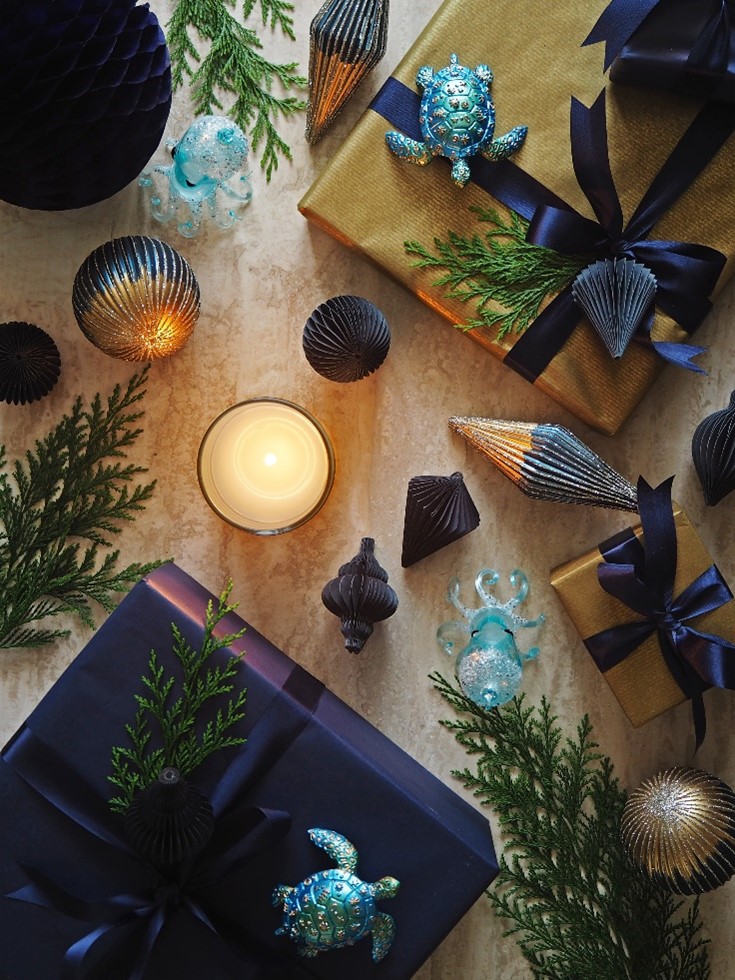 Scandi-Chic

"Use a soft palette of warm neutrals as a canvas to build an inviting minimalist look. Add touches of personality with handcrafted ornaments to bring life to the tree."
"Focus on building texture – mix matt finishes with natural, raw materials from the garden such as pinecones, berries and fresh fir branches, which will add a festive scent to the room whilst creating interest for the eye."
"Connect with nature and use responsibly-sourced materials, such as FSC-certified paper origami decorations."
Which is your favourite style? Did you discover any new tips?
Shop Christmas here