Furniture and sets play important roles in films and television programmes. Many iconic designs becoming truly era-defining over time. As such, they lend themselves perfectly to setting the scene in films. This ranges from creating mid-century living spaces using Finn Juhl furniture to transporting us to space via futuristic Knoll designs.
Discover the furniture that helps to set the scene in some of the world's favourite films.
Toy Story 2
When watching Toy Story 2 as a child you probably didn't realise Woody was climbing on a Cherner Chair. This iconic chair fits perfectly with the rest of the mid-century furniture you can spot throughout Al's furniture store. Hopefully his spurs didn't scratch the wood.
About the Cherner Chair
Norman Cherner designed this chair is a mid-century icon in 1958. Well-deserving of its place in multiple films and museums, Cherner's original drawings inspired the chair's reissuing. Its distinctive wasp-waisted silhouette makes it instantly recognisable in all settings, unless of course you're a child watching an animation.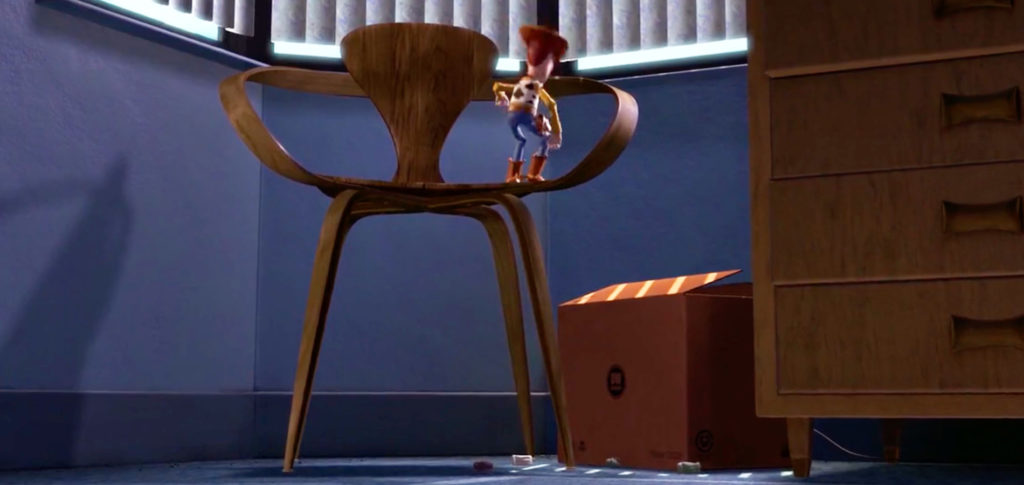 James Bond Films
In Casino Royale when James Bond arrived at M's house it was a life and death situation, not to admire her interiors. But that's not stopping us. The strikingly modern apartment with views across London is home to plenty of design classics. The Barcelona Chair that seats Bond and the chrome coffee table are both notable examples. You can also spot other iconic designs throughout the series, with sleek, modernist designs perfect additions to villains' lairs.
About the Barcelona Chair
Ludwig Mies van der Rohe and Lilly Reich designed the Barcelona Chair in 1929 for the German Pavilion at Barcelona's International Exposition. The design embodies Mies van der Rohe's mantra that "less is more", thanks to its elegant curved legs and luxurious leather upholstery.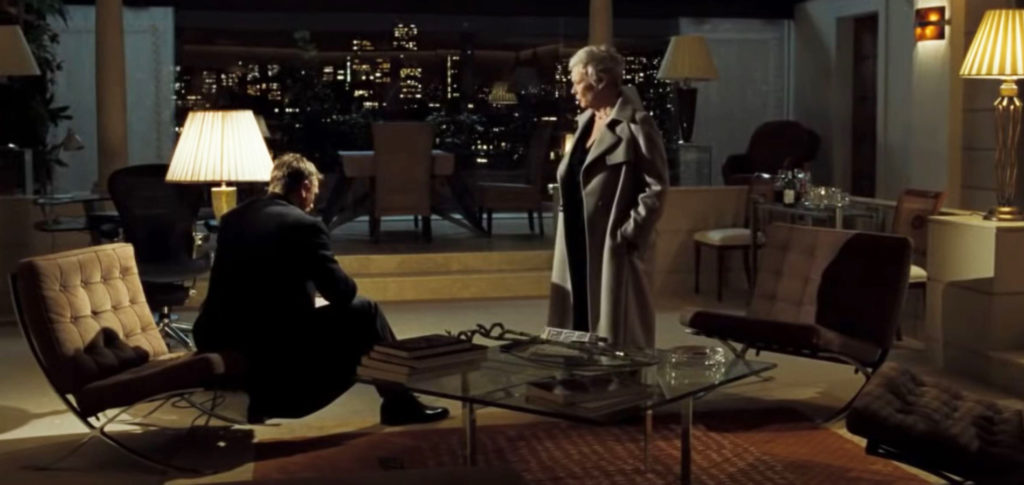 Judy
The Oscar-winning film Judy stars Renée Zellweger, Rufus Sewell and another icon, the Eames Lounge Chair. Spotted with Zellweger sat on it, the lounge chair completes the modernist aesthetic of the luxurious villa. We particularly love seeing it with white leather upholstery rather than the brown leather that's more commonly chosen.
About the Eames Lounge Chair
Charles and Ray Eames designed the lounge chair as an updated version of the old English club chair. Developing it took several years but their efforts were well worth it. Today, the Eames Lounge Chair is an icon of the design world and holds an important place in the history of modern furniture.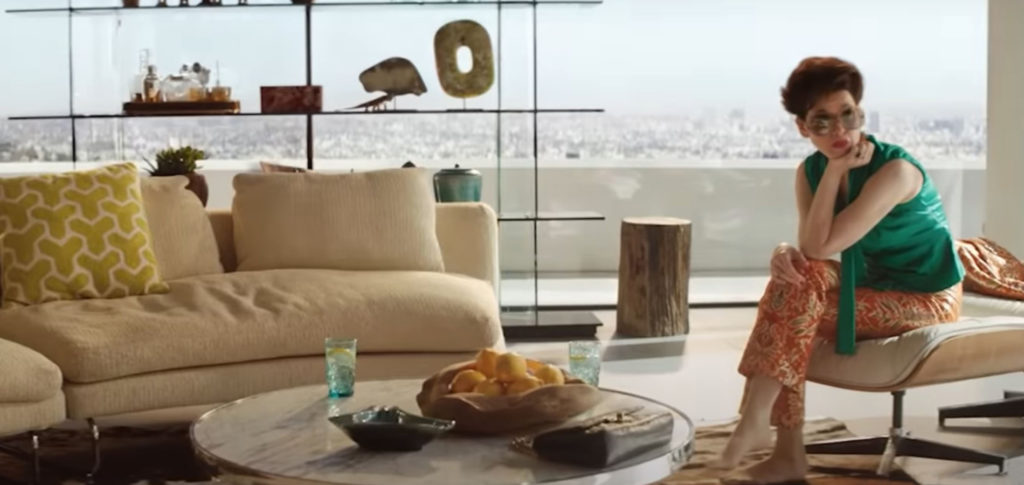 2001: A Space Odyssey
One of Stanley Kubrick's most iconic films, 2001: A Space Odyssey is also home to some out-of-this-world designs. Notably, a lounge inside the Hilton Hotel on Space Station 5 is full of Oliver Morgue's Djinn Chairs and lookalike Tulip Tables. The contrasting white and red scheme has since defined the film's aesthetic and elevated the designs to even higher statuses.
About the Djinn Chair
The Djinn Chair is named after Islamic spirits that change shape and was heavily influenced by Eastern mysticism. Oliver Morgue also designed the chair's low silhouette to fit the informality of contemporary lifestyles. Over the years many of these chairs have been lost, forgotten or fallen into disrepair. If you're eager to see one, visit New York's MoMA where there's one in the permanent collection.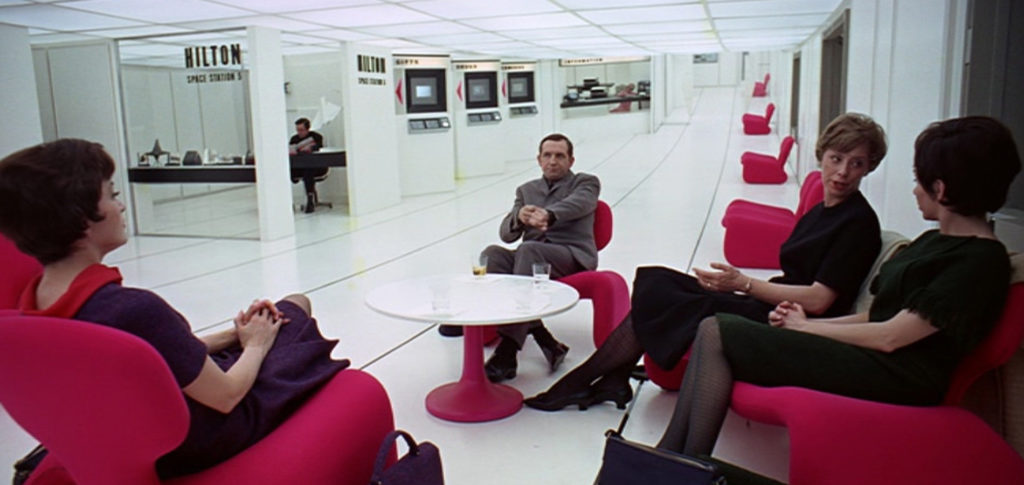 The Devil Wears Prada
As an authority on fashion, it's only natural that the Runway Magazine HQ in The Devil Wears Prada is cutting edge in terms of furniture. The office is full of sleek furniture befitting of Miranda Priestly, including these red-upholstered Bertoia Wire Chairs.
About the Bertoia Wire Chair
Harry Bertoia designed this chair collection in 1952 and in doing so transformed industrial wire into a thing of beauty. Betoia designed the collection at the bequest of Hans and Florence Knoll. Their prestigious design house still crafts it today. Bertoia described the chairs as "Made of air, like sculpture. Space passes right through them".