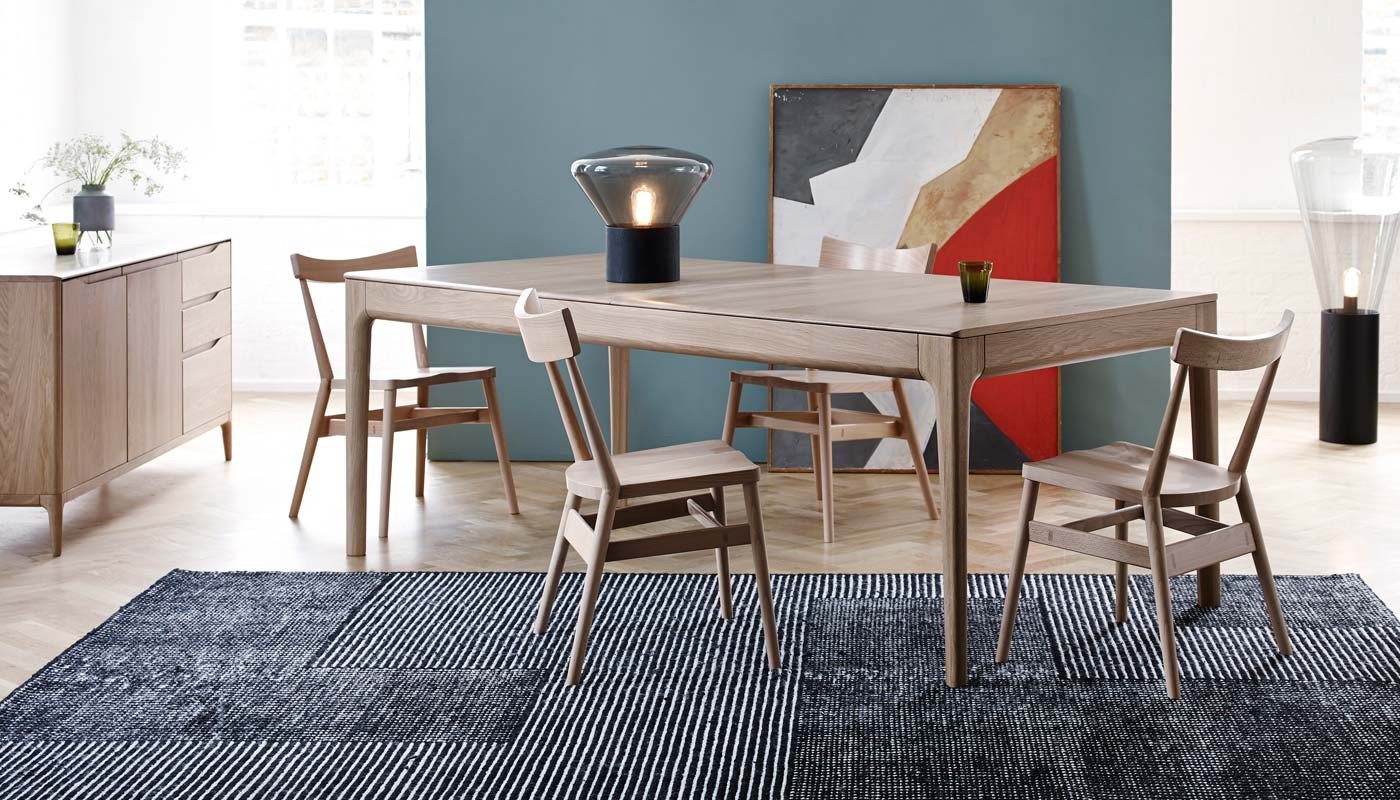 Ercol emerged in the post war era with a passion for creating furniture that was both well-designed and well-made. Nearly 70 years later the brand's design icons are still as stylish today as they were in the 1950s and its long-lasting reputation for creating pieces that stand the test of time is what sets it apart from other modern day furniture makers.
A staple part of the Heal's offering, ercol embodies everything that we love about good design: expert craftsmanship, quality materials, and a beautiful mid-century aesthetic that captures the optimism that Britain felt about its design potential at the time.
We've picked five of our most beloved ercol furniture designs that we think cement ercol as one of the true furniture greats. Each piece boasts superb quality, a rich history, and ultimately, a beautiful design.
–
#1: The Butterfly Chair
Starting out with a true icon, the Butterfly chair takes its name from its expertly sculpted back that is reminiscent of the insect's wings. Elegant curves are paired with smartly tapered legs and, despite being designed in the late 1950s, it exemplifies a contemporary design that is almost Scandinavian in its simplicity.
The Butterfly chair is made using Lucien Ercolani's perfected technique of steam bending wood into elegant shapes. Back in the day, the method marked a milestone in the development of furniture making and highlighted Ercolani's instinct of knowing how to bring out the intrinsic qualities of wood in terms of colour, texture and grain.
Why do we love it? The Butterfly chair is a true design classic, becoming more sought after as the years go by. Its design, comfort and craftsmanship ensure it's a piece that can be passed down for generations to come.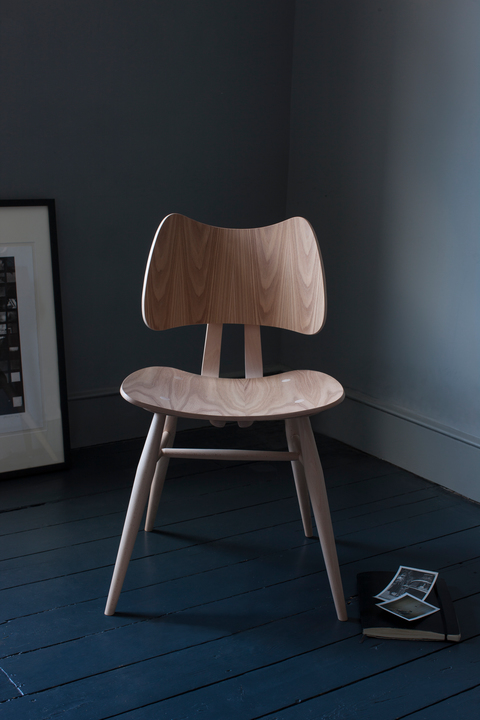 #2: The Ercol Originals Loveseat
Next on our list is the ercol Originals Love Seat – a large, outward shaped elm seat, moulded for comfort. In 1943 Lucian Ercolani was asked by the Board of Trade to adapt the classic Windsor chair into a production friendly design. Drawing upon his Scandinavian and Bauhaus influences, he developed the Windsor collection which combined traditional English settle and the Windsor chair aesthetic.
An instantly recognisable ercol creation, the Love Seat features turned spindles, splayed legs and an organic shape to form an enlarged version of the famous ercol Windsor chair.
Why do we love it? A truly versatile piece, it looks just as at home around a country kitchen table as it does in sleek, contemporary homes.
#3: The Romana Extending Dining Table
This simple ercol dining table has all the hallmarks of a piece well-designed and well-made, and not only is it a practical addition for homes short on space but its curved edge detailing and slim legs are easy on the eye. In a time when small space living is becoming a reality for more of us, clever design becomes more important than ever.
The Romana has a hidden contraption that boasts an extra panel creating a functional piece for modern dining spaces. Simply pull on one end of the table and the other will follow suit. A leaf is stored inside the mechanism which opens up and links the table together in seamless fashion.
Why do we love it? This ercol dining table is one of those rare designs that never dates or shows its age ensuring stylish practicality for years to come.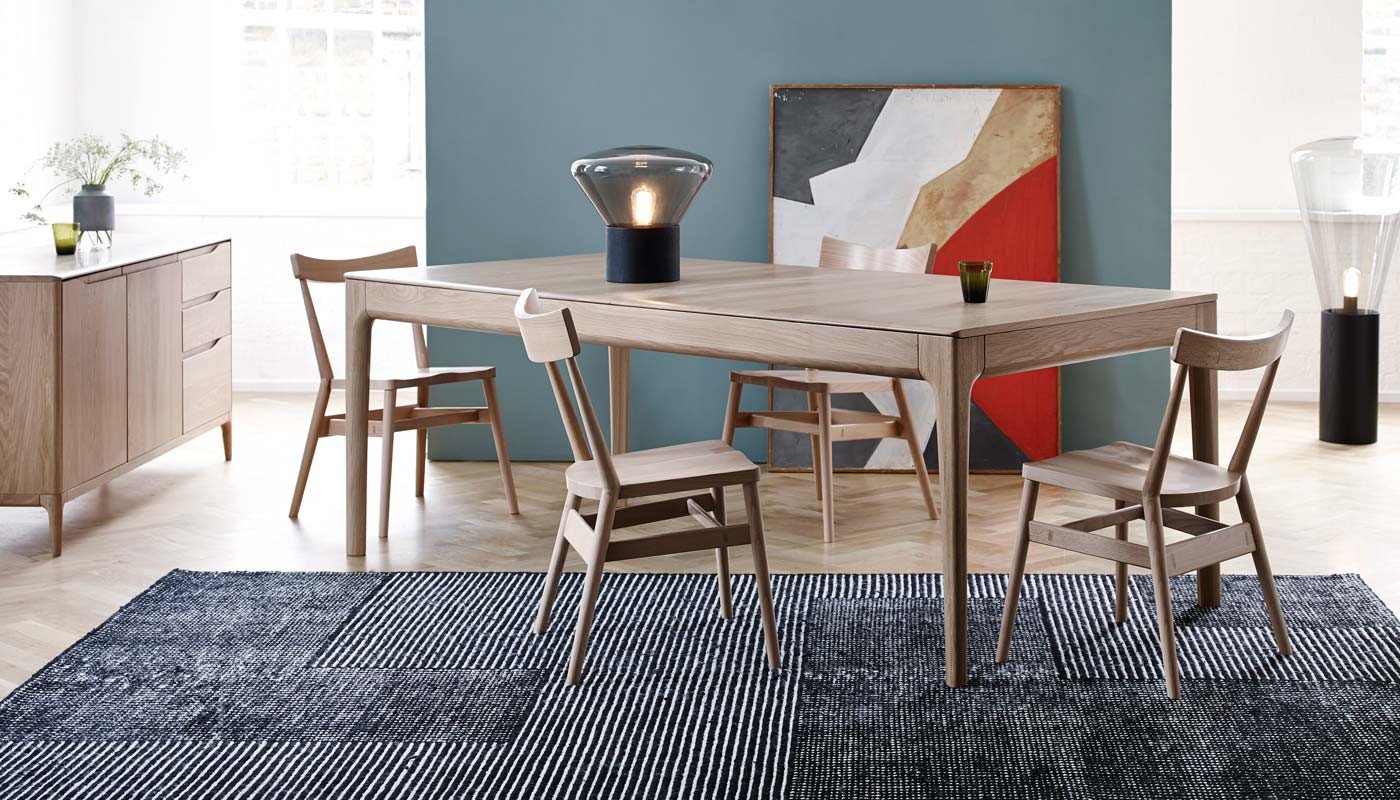 #4: The Treviso Desk by Matthew Hilton for Ercol
Ercol's continued desire to develop design well into the 21st century saw the commissioning of Matthew Hilton who reinterpreted a number of classics using his take on contemporary design.
Out of this partnership came the Treviso desk, a perfect blend of mid-century and contemporary design creating a modern day classic that has great form and function.
The desk provides a deceivingly large amount of work space despite its slender shape and a hole at the back allows for computer or laptop wires to be neatly slotted through, bringing this mid-century design into the modern age.
Why do we love it? Known for his clever material choices, Hilton made the desk available in walnut to offer a contrast to the pale wood that is typically used for ercol designs. However key features such as splayed legs and clean lines are maintained for an unmistakably ercol look.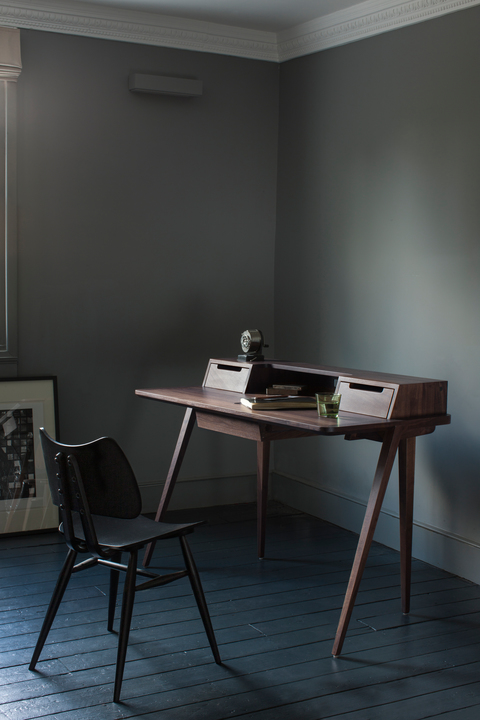 #5: The Ercol Originals Room Divider
More of a bookcase than a traditional room divider, it can be turned into a colourful focal point in a room or kept minimal with handpicked ornaments and decorations.
Another perfect ercol design for space tight homes, the design is great for saving on lateral space by venturing upwards rather than outwards with plenty of display area.
Why we love it? Trademark ercol details including spindle bars, hammer shaft joints and smooth carpentry along the solid elm and beech surfaces make it a classic piece that outlives interior design trends.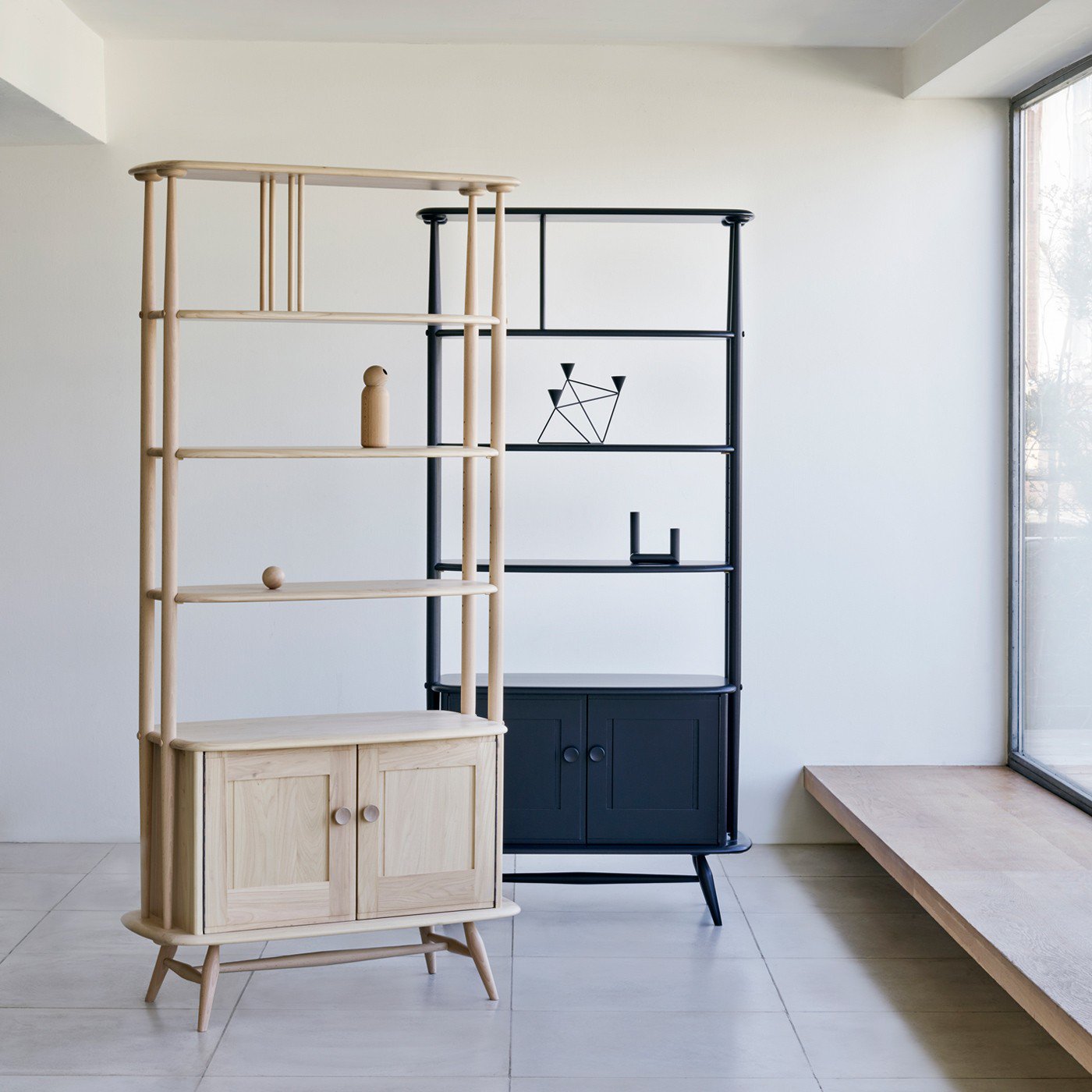 To explore our collection of ercol furniture further, visit one of our stores or see the full range online.