To celebrate London Design Festival 2020, Heal's is showcasing a collection of artists that each used lockdown to create fresh and innovative artwork. One such artist is Elizabeth Power. We sat down with Elizabeth to find out more about her process and how lockdown shifted her approach to art. Read on to discover more about her bold, colourful artwork.
Hi Elizabeth, it's great to be showcasing your work for LDF 2020. Could you tell us a little bit about yourself?
I'm a painter now based in Hastings, inspired by the likes of Matisse and Pierre Bonnard. I worked in the art industry for a decade but have been a full-time artist for a few years now and absolutely love it! I've been featured by the likes of The Royal Academy of Arts, British Vogue, itsu and Artsy. I've also exhibited with the Hancock and Delphian galleries, among others.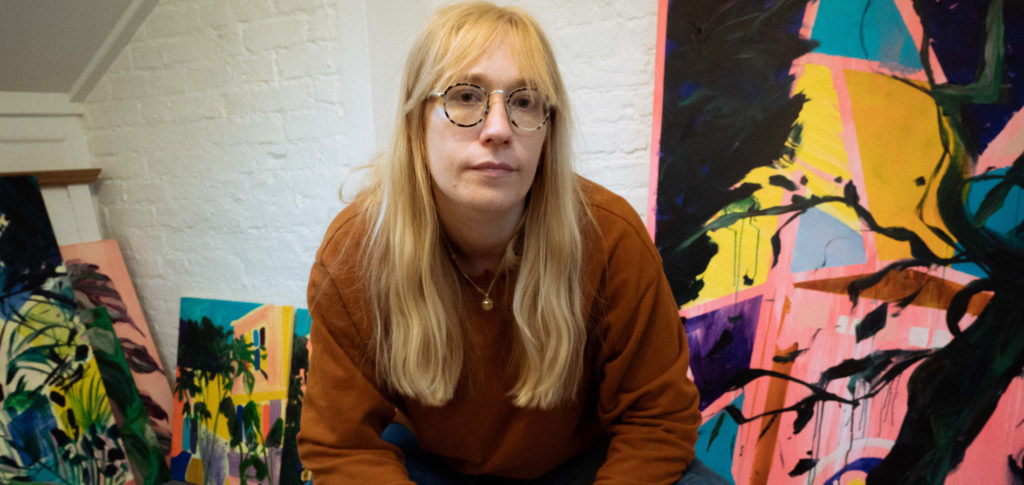 Vibrant hues and thick, visible brush strokes are common features throughout your work. What draws you to paint as a medium and such bright colours?
I love the tradition of painting, how each artist's hand creates unique brush strokes and individuality. I love being able to see the texture of paint on a canvas. It looks almost edible and is what makes it so very different as a medium to printing or photography. Personally, I paint in quite an abstract manner using a vivid colour palette. That's because I want to transform a scene into something completely unique, full of light and positivity. Even if my reference point is a wet, windy day in Hastings I'll make it look like the French Riviera as that's what I want to see! I've never been into photo realism as a painting style. I don't really see the point; I'd just take a decent photo! If painting is to stay relevant in this day and age, we need to be inventive and playful with it.
Can you tell us about the process of making your work?
I normally start by painting the canvas with a yellow or pink wash. Then I'll do a loose drawing of the painting using either pencil or tape to mark out sections. Then I build up the image, a colour at a time normally. I work in acrylics rather than oil so I can work quickly. I find my eye is much more accurate if I paint quicker. It stops me putting in too much detail and keep the works quite loose and abstract.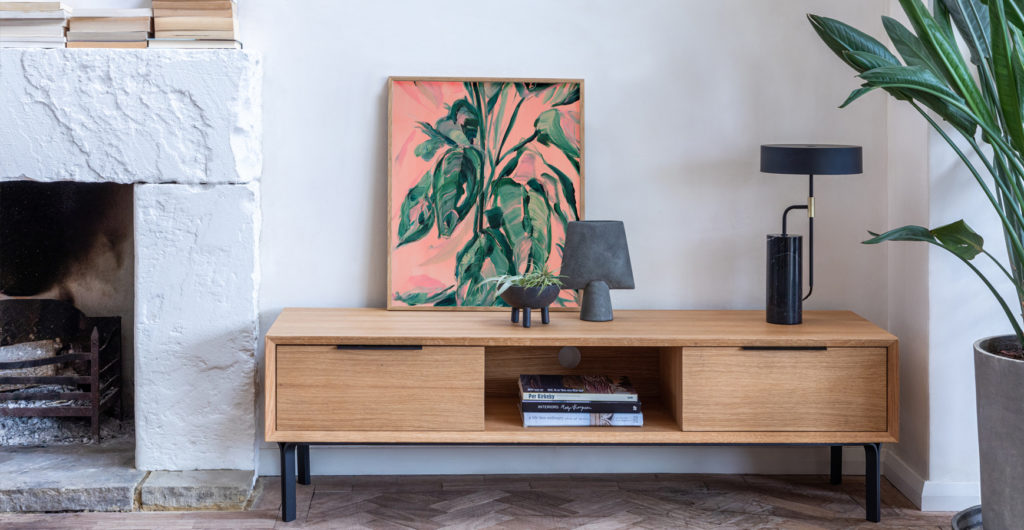 Lockdown has been a period of adjustment for many artists and designers, how did it change your approach to art?
It made me work on a smaller scale. Usually I paint quite large canvases, but I had to adapt using different brushes to produce smaller works. I even used paper as a medium, which is something I don't tend to do normally. I wanted to make works available as part of the brilliant #artistsupportpledge initiative on Instagram to help artists during lockdown. For this, I had to adapt my scale, which was a good thing to try!
Do you envisage yourself continuing any of these new techniques/approaches forward once COVID-19 is less of a driving force?
Yes! I will continue to work in a mixture of sizes to make my work available to a much wider audience. I also made more prints of my paintings during lockdown which I will do more of in the future too.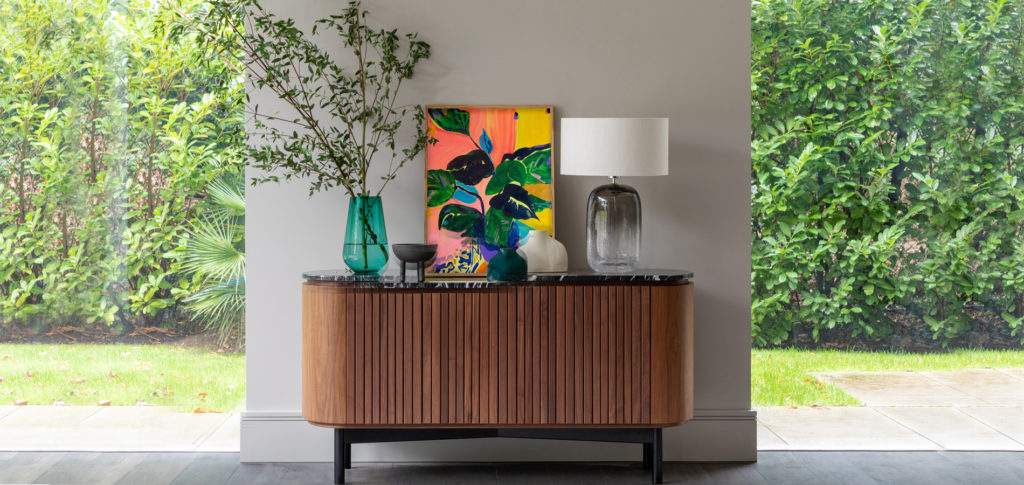 What has been the highlight of your career so far?
Definitely exhibiting at The Royal Academy of Arts Summer Exhibition in 2018. Posters and cards were also made of my work and available in their gift shop which was a surreal experience! And I can say I've exhibited with the likes of David Hockney and Tracey Emin which is pretty cool.
Like Elizabeth Power's artwork? Shop it here.