Perhaps you're renting or don't want to paint walls, either way it isn't as hard as you'd think to add colour to your home. We've selected six different ways for you to add colour to your home without making major changes.
Bold design choices
If you're looking to make a real statement with colour, consider a colourful sofa. This doesn't necessarily have to involve investing in a brand-new sofa. You could reupholster an existing sofa if it's looking a bit tired or even go for a colourful accent chair. If you are in the market for a colourful sofa then you'll be spoilt for choice. Everywhere you look you'll find vibrant options and different silhouettes. Shop around to find the right one for your home and needs.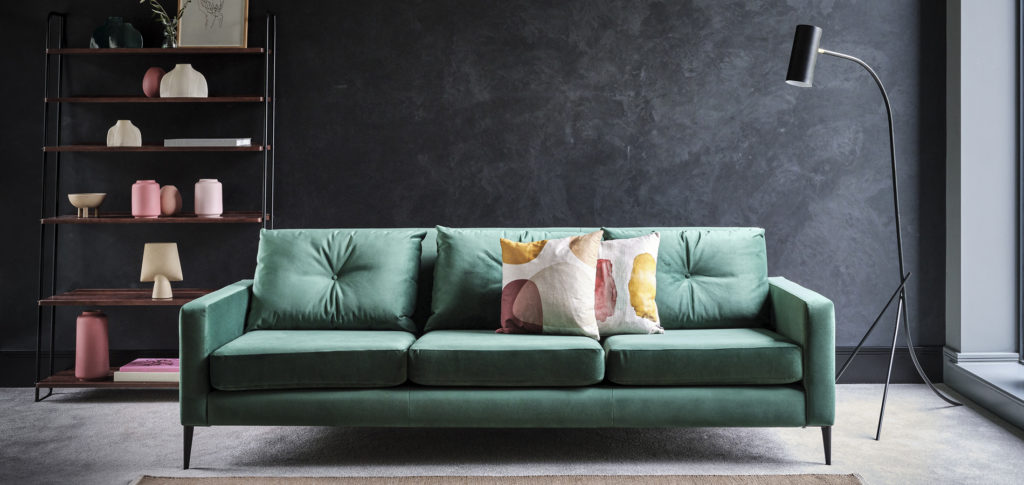 Statement coffee table
If a new sofa or armchair isn't the right choice for you, then why not a coffee table? Sitting front and centre of most living rooms, people often miss a trick when it comes to coffee tables.
We love how this bright red side table is styled here with an equally bold sofa. The beauty of this living room design is that the addition of the red coffee table really amplifies the room. If you were to replace the table with a less colourful design the room would have a completely different ambience.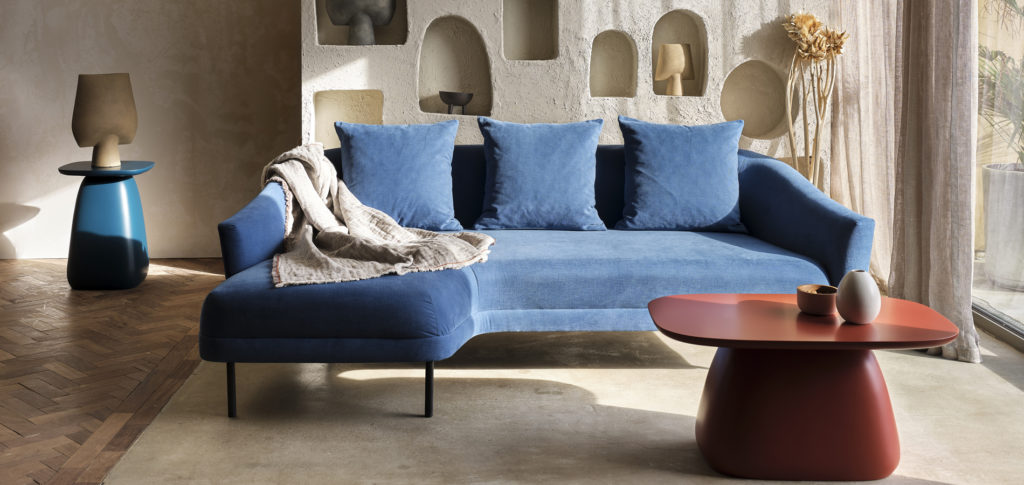 Vibrant bed sheets
Normally we recommend sticking to fairly muted hues when it comes to bed sheets. That's because lighter colours tend to be more calming and relaxing. However, dusty colour choices like this forest green work great in bedrooms.  If colourful bedsheets aren't for you, then perhaps add a colourful accent cushion to enliven the room.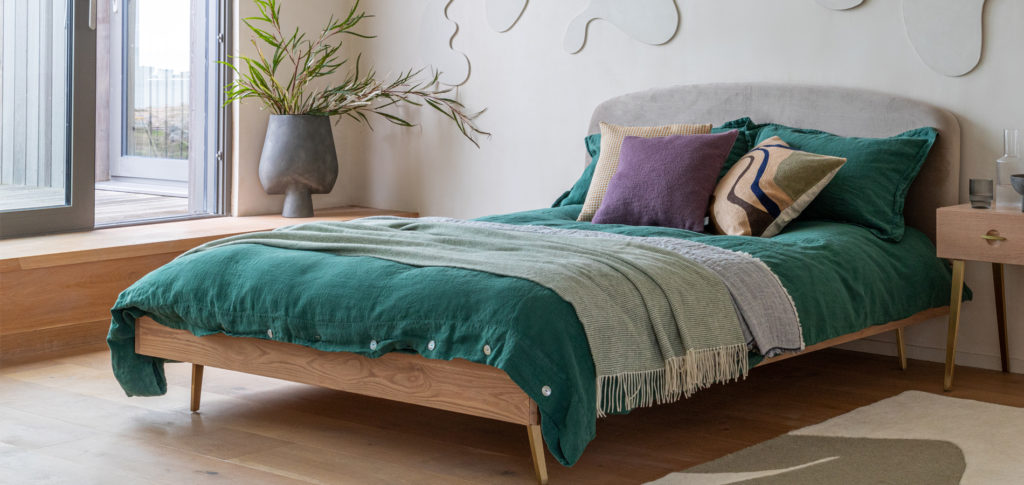 Ceramics in colour
Often vases are resigned to showcasing flowers rather than themselves. We love these bright ceramics from Natalie J. Wood because they make a real statement all on their own. This way they can be displayed all year, not just when you have a bouquet of flowers. Finish the look with some dried foliage or flowers.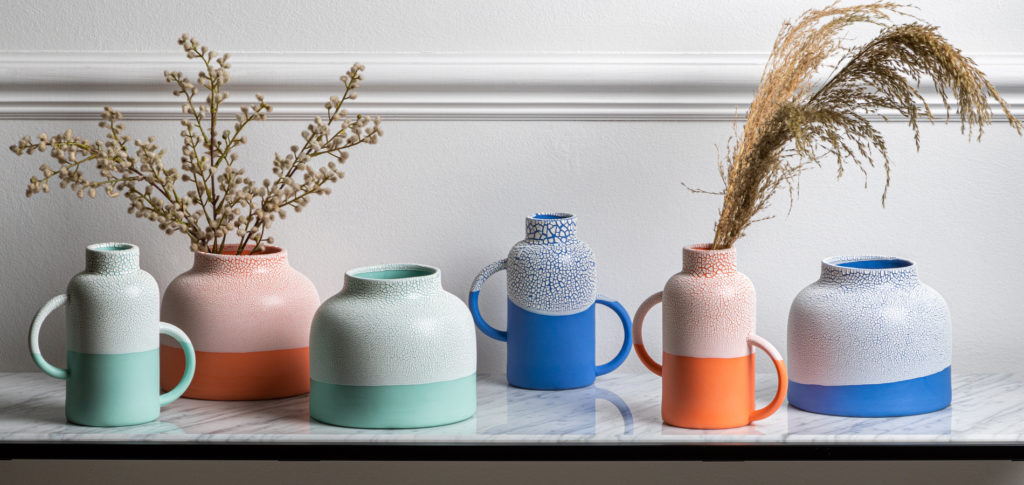 A cushion rainbow
Cushions are so versatile they make a great choice if you're looking for more colour in your home. Whether it's in the living room or the bedroom, a colourful cushion rarely goes amiss. We love how they're grouped here with other, more muted textiles to create an elegant scheme.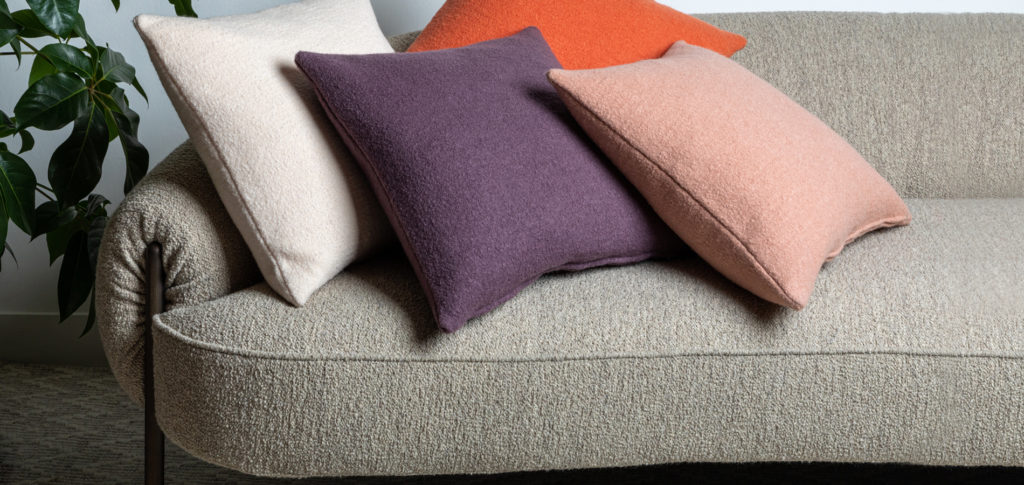 Colour coordinate your accessories
This is a prime example of how coordinating the colour of your accessories can enliven your room. We love the choice of yellow as it really lifts this home office space. You could create the same effect in most rooms. We would love to see a similar approach in a kitchen or dining space, with crockery, textiles and lighting all in different tones.