Whether it's for a special occasion or everyday use, dining table styling can play an important role.
If you're looking to create a versatile table setting, opt for linen and crockery that can be used all year round. Similarly, don't be afraid to use pieces you already have at home. You don't necessarily need to make any large purchases to revamp your table styling. Reuse what you already own and perhaps just rethink the way you present it.
To help inspire you, we've compiled five dining table styling ideas that'll make setting the table a chore no more.
Kitchen island dining
Placed front and centre of many homes, kitchen islands shouldn't be neglected when it comes to table styling. They're the perfect place to grab a snack, entertain guests and in many homes, people eat there more than at the table. We recommend keeping it simple, without tablecloths and placemats. Instead, opt for crisp, clean crockery that won't make the surface look cluttered. The best thing about this scheme is that it can be easily translated into more formal settings if needed.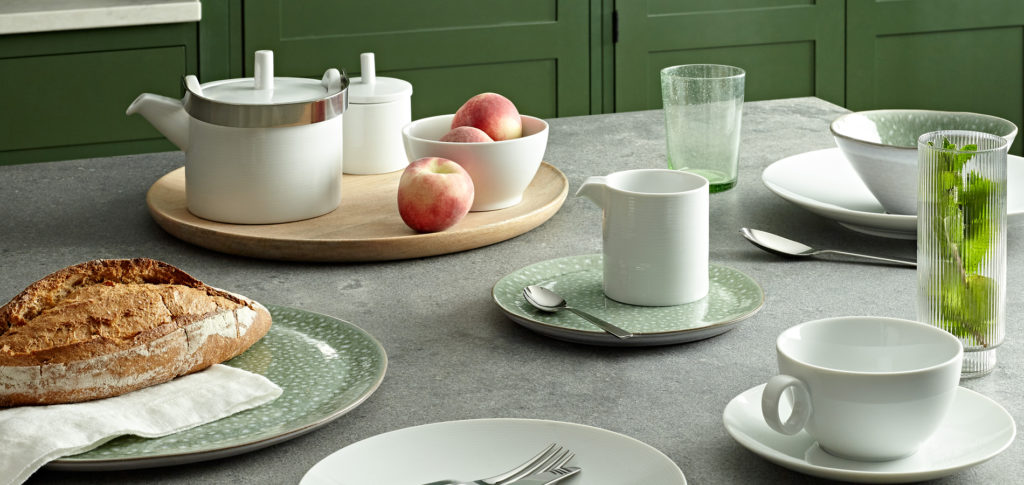 Textural table styling
Offering a slightly more formal approach to table styling, the setup still feels remarkably relaxed. This is great for making your guests feel at home and relaxed. Even when you aren't entertaining, this look works great for the everyday. To achieve this style, opt for natural colours and textures like linen. To make the table setting feel slightly more formal, play around with napkin styling and double up on cutlery when multiple courses are being served.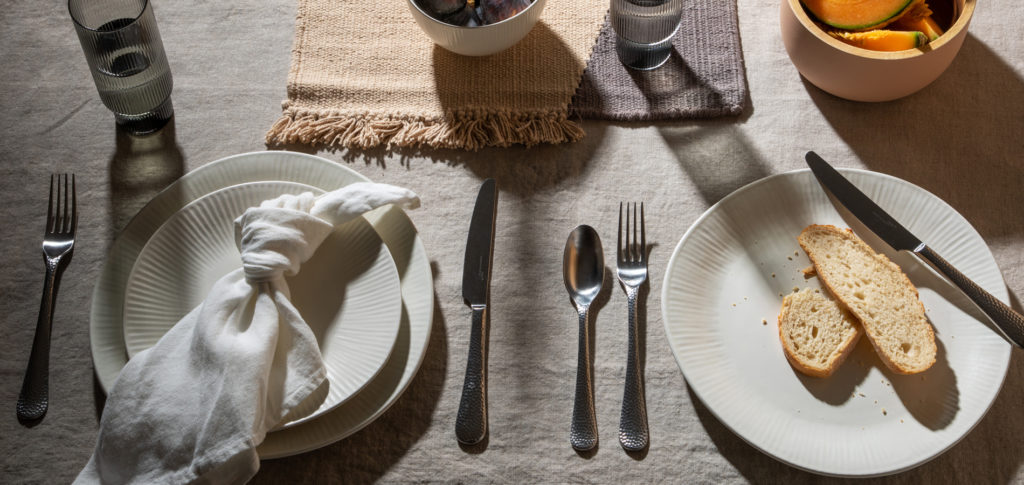 Modern Scandinavian meets traditional
This crisp and cool dining table styling idea is perfect for when you're hosting guests. Keep it simple with clean white crockery with the addition of wooden bowls or platters. If you're eager to use a tablecloth, why not consider a table runner for a slightly less formal feel? We love the idea of adding some more detailed crockery, like the Marimekko black and white bowl in this shot. Plus, the textures bought into the look via the ferm LIVING Ripple Glassware lend even more personality to the table.
Keeping it natural
This casual dining table styling idea still looks somewhat formal thanks to the luxury dinnerware and tablecloth. By keeping the colours neutral and the place setting relaxed, this dining table looks warm and inviting. Plus, it's versatile enough to work all day long as it's fit for breakfast, lunch and dinner. Instead of creating a floral centrepiece, why not use some botanical sprigs? They offer a different look to typical table settings and, once they're dried, look great displayed elsewhere in the house.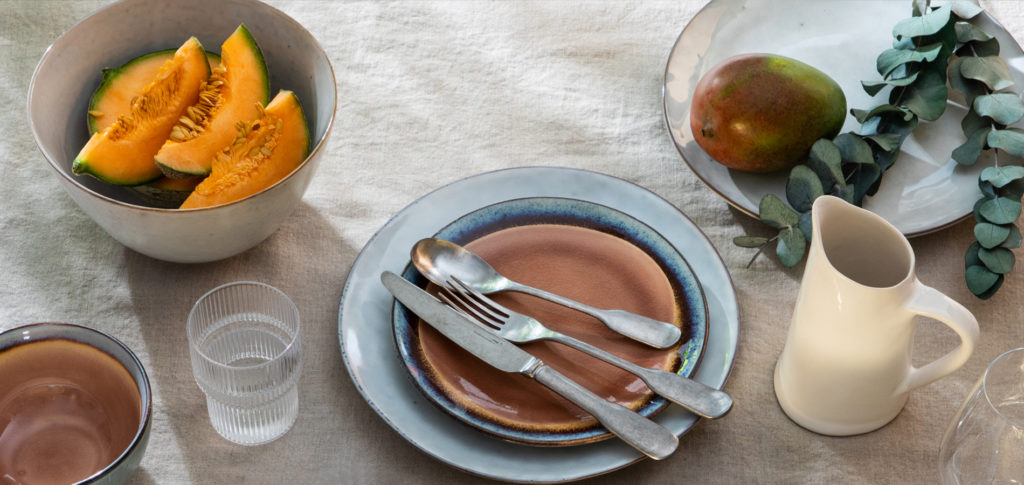 Rustic dining table styling ideas
With a marble dining table providing a luxurious base, this table styling idea was always going to look premium. But, the addition of textural crockery and natural linen napkins lends it a more rustic look. Bring some colour to the table with a playful centrepiece like this bowl of pears. Lift the look with the addition of some crisp glassware or add a little more texture with ribbed glass. Keep the place settings casual to keep it looking rustic.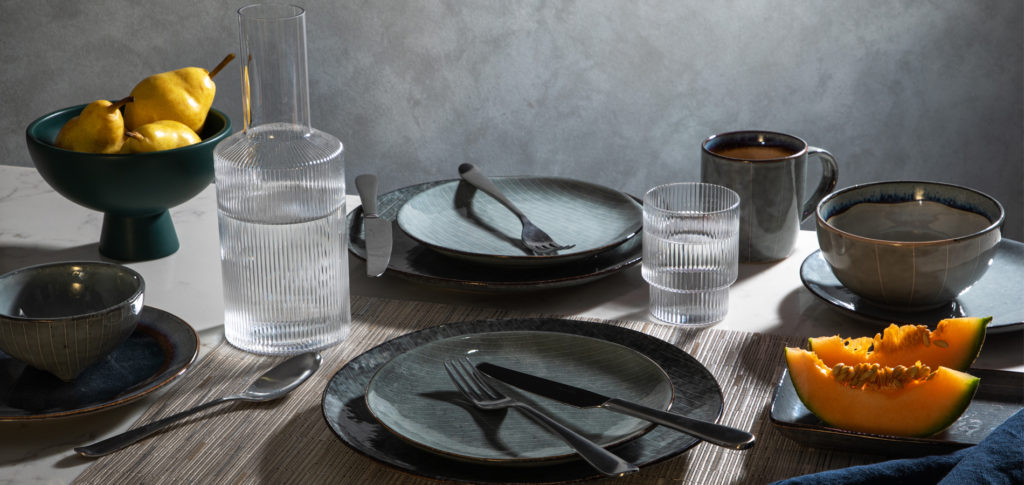 Like what you see? Shop dining at Heal's.