Want to design your own bespoke dining table? Well, thanks to the Heal's Designed By You collection, it's never been easier to step into the role of designer.
By choosing your own legs, wood, size and finish, you can create a table that suits your taste. There are over 2000 options available and coordinating benches to complete the look. We've created this useful guide to help you get started designing your own table.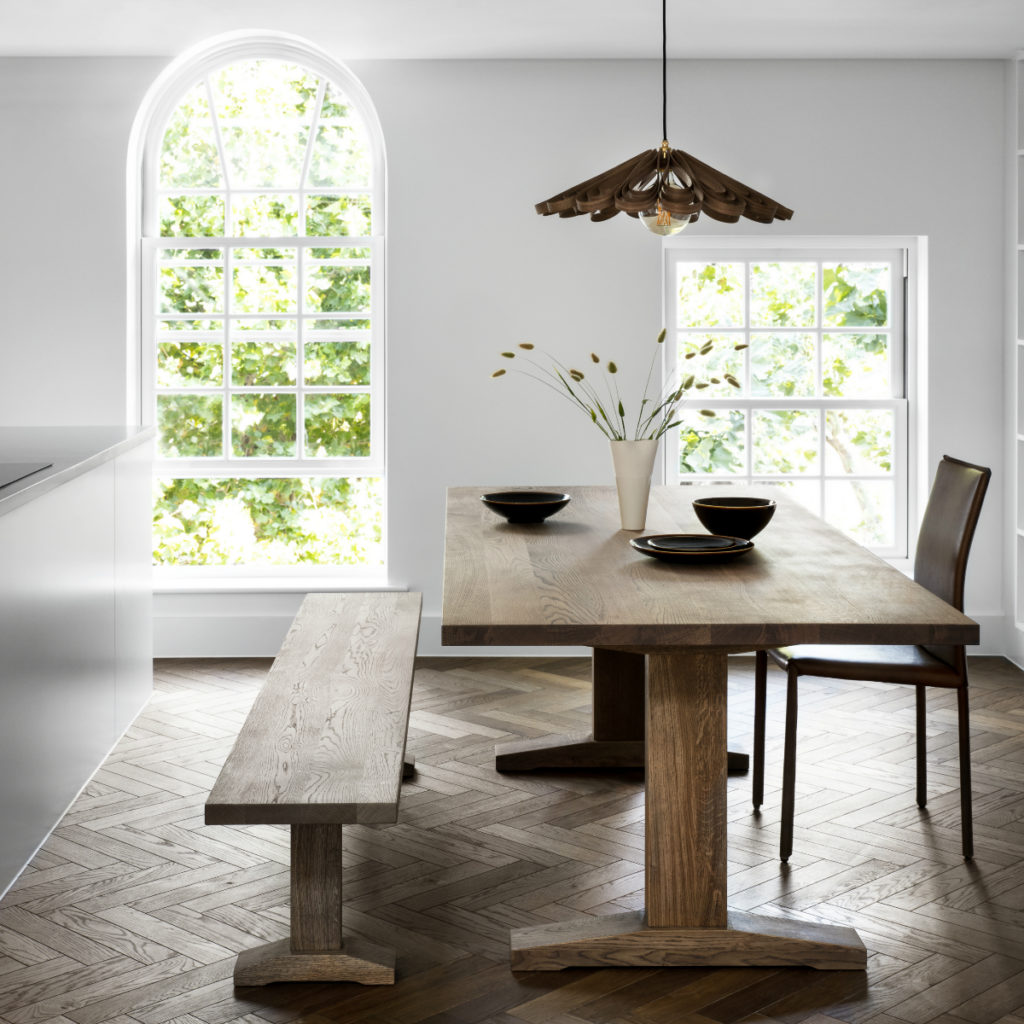 1.
Choose your leg style
Find your perfect table legs with four different styles to choose from. The criss-crossed Oslo base offers a contemporary silhouette. Slim and splayed, Madrid is ideal for bringing a sleek and minimal look to your home. Harking back to the Arts and Crafts era, Lisbon features a refectory-style base. For more industrial homes, Prague is ideal thanks to its wide metal structure.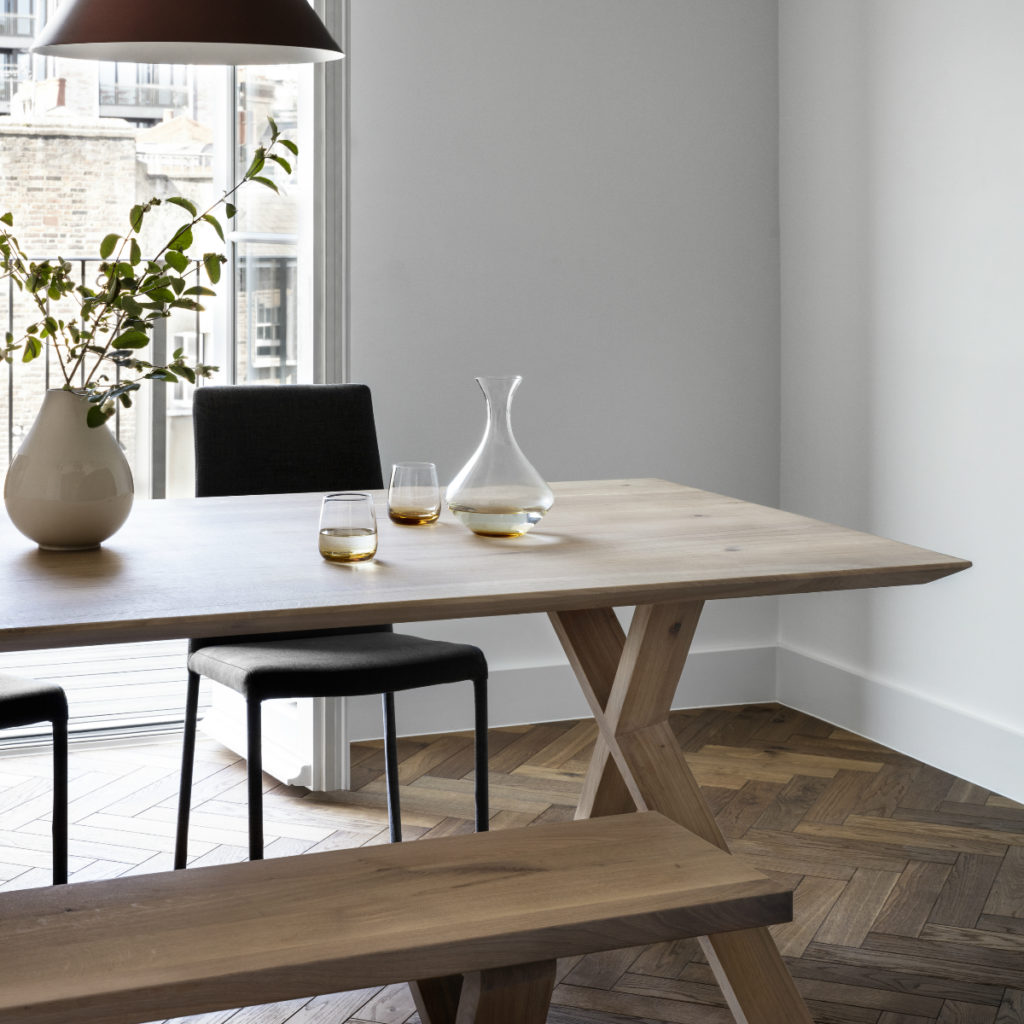 2.
Choose your edge profile
Now you've selected your legs, the next step is to choose the edge profile to suit you. Fans of clean lines and minimalist finished are likely to be drawn towards the straight edge profile. If you're looking for a more contemporary design, a chamfered edge may be a good choice. This lends a touch of detailing to the table and streamlines the aesthetic. A natural edge follows the natural grain of the wood and lends the finished design a more organic aesthetic.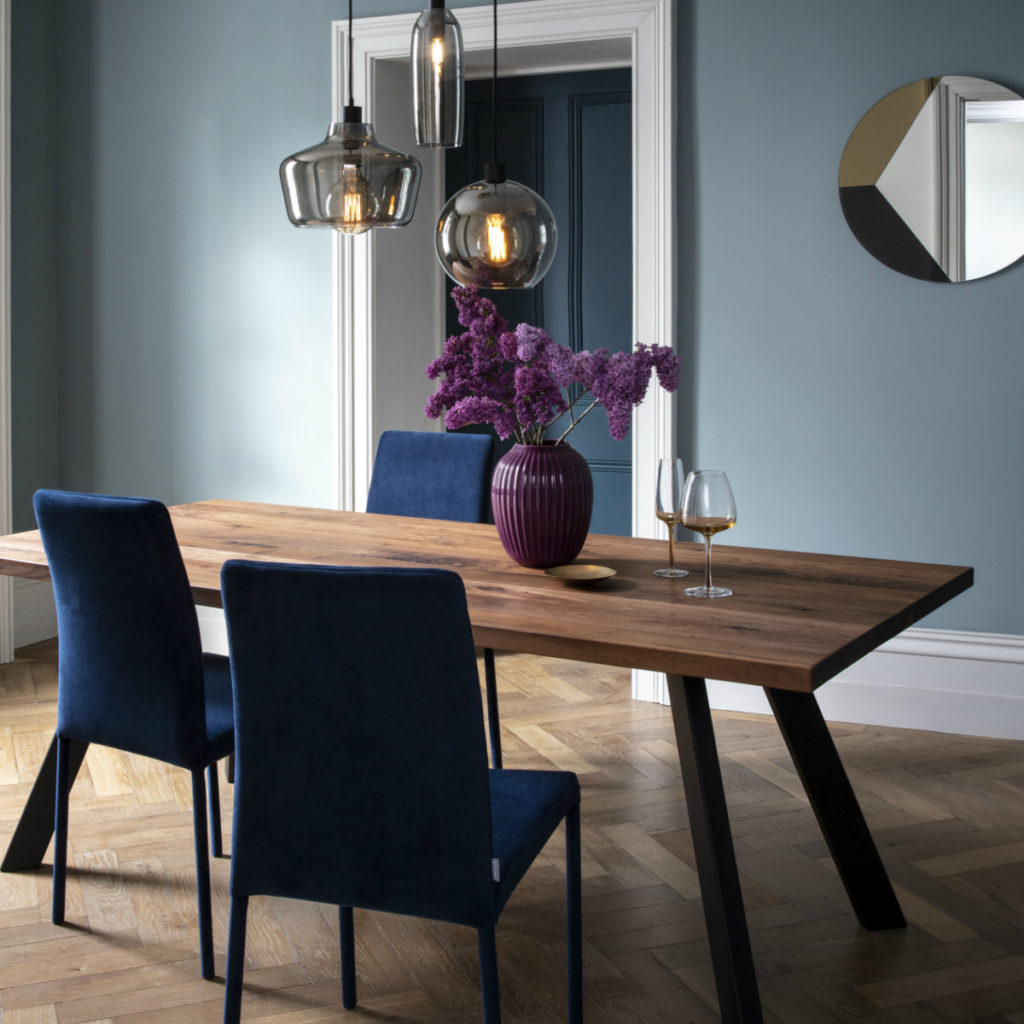 3.
Choose your finish
Now's the time to select the ultimate surface. Each table top is crafted using solid wood and is available in six different finishes. These finishes include oiled oak in blonde, smoked, white, grey and natural finishes, as well as a natural walnut option. Each piece of wood boasts unique grains, knots and cracks that showcase the one-of-a-kind nature of your design.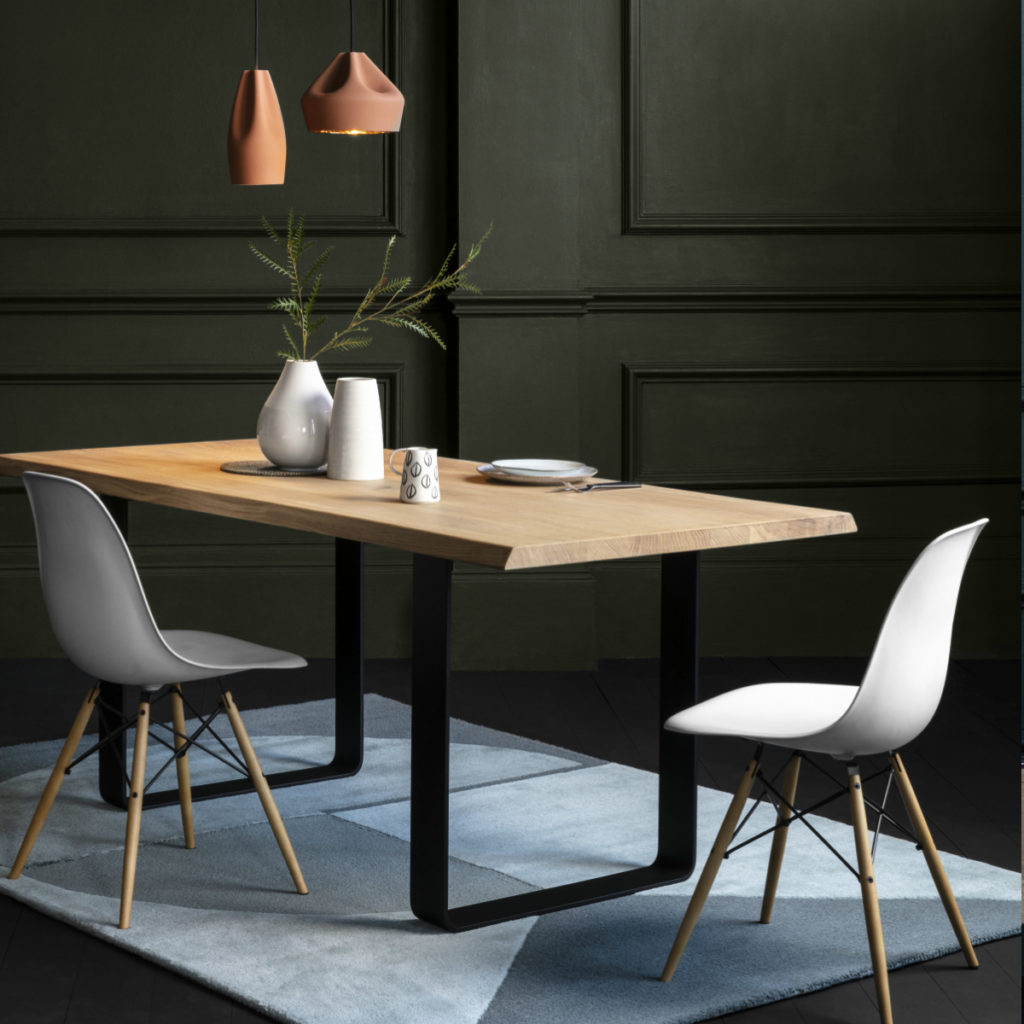 5.
Choose your size
Next, grab your tape measure and figure out what size table you would like. The Designed By You collection offers seven lengths and two different widths. If you'd like a spot of guidance on choosing your table's size, why not consult our dedicated buying guide?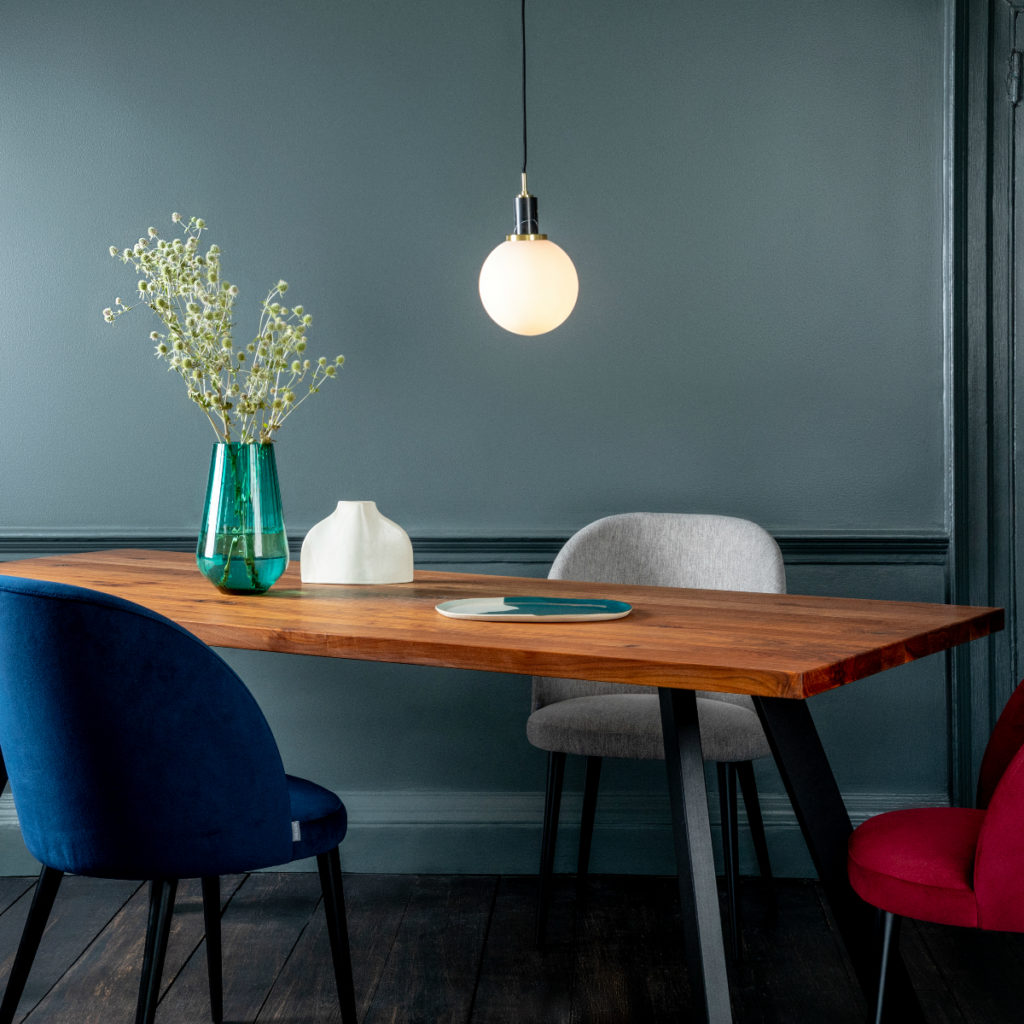 6.
Filled or not filled?
This can be considered a baffling question, but really it's quite simple. A filled table has a smooth surface with no holes for crumbs or dust. An unfilled table top showcases its grain in all its natural glory, with knots and cracks on display. Your choice will depend on your preference as well as how the table will be used.