While summer may have been brief this year, it will soon be time to hunker down at home for autumn, whether curled up on the sofa with a box-set binge or wrapped up under the duvet with a hot chocolate. It doesn't sound too bad, does it?
As ever, the esteemed buying team at Heal's has been working hard to bring you even more timeless design, whether furniture, lighting, accessories or textiles. Expect cutting-edge innovation, artisanal craftsmanship and attention-to-detail with plenty of enduring pieces for contemporary homes.
Here, three of our expert buyers reveal their favourite pieces from the new-season collection, from curated designers to Heal's creations.
Sabina Miller, Buying Director
"In terms of furniture, I love the Forum sofa, designed by Robin Day in 1964 and reintroduced by Case in collaboration with the Robin and Lucienne Foundation, as it's an icon of Mid-Century design. It's available in a choice of fabric and leather with a hardwood walnut or oak frame, featuring a signature exposed finger-joint detail supported by exterior-mounted chrome legs. I've also got my eye on the Lazio side table: its cylindrical legs and lacquer finish certainly make a statement and add personality to any space.
 
When it comes to lighting, my favourite piece is the Confetti table lamp, which provides a great way to add a pop of colour to a shelving unit, console or sideboard. Its playful base is made from hand-blown glass chips and is available in three colourways at a great price. Plus, each one is completely unique, so you'll never spot another quite the same elsewhere.
 
I'm a huge fan of our Amechi quilts, an exclusive collaboration with Heal's, the designs inspired by traditional African patterns and reinterpreted by the designer. They put a new spin on centuries-old handwoven beaded textiles to add character to modern homes.  
 
The handwash and hand lotion from Pelegrims, a sustainable skincare brand made in small batches in Kent, are beautifully packaged and perfect for gifts. They're made using grapeseed oil, Pinot Noir grapeseed and skin extracts."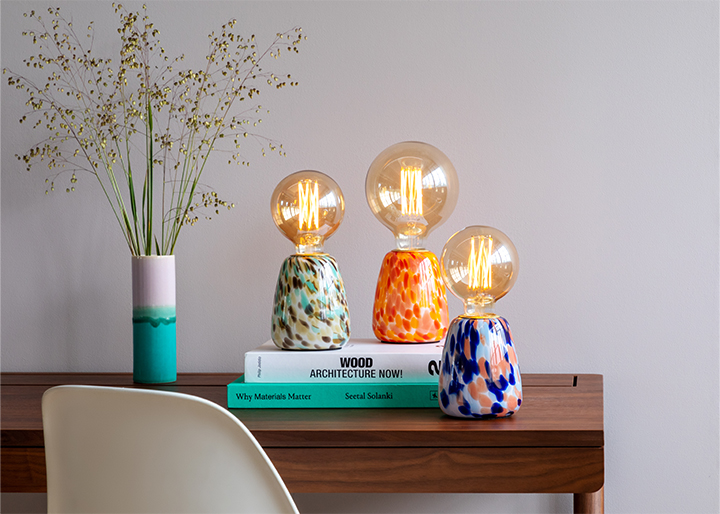 Hannah Thistlethwaite, Senior Buyer & Sustainability Lead
"I can't wait to curl up with the Jules Pansu Picasso Femme Assise cushion. Made to last, these beautiful tapestry-woven cushions are produced by an award-winning, family-run company in France that was founded in 1878 and feature rich colours and amazing artwork by Picasso.
 
In lighting, it's all about the Carta Easyfit pendant: delicately handmade from rice paper and a playful update on the traditional paper lantern. It's a great price, too.
 
Favourite furniture? It's got to be the Lando sideboard for its luxurious green lacquer finish and elegant curves.
 
I really like the tactility of the Dash recycled placemats and the fact they are made from organic cork and recycled rubber."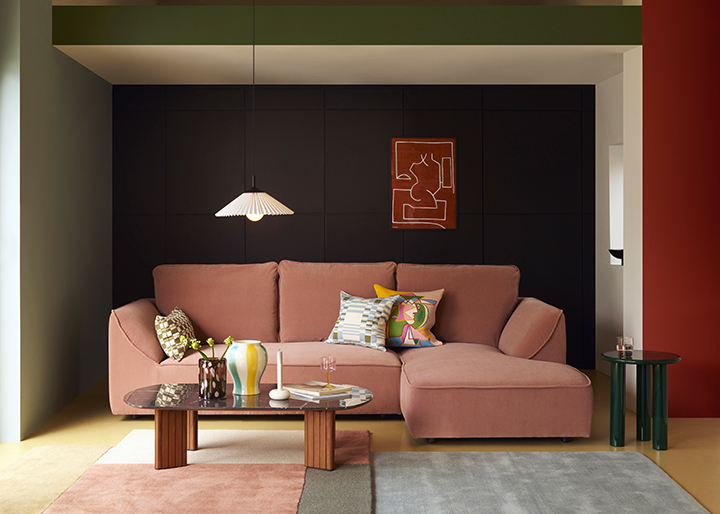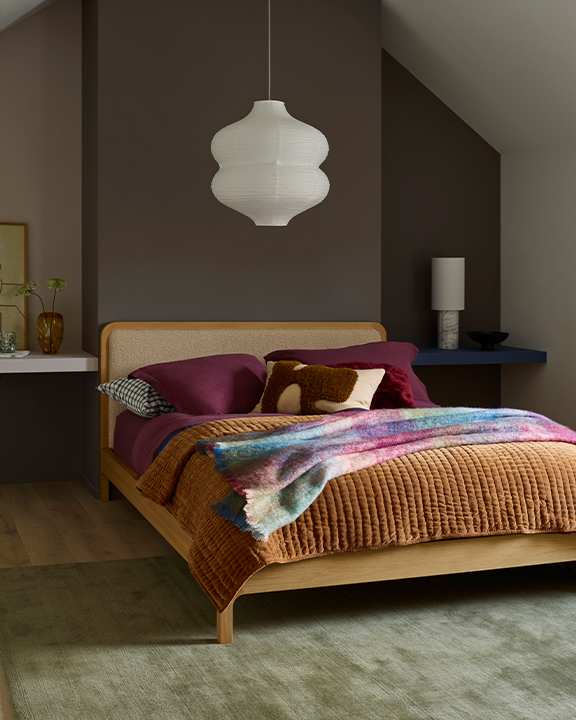 Claire Anstey, Senior Lighting Buyer
"I love the look of the new Flora family of sofas with its ruffled-back detail – a lovely way of adding softness to a contemporary space. The wraparound beckrest provides a cocooning effect that's inviting for the cooler months ahead.
 
I'm biased, but I love all the lighting in the new-season collection, especially the Rock Crystal LED chandelier. The striking design combines natural quartz rock crystals with LED pin-prick lights and a sleeked brushed-gold finish. It's something completely new and unique for us. The natural rock crystals are said to have strong positive energy and healing powers, too.
 
I'm really excited about the new Gingerlily range of sleep accessories and I'm looking forward to purchasing the silk sleep masks and pillowcases as presents (and for myself…).
 
Lastly, I'm loving all the prints and patterns working their way into our textiles offering this season, but I'm most looking forward to snuggling up under the new Flannel check bedlinen on a chilly winter's night."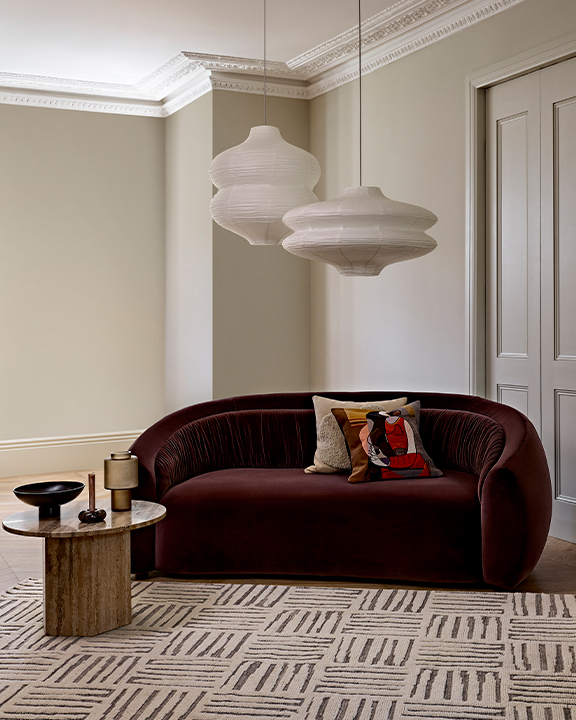 Browse and buy timeless designs in our new-season collection.