Copper's enduring appeal in the home comes as no surprise to us at Heal's. With its honeyed undertone and gentle lustre, the must have metal brings a warm, sophisticated glow to any space.
The cosiness of copper makes it a great choice for pendant lighting. Hammered copper gives a more rustic, worn finish whilst a smooth surface will reflect that warm and rich hue around the room. Cora and Casper pendants, for example, use perforated metal which creates stunning diffusions of light in the surrounding space.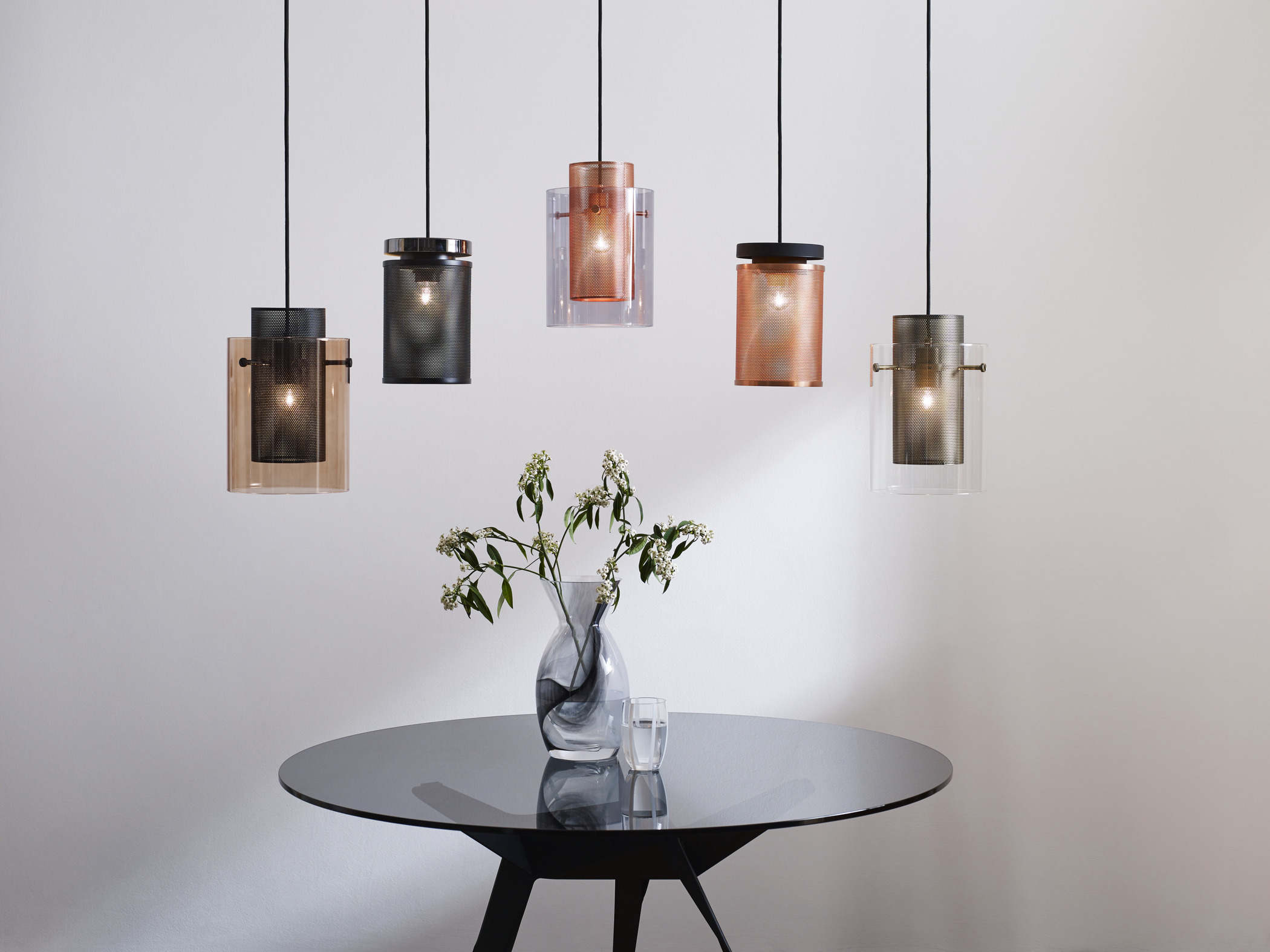 The Cora and Casper pendant lights
We noticed the copper trend really take off when designer Tom Dixon brought his pendants to the public consciousness as the must-have metal in the home.
Creating designs that were both artistic yet functional, his round copper pendant light has been used across a number of differently styled homes.

The round pendant takes a shape that is familiar and turns it into something that feels new, allowing it to hang comfortably in scandi-style spaces, mid-century homes, and modern interiors.
Available in two sizes – small and large – it can by styled on its own, in matching sizes, or in groups of different sizes to create a striking centrepiece.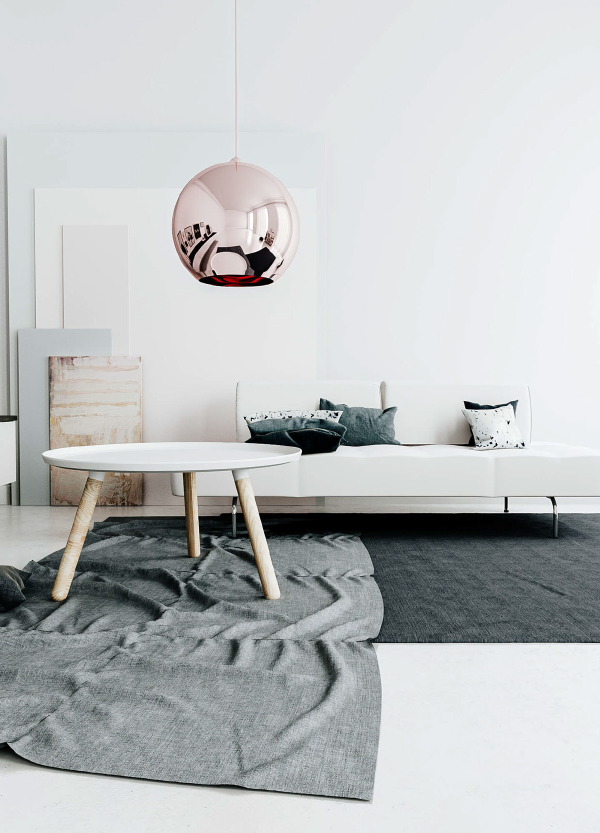 The large round copper pendant light by Tom Dixon
Copper is one of those rare materials that is truly versatile. It sits beautifully against deep, moody shades but is equally striking against a white wall. Easily paired with both wood or marble, the way you style it can make all the difference to the overall look and feel.
There's an unwritten rule of interior design aesthetics that says groups of three nearly always look better than two or four. Objects arranged in even numbers can appear formal or artificial, even vaguely military – whereas odds somehow seem more natural.
Here three Grace pendant lights are used above Erica Davies' kitchen island and, instead of a copper pendant, clear glass has been used with copper fittings for a more subtle execution of the metallic trend.
Odd numbers also create a pleasing symmetry as the pendant in the middle is a framed by equal numbers on each side. Here we styled our Grace pendant lights in a three at different heights, using two smaller sizes to offset the larger.
This contemporary shaped pendant is coloured during its creation, meaning the finish will not scratch or wear. In true Heal's fashion, the vintage form of this lamp is given a modern twist with a slanted cut allowing light to escape from the base.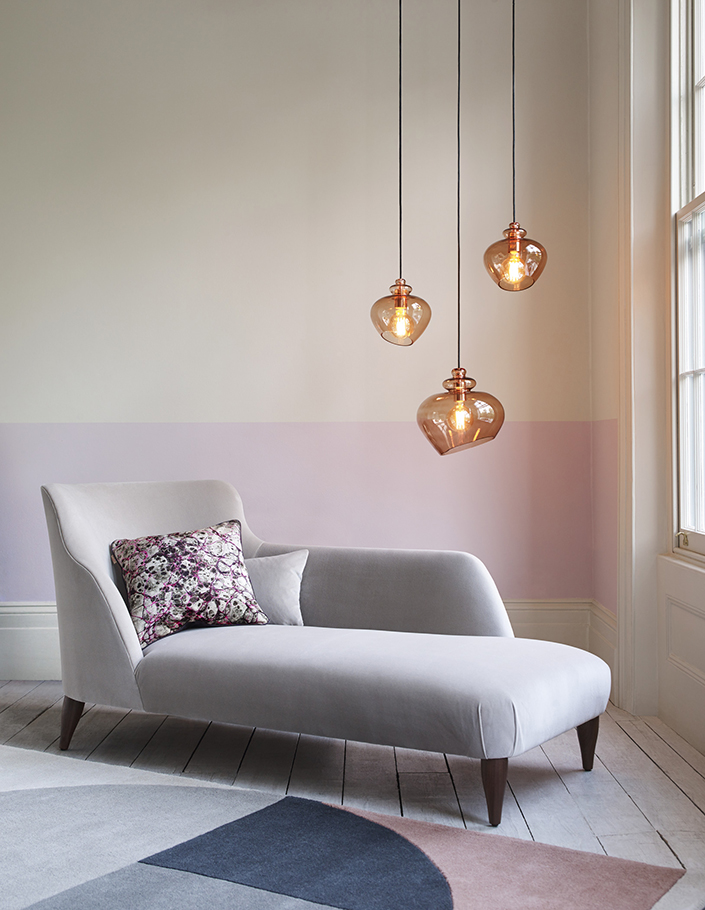 The Grace pendant light
However, that isn't to say that two pendants can't also work well.  Here two lights, similar in style to our Cohen copper pendant light, frame the bed and tie in seamlessly with the bedding and cushions.  Don't restrict yourself to following the rules – assess what is possible with the space you have and choose what works for your home.
To see our full collection of pendant lighting head to our website or your nearest Heal's store.