Bridging the gap between ceiling lights and table lamps, contemporary wall lights for living rooms are a crucial part of layering a scheme, working to make your spaces feel cosier and bigger.
Not only that, but they can be used to cleverly highlight architectural features and cherished artworks, while the boldest designs can be iconic masterpieces in their own right. Better still, they can help to zone rooms, whether marking out a reading corner or a bar area. In particular, a living room requires layers of lights for dialling up and down the ambience as and when required, from entertaining guests to reading a book and watching TV.
Here, we explore how you can embrace contemporary wall lights for living rooms, along with plenty of bright ideas.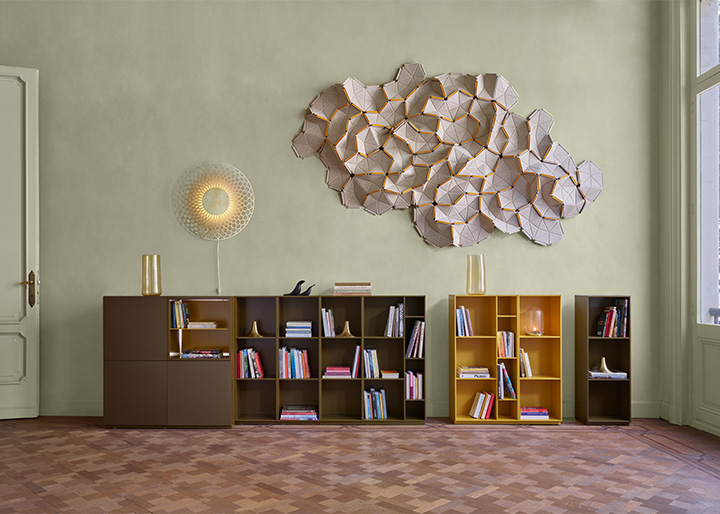 Use lighting to highlight a feature
From panelling to artwork, directional lighting can shine a whole new light on the things you love most about a space, so consider contemporary wall lights to bring out architectural features and cherished belongings.
Part of our new collection, the Milton features an extendable arm and adjustable head that mean you can pick out any details, while a glamorous brass finish and Mid-Century aesthetic makes it a real conversation-starter.
Alternatively, the linear form of the Saber is perfect for casting a warm glow above or beneath a picture frame with an LED light that can be rotated 180 degrees. Otherwise, how about a pair of Mooon LED wall lights by Fermob either side of a period fireplace or piece of furniture?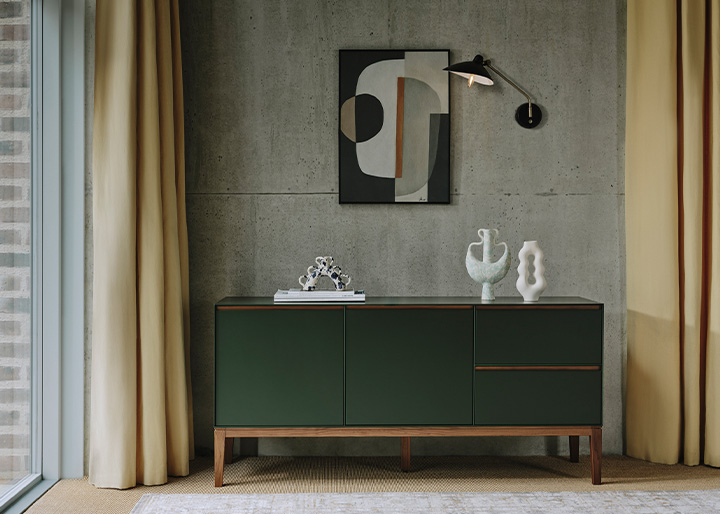 Use lighting to create a cosy corner or dedicated reading nook
Despite what you may think, it's not only a strategically-placed floor light or table lamp that can help to create a dedicated reading nook. In fact, wall lights can be your best friend when it comes to a cosy corner, so long as the style is adjustable for directing the light to assist with turning the pages of your next big read.
You can either stick with the same style you have elsewhere in the space or opt for something altogether different if your corner is in a secluded part of the room to designate it as a separate zone.
We particularly love the traditional styling of the Type 80 – a wall-mounted reinterpretation of the classic desk lamp by beloved British brand Anglepoise – which is perfect for angling over your favourite armchair.
More contemporary is the Beat wall light by none other than Tom Dixon with a simple and structural design that's both adjustable and dimmable for creating the perfect reading environment.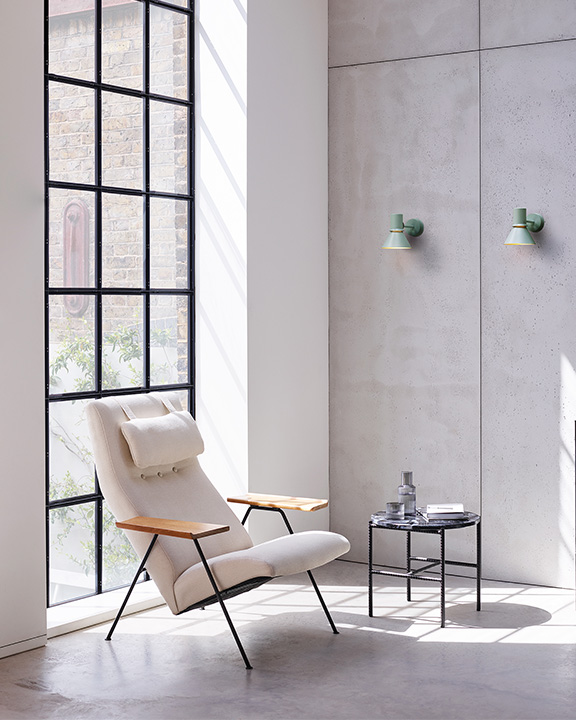 Use lighting to make a statement
Unusual contemporary wall lights can be used to make a splash without the need for anything else. Look to statement designs, noteworthy finishes and interesting features for something that will really pop on the wall and make for a talking point in your living room.
Case in point is the Neap wall light by Tom Raffield, cleverly steam-bent from sustainably-sourced oak and walnut and finished with gleaming brass fixtures. Inspired by the rugged Cornish coast, it shines light both upwards and downwards, while creating a relaxing and calming ambience.
Elsewhere, the Melt by Tom Dixon exemplifies the British designer's innovative style with a stand-out copper design that's squashed, squeezed, distorted and moulded into a beautiful 'blob' for either the wall or ceiling. While producing truly exceptional lighting, it boasts a shimmering mirrored finish when not in use, making for a work of art during the day. Finally, what about the Bloom from Kartell?
The handcrafted piece conceals the light within a bulbous structure of polycarbonate flowers with intricate levels of detail imitating cut-glass crystal. It's a thing of pure beauty. We'd suggest mounting one either side of a dazzling mirror to add an artful flourish to your space.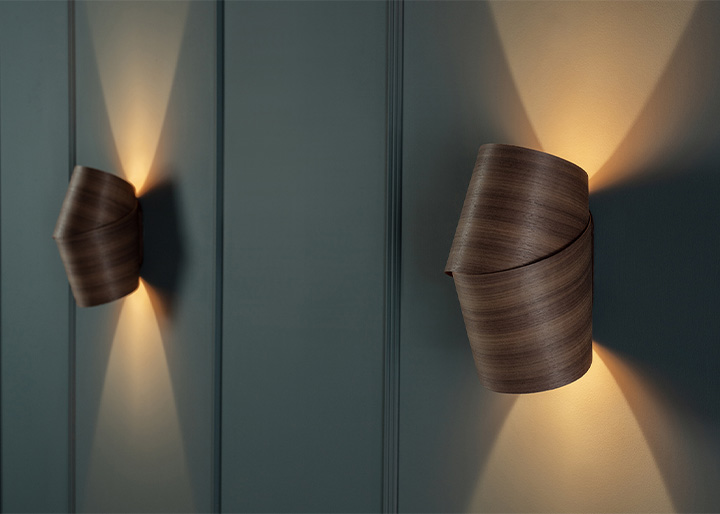 More tips and ideas for lighting in your contemporary living room
1 Consider the colour for contemporary wall lights indoors, from black and grey to white and glass. Black adds an industrial element; grey is a versatile and timeless shade for any space; white makes rooms feel modern; and glass adds a touch of glamour.
2 Invest in multiples of the same style throughout your living room to create a consistent and coherent theme.
3 Ditch a central ceiling light in favour of wall lights. They will make the ceiling look higher – a clever trick of the eye – as long as the light is directed upwards to cast a vertical glow. Install the lights higher up the wall than you usually would, too.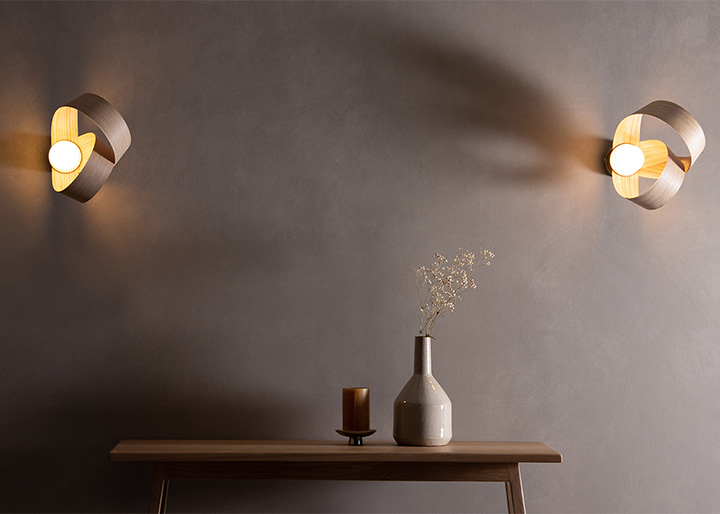 Get inspired by more contemporary wall light ideas for a living room with the rest of the designs in our collection.