When creating a new living room scheme you might be wondering, what colour goes with a brown leather sofa? Well, if you're set on a leather sofa there are plenty of colours that pair perfectly with brown. To help you out, we've compiled some of our favourite colour combinations to inspire you.
Black, off white & a brown leather sofa
If you're still wondering what colour goes with a brown leather sofa and suits your style, then you may be looking for a more pared-back approach. Sometimes the best design comes from keeping it simple, that's why black, off white and brown go so well together. This is a timeless colour scheme that is sure to remain sharp and contemporary for years to come.
There are many ways to achieve this look as it will largely depend on your space. Try positioning a large mirror on the wall to bring even more light and depth to the room. This trick works particularly well in darker rooms. When completing a room with accessories, try to include different textures. This can range from natural materials like sisal, wood and fur to velvet and metal.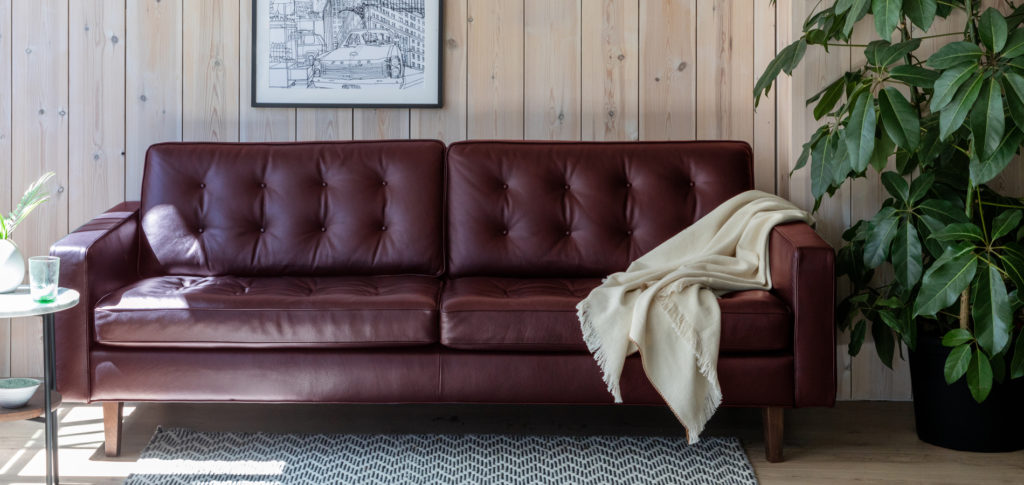 Cobalt blue & a brown leather sofa
Whilst cobalt is a bright shade to begin painting wall with, it's great when used as an accent. Complement your existing brown leather sofa with throws and cushions in the vibrant blue hue. If you have wooden or concrete floors, then a statement cobalt blue rug could look great. Additional crisp white accents will lift the look and make it feel even more modern. If you're wondering what colour goes with a brown leather sofa but aren't keen on cobalt, try a darker shade of blue.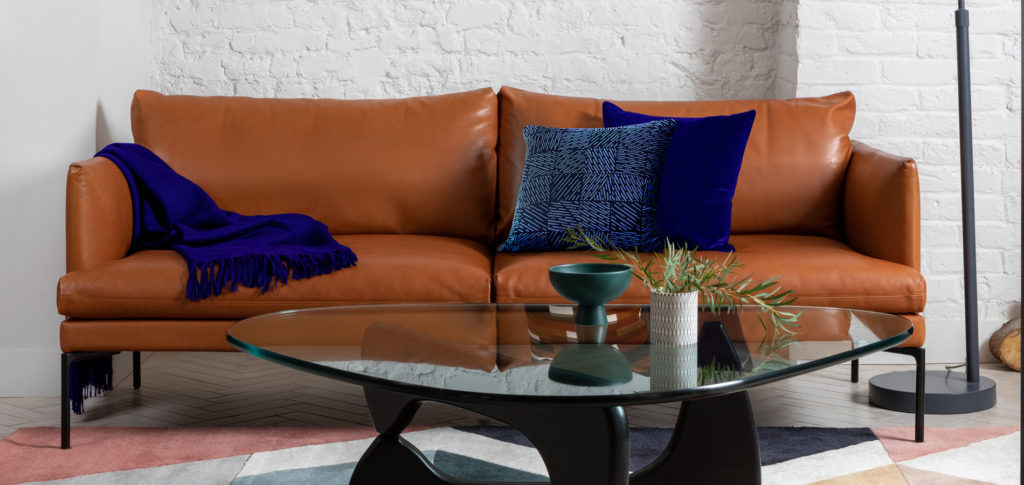 Mustard & a brown leather sofa
Pairing mustard yellow or gold with a brown leather sofa can be tricky. But when it works, it really works. To avoid transforming your room into a homage to the 70s, choose your paint colours wisely. Beautifully rich yellows look great accompanied by splashes of white to lift the room and help keep it modern. This works particularly well in rooms with lots of natural light. If your room is on the darker side, opt for lighter mustard tones and a paler brown sofa. Also, make sure you accessorise using red and gold hues to pull the look together.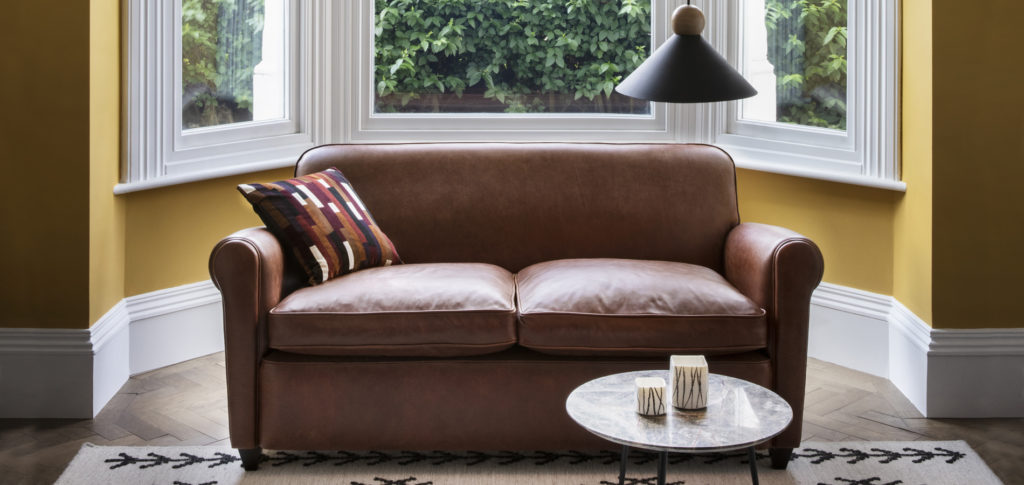 Red, black & a brown leather sofa
Deep shades of red and black go really well with a brown leather sofa. This is a really luxurious colour combination and perfect for formal living spaces. For this reason, we would combine it with brushed brass, dark woods and black marble to accentuate the opulence. To add a touch more character to the room, introduce vintage kilim rugs and textiles in red, gold and orange. This adds a touch more colour and lifts the room.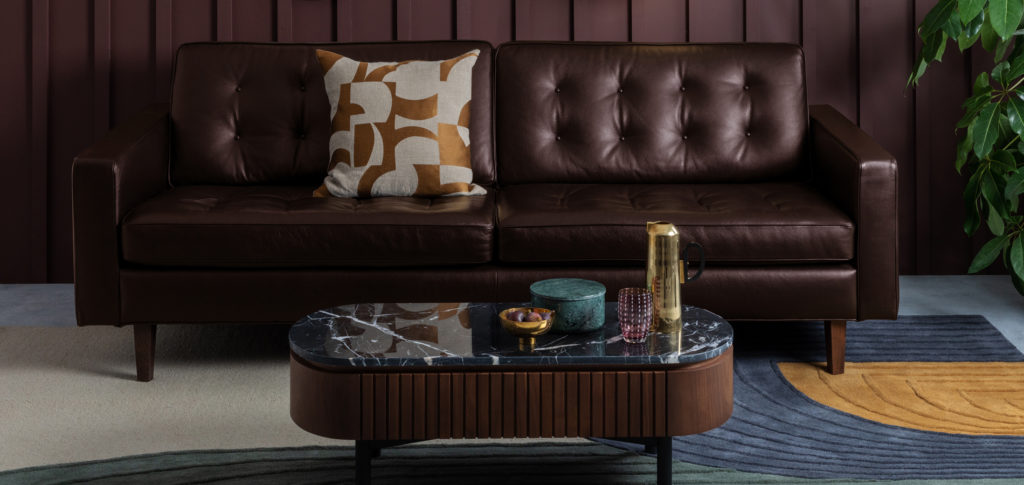 Neutrals & a brown leather sofa
We often overthink what colour goes with a brown leather sofa. In fact, some of the best colour schemes involve very little colour at all. This neutral colour palette is great because it puts the sofa centre stage and is incredibly versatile. We recommend combining it with natural materials like jute and wood for a really Scandinavian feel.