Moving into a new home is a milestone that deserves to be celebrated, especially as it's considered as one of the most extreme things anyone can do in their lifetime, from the paperwork to the finances and the practicalities. Luckily, Christmas provides the perfect chance to make recently-moved friends and family feel right at home with a well-chosen housewarming Christmas present. Whether it's a close friend, neighbour or cherished family member, a little something can make a big difference to how someone feels in their new space, so we've rounded up the best new home Christmas gift ideas to help you get it right and put a smile on their face.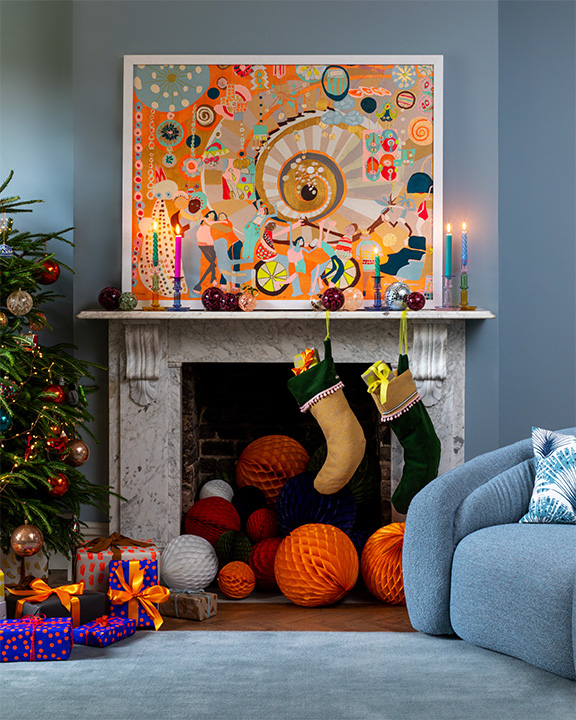 Practical Christmas gift ideas
Presents that are practical as well as personal are the sweet spot when it comes to new home Christmas gifts. Not only can the recipient actually use them, but they'll think of you every time they do, from top-notch tableware to beautiful bath linen and A-list accessories. Here are just a handful of pressies we think are practically perfect.
Tableware gifts
Throwing open the door to welcome friends and family is one of the most rewarding aspects of settling into a new home – and signals that most of the boxes have been packed away and you're more or less sorted. So why not take stylish tableware as well as a bottle of wine if you've been invited over? A dinner set is always a safe bet and our Nordic Sea collection comes with 12 hand-glazed pieces in a striking grey-blue colourway that is sure to set the scene for many a soirée in a new home. Covetable cutlery always goes down a storm, too, such as the stainless-steel Santol set by Charingworth featuring no less than 42 gleaming pieces. Otherwise, dazzle with a pair of Champagne saucers from The Vintage List –hand-blown and hand-engraved – for clinking and drinking with; get then talking with a centrepiece in the abstract form of the Thyra vase by Broste Copenhagen; or sprinkle a little magic with the Cobra salt and pepper shakers from Georg Jensen. All practical Christmas gifts that equally pretty.
Bath linen gifts
For moments when new homeowners aren't packing away the last of the boxes or showing friends and family around, the bathroom provides a welcome sanctuary to rest and recharge. So why not invest in some luxurious bath linen that envelops loved ones in five-star style? The check collection from Hay is as cosy as it is chic, whether the hand towel, wash cloth or bath mat, and adds instant style to even the most unfurnished of spaces; while our waffle range is crafted from ring-spun Turkish cotton for a pleasingly textured finish. New home Christmas gift ideas don't come more chilled out.
Home bar gifts
Whether mixing and muddling cocktails on a Friday night, or simply pouring a glass of well-deserved wine mid-week, home bars help you to switch off from the strains of everyday life – and have spiked in popularity since the pandemic. You don't even need a dedicated bar, either: it can be a zoned area on the worktop in the kitchen or a built-in cabinet in the living room that conceals a secret 'speakeasy'. From the simple but beautiful Anna G corkscrew by Alessi to the Aurelia Carafe from LSA International and the Indulgence Champagne cooler by Georg Jensen, we're home to a range of practical Christmas gifts that will help new homeowners create their very own watering hole, whatever their taste or space.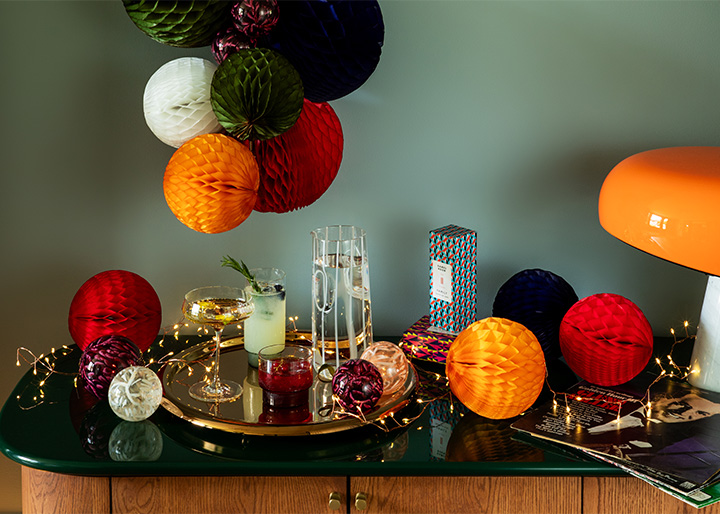 Cosy Christmas gift ideas
From the packing to the moving and the unpacking – not to mention the sorting and styling – it's hardly surprising that new homeowners can feel exhausted once the dust has settled. So why not spoil them with cosy Christmas gifts that help them feel truly at home?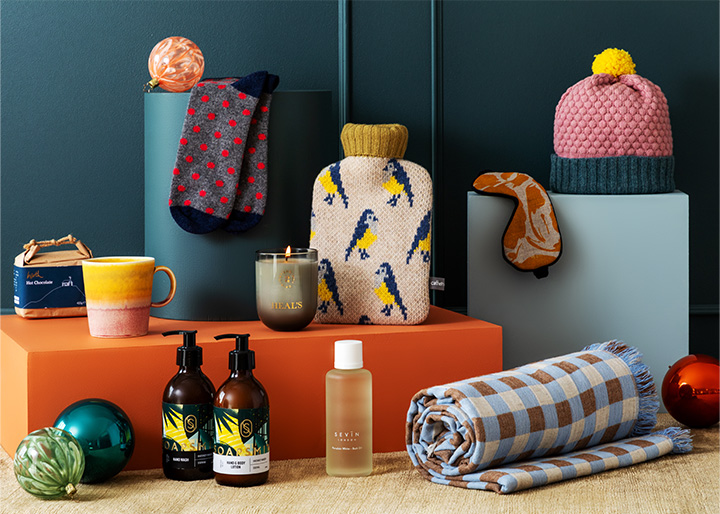 Sleep gifts
Show them you know them with the gift of sleep. Cosy up their bedroom so it's conducive to quality slumber with the likes of the lambswool Hottie set from Catherine Tough, our wild fig-scented glass candle and the Mulberry silk eye mask by Gingerlily, sure to soothe them into a deep sleep. Positively dreamy.
Wellness gifts
Amid the chaos, it's important for new homeowners to carve out time for themselves, and our wellness gifts will encourage them to do just that. Lotions and potions add a touch of luxury to proceedings, from the vitamin E face moisturiser by MALIN+GOETZ to the polyphenol hand pomade from Pelegrims, while the Mulberry silk pillowcase will give them five-star hygge from the comfort of home.
Candle gifts
Whether for the beside or bath, scented candles are always a stellar choice when it comes to Christmas gifts for new homeowners, particularly when they feature seasonal fragrances. Make like the three kings and bestow precious frankincense in the form of this short pillar candle, infused with the evocative scent of pinewood, or our winter spice brick candle, blending clove, orange and cinnamon in an unusual format. For something a bit different, a set of six Twisted candles from Hay are surefire conversation starters, while the Underground candle by self-taught British designer Tom Dixon will never disappoint. Cosy Christmas gifts that are certain to help new homeowners get a glow-up.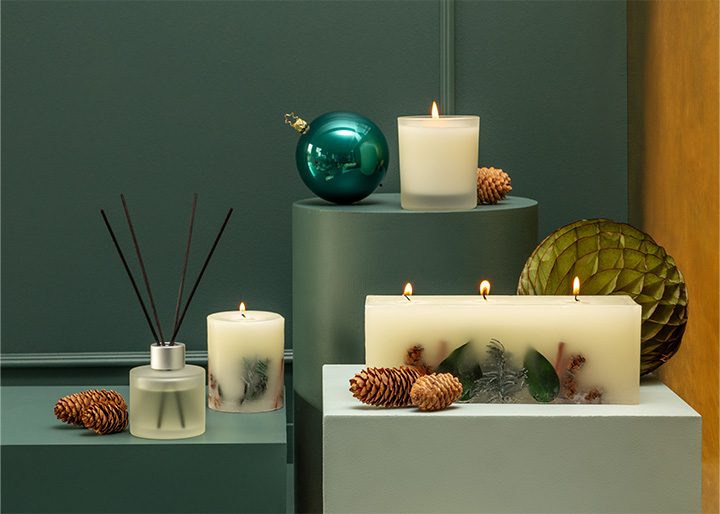 Designer Christmas gift ideas
Designer Christmas gifts make for real investment pieces and are received all the more gratefully by new homeowners when you've really nailed their taste. Whether it's a cult designer they're a fan of, or simply an objet d'art they've been coveting, design aficionados deserve the best.
Designer vase gifts
A vase isn't just a vessel for seasonal flowers or foliage at Christmas, but another way for homeowners to express their personalities, whether oversized and maximalist or delicate and understated. The likes of the Massimo Bobble vase, the Ada vase and the Hourglass plant pot look as beautiful by themselves as they do brimming with stems or blooms. Why not take them full of flowers rather than wrapped?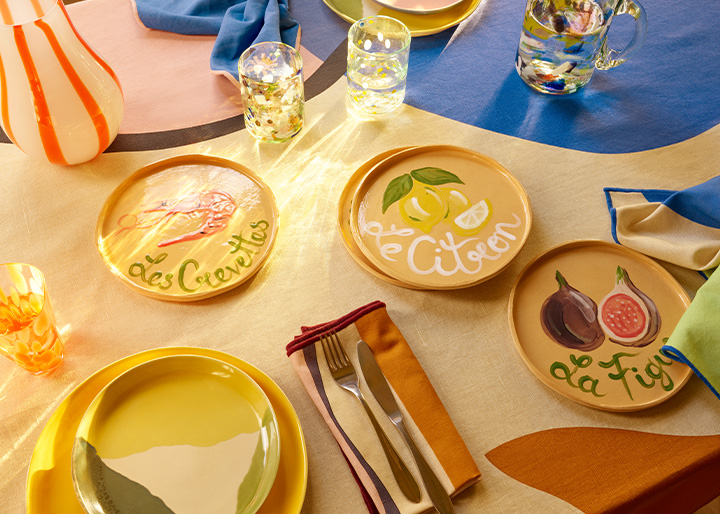 Designer drinkware gifts
There are so many things to buy when you first move into a new home that sometimes the most practical items – such as glasses – get completely forgotten about. Give them the gift of gorgeous with stylish glassware such as the Terrazzo tumbler by Late Afternoon, Tint wine glasses from Hay or the Tank whiskey glasses by Tom Dixon. The perfect excuse to use them as soon as they're unwrapped.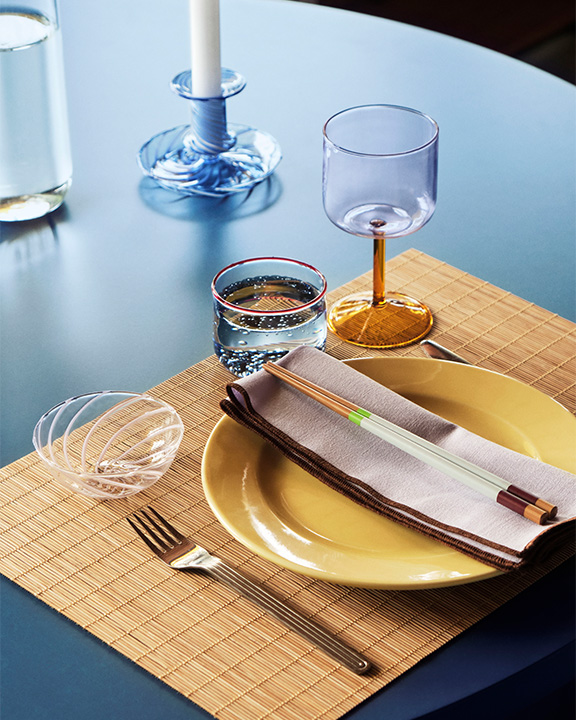 Designer wall art gifts
Walls can be one of the last things to decorate but artwork can be one of the most transformative ways to make a house feel like a home. You'll need to have a handle on the homeowner's taste, but consider modern pieces such as the Monstera print from Paper Collective, typographic treatments as in All Is Pretty by Andy Warhol via King & McGaw or surrealist prints such as the Magic Pods by Print Sisters.
Eco-friendly Christmas gift ideas
The most sustainable gift you can buy for a new homeowner is something you know they'll love and won't sit collecting dust at the back of a cupboard. But you can also prioritise eco-friendly Christmas gifts that bring together stylish design with sustainable materials and sound craftsmanship.
Cruelty-free beauty gifts
From the 100% vegan Fragrance Discovery kit by MALIN+GOETZ to the all-natural Bloomsbury gift box from Soapsmith and the paraben-free Dinosaurs design organic soap by ARTHOUSE Unlimited, good choices also make for thoughtful gifting with a clean conscience.
Gifts made from recycled materials
Eco-friendly Christmas gifts don't come much more elegant than the Beach Clean placemats by Liga – crafted from sustainable cork and recycled EVA plastics – our Romilly rug, woven from yarn made from recycled bottles, or the Bit stool from Normann Copenhagen, comprising small bits of 100% recycled household and industrial plastic.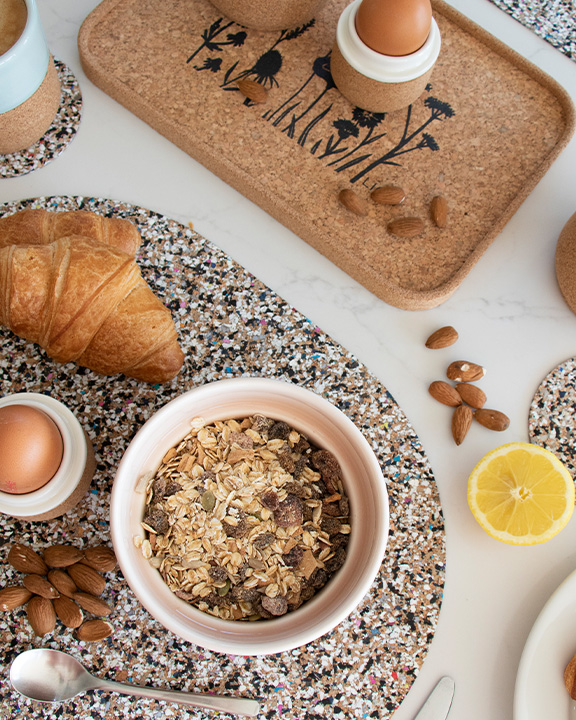 Get inspired by more gorgeous Christmas gifts for stylish new homeowners.