With supermarket shelves full of selection boxes and Christmas lights illuminating streets across the UK, we thought we'd offer some present inspiration in the form of a Christmas gift guide.
Doubtless you've already begun thinking about it, but if you're just beginning your list, perhaps we can help. Our Christmas gift guide includes gifts for him, her, partners, hosts and tech enthusiasts. Plus, with large Christmases looking unlikely, we're highlighting gifts that show you're thinking of them even when you can't be there.
The only thing to decide just how naughty or nice your family and friends have been this year.
Christmas gifts for foodies
For many, the festive period centres largely around eating and drinking. Whether that's entertaining or simply using the season as a reason to get creative in the kitchen. If that sounds like one of your friends of family members, a food-based gift could be spot on. However, it doesn't necessarily have to be edible or drinkable. Think outside the (chocolate) box and buy gin lovers new glasses, or gourmands niche tools to cook with. Know they have a cutlery drawer full of mismatched knives and forks? How about some thoughtfully chosen cutlery?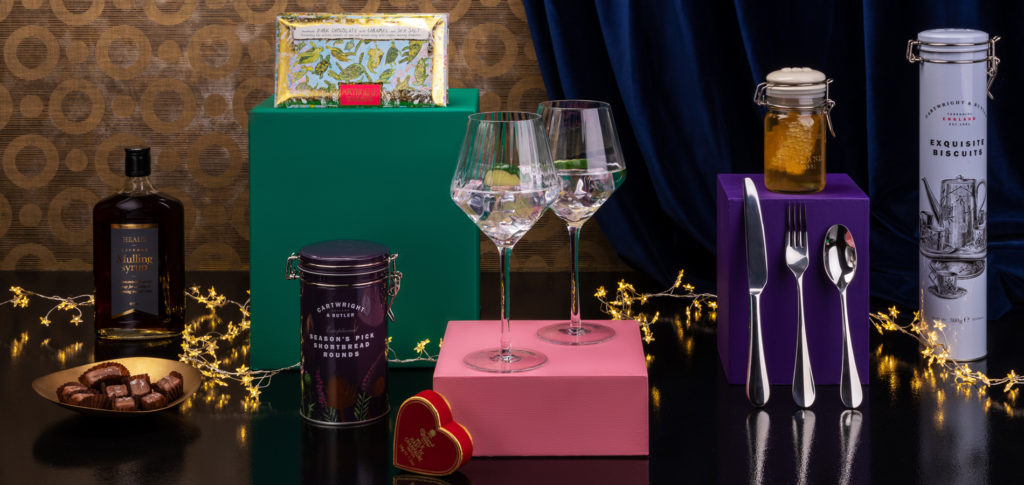 If they're sweet toothed, the choices are as good as endless. However, we recommend choosing premium edibles like Cartwright & Butler shortbread or some Daylesford honey. For the more savoury among them, how about a hamper of exciting culinary ingredients?
Shop Christmas gifts for foodies

here

.
Christmas gifts for her
Christmas gifting is all about finding a present that your loved one didn't know they needed. When shopping for Christmas gifts for girlfriends, mothers or sisters, try to find something they wouldn't normally buy themselves. For example, those premium chocolates she only buys on special occasions. Or, comfortable slippers a couple of price points above what they may normally spend.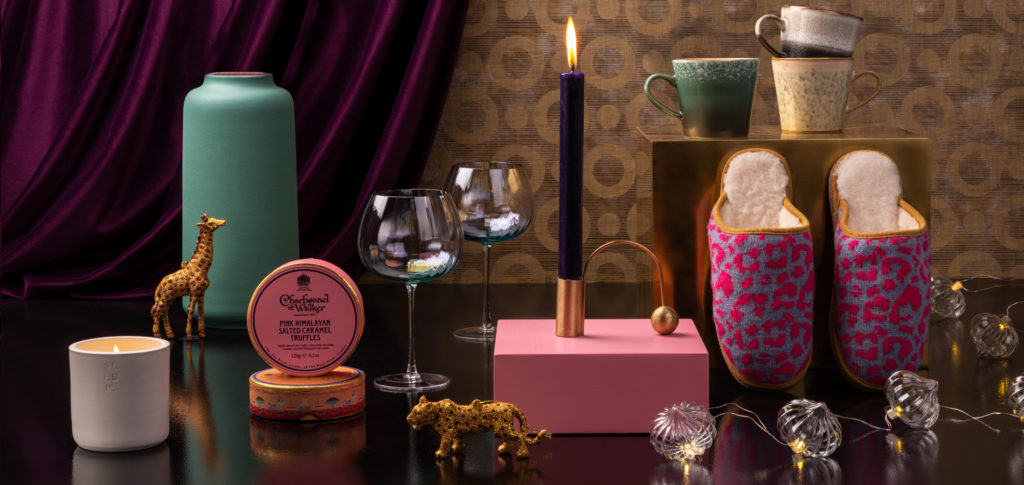 Home accessories can also prove a good Christmas gift for girlfriends or mothers. We love the ferm LIVING candleholder in our Christmas gift guide because its subtle design looks great in most homes. Complete the gift with an elegant candlestick so she can light it as soon as the gift wrap comes off.
Shop Christmas gifts for her

here

.
Christmas gift guide for him
Shopping for gents can be tricky. Luckily, at this time of year new product releases and plenty of Christmas gift guides make your job a lot easier.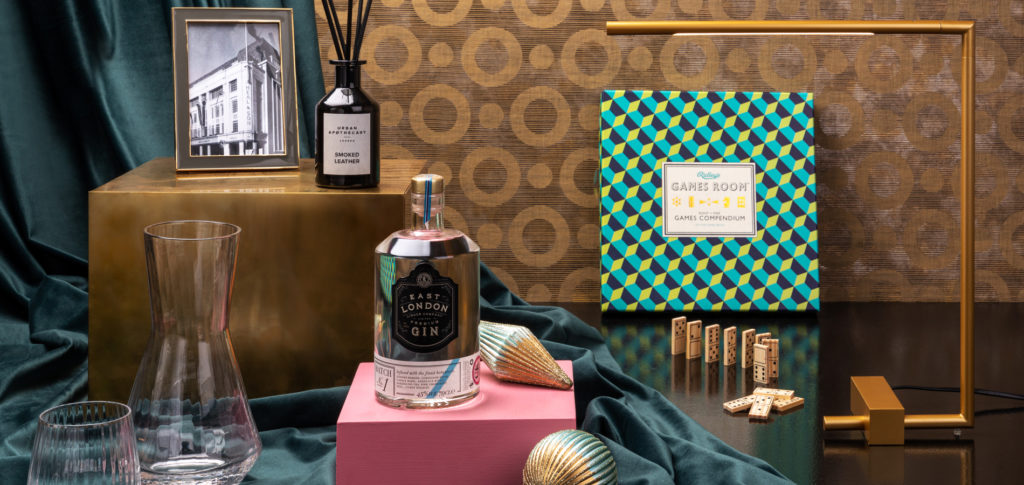 Always consider their interests and, if possible, try to anticipate what they'll need or want in the coming months. For example, an angular desk lamp for his home office. Or perhaps he enjoys a good tipple. In that case, a bottle of his favourite gin or whisky is a great gift. Similarly, a new decanter to serve his drink from could be the gift he didn't know he was after.
Shop Christmas gifts for him

here

.
Gifts for hosts
Whether you're searching for a gift to thank your host, or simply have a friend who loves entertaining, there are plenty of present options. As always, a bottle of their favourite spirit never goes amiss. Or, you could introduce them to a spirit or drink they wouldn't normally choose. Gifts that enhance their entertaining experience always go down well – think decanters and premium champagne glasses.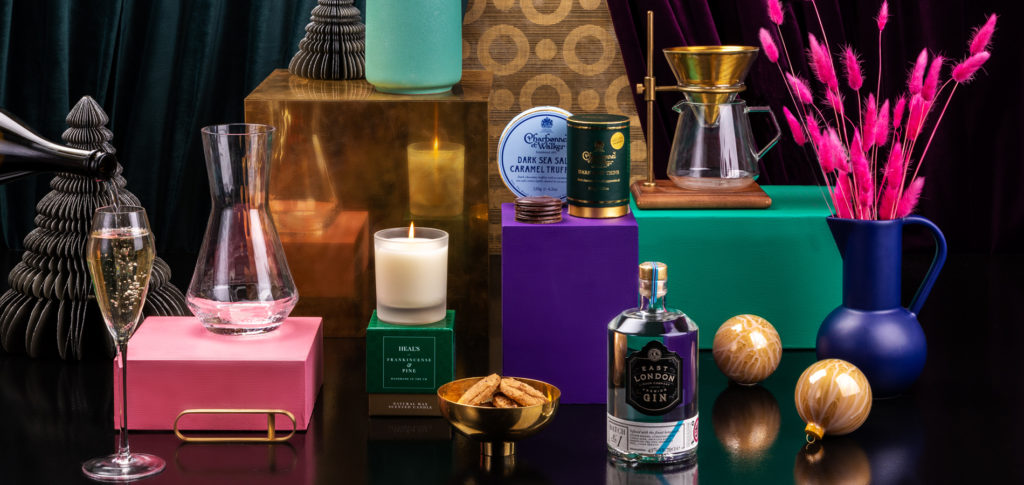 A festive scented candle is a good gift if you're presenting it early on in December. If it's something they'll be opening on Christmas day, avoid festive scents as they won't need it after Boxing Day.
Shop Christmas gifts for hosts

here

.
Stocking Fillers
A Christmas gift guide wouldn't be complete without some stocking fillers. Instead of tat that won't last longer that New Year's Day, we recommend opting for designs with more longevity. These stocking fillers are perfect for adults. Think tricky brain teasers, fancy choccies and their new favourite mug. For a real treat, slip a bottle of gin into their stocking as well.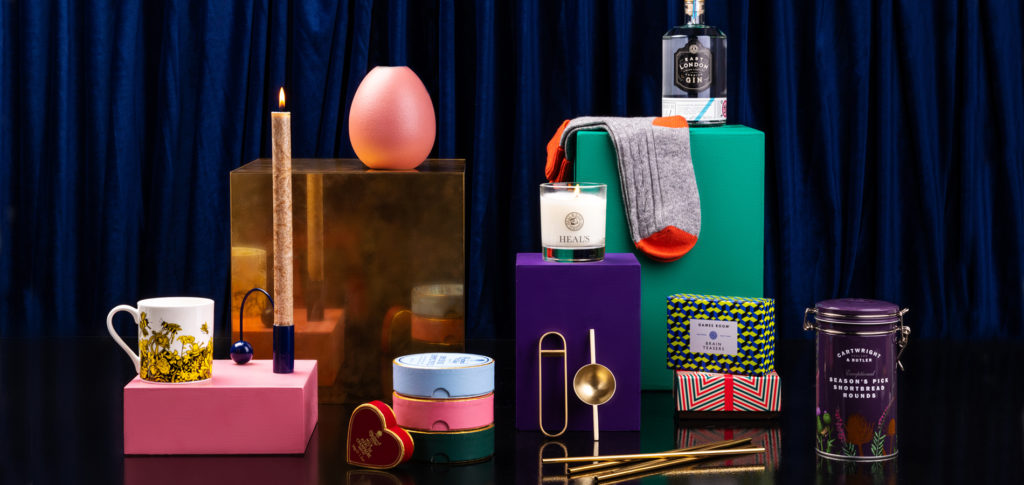 Whilst these gifts are all perfect for stocking fillers, they're also great gifts for secret Santa.
Shop Christmas stocking fillers

here

.
Techy Christmas gifts
For the tech lover in your life, it's nice to gift them something they haven't already got. We love the Koble Polestar Lamp because it charges compatible phones wirelessly whilst providing light for your bedside or desk.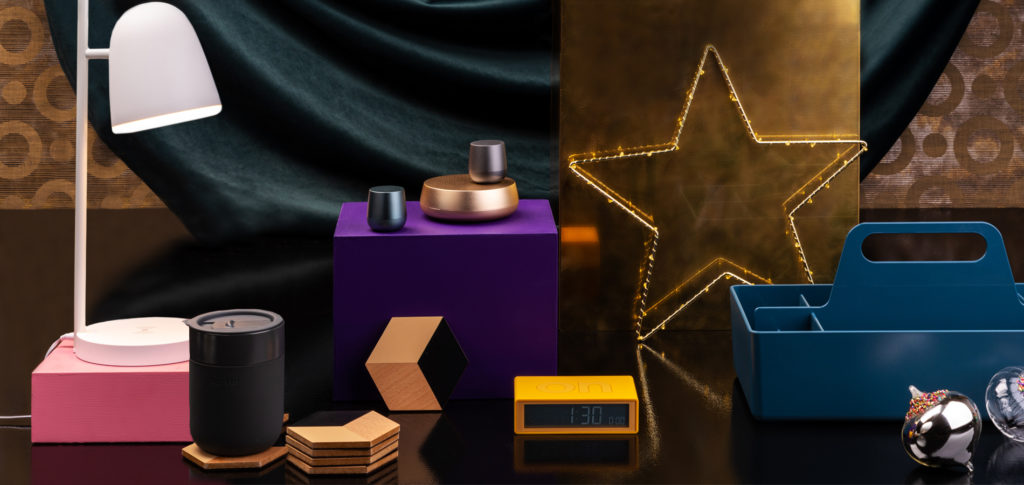 If you can't quite find a gift that they won't already have, then how about something to organise their gadgets? This Vitra Toolbox is a great choice, but you could also choose for something with more compartments.
Shop techy Christmas gifts

here

.
Gifts that show you care
Let's face it, 2020 has been an extraordinarily stressful year and no one knows what Christmas will look like yet. Unfortunately, the odds are that any celebrations won't be as large as normal.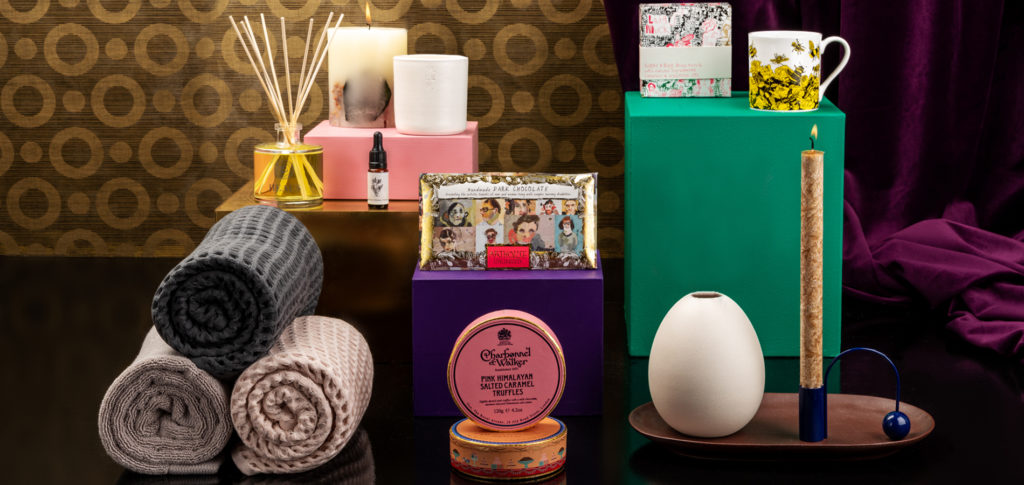 If you have loved ones and friends you'll no longer be seeing on the big day, why not treat them with a gift to show you care? Think pampering aromatherapy oils, some delicious chocolate or some accessories to make their home sparkle.
Shop Christmas gifts

here

.