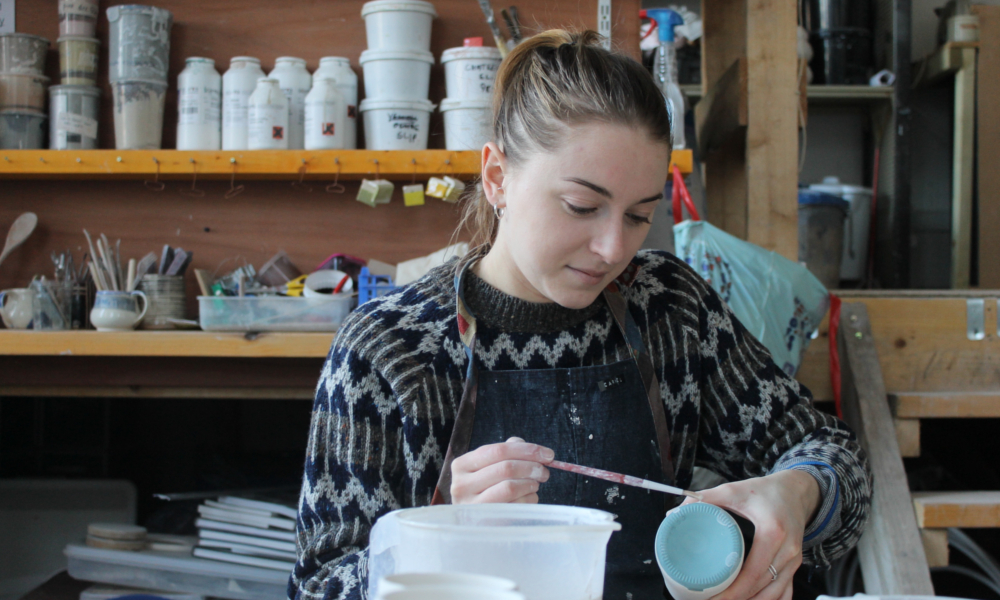 In anticipation of her upcoming demo in-store, we get a master class in pot making from modern ceramicists CSWA_.
Edinburgh based CSWA_ was set up by Carmel Wilkinson-Ayre in 2015 shortly after graduating from university. From fashion to photography, an eclectic range of influences inform the palette used to create her range of minimally styled pots, which are currently on show at the Heal's Modern Craft Market.
To see the step by step process behind these unique collectables, we took a trip up to Carmel's studio to have a nosey around.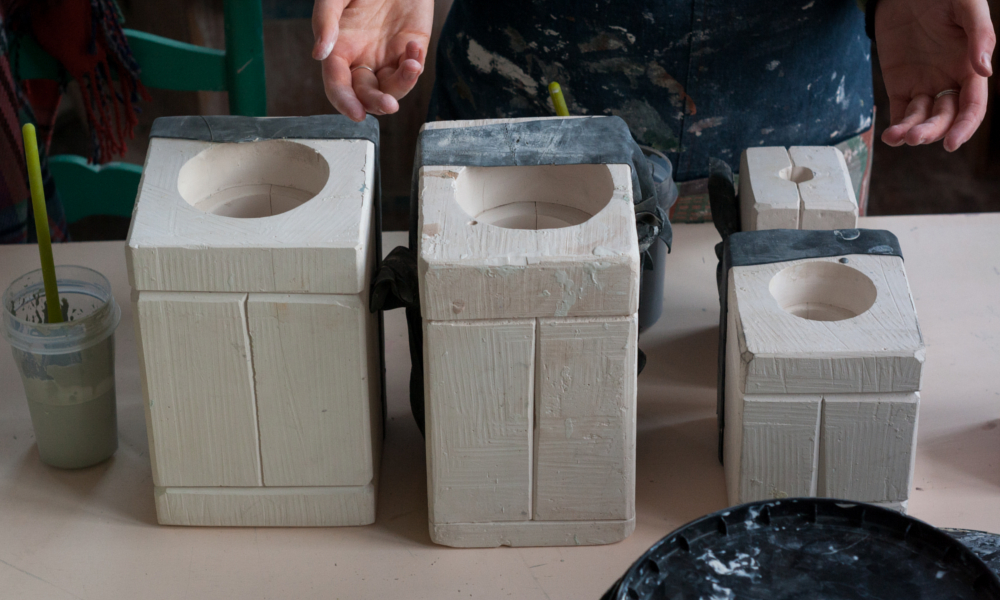 "This is a selection of the moulds I use to make my large tumblers and espresso cups.
Each mould consists of four components that have been sculpted by hand to ensure sure that the slip cast designs retain a made not manufactured quality."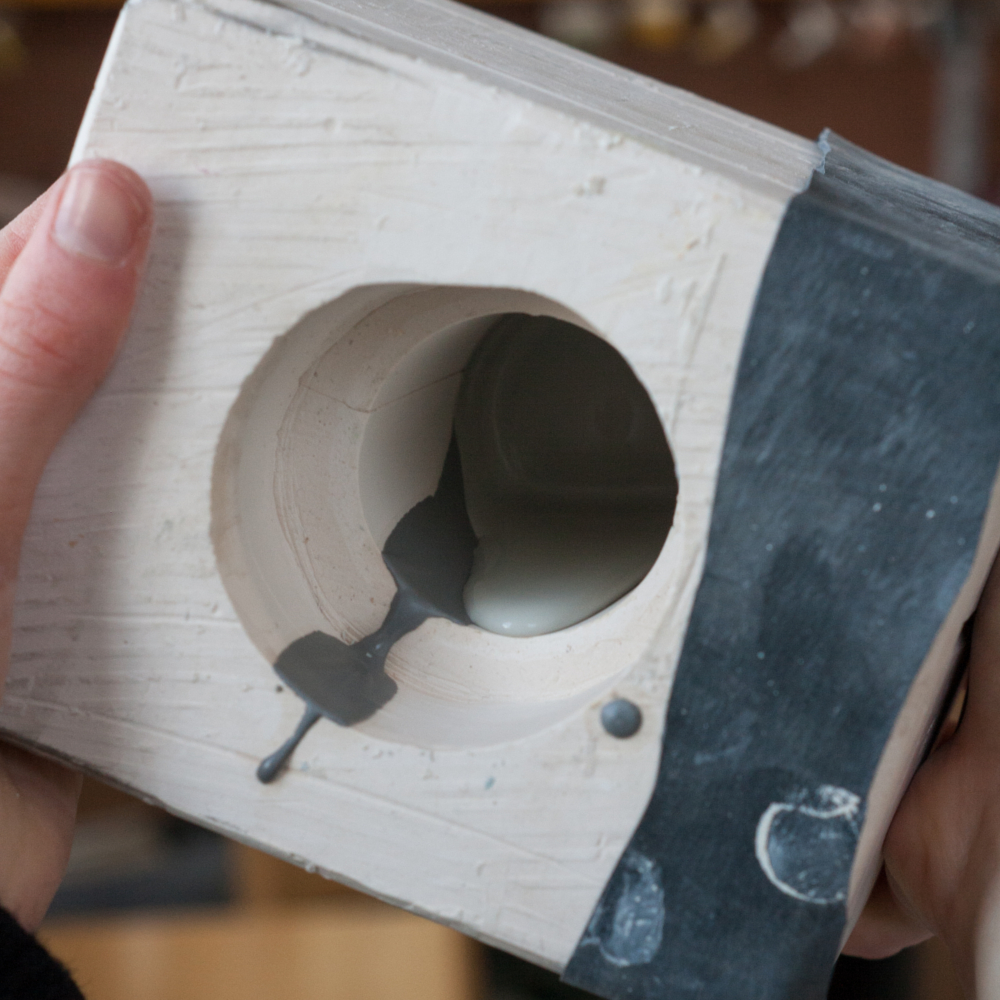 "Manipulating the coloured porcelain slips inside the mould creates the expressive and playful marks that are an important part of my aesthetic and approach.
Working with slip casts in this way demonstrates the fluid, primal nature of the design and the key fact that no two designs ever look the same.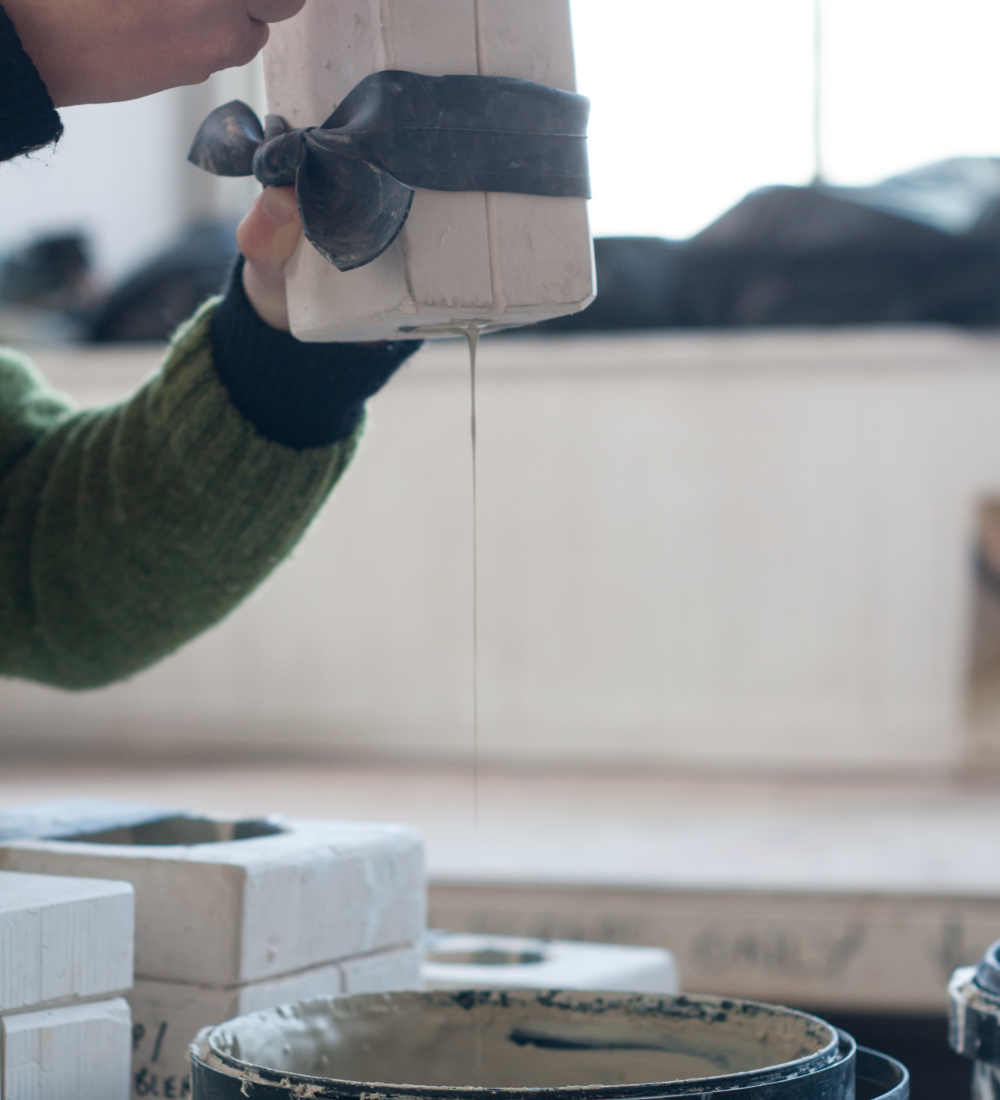 "Next up we have to pour the excess slip out of the mould. My technique is slow and steady to ensure each piece has an even, distributed finish."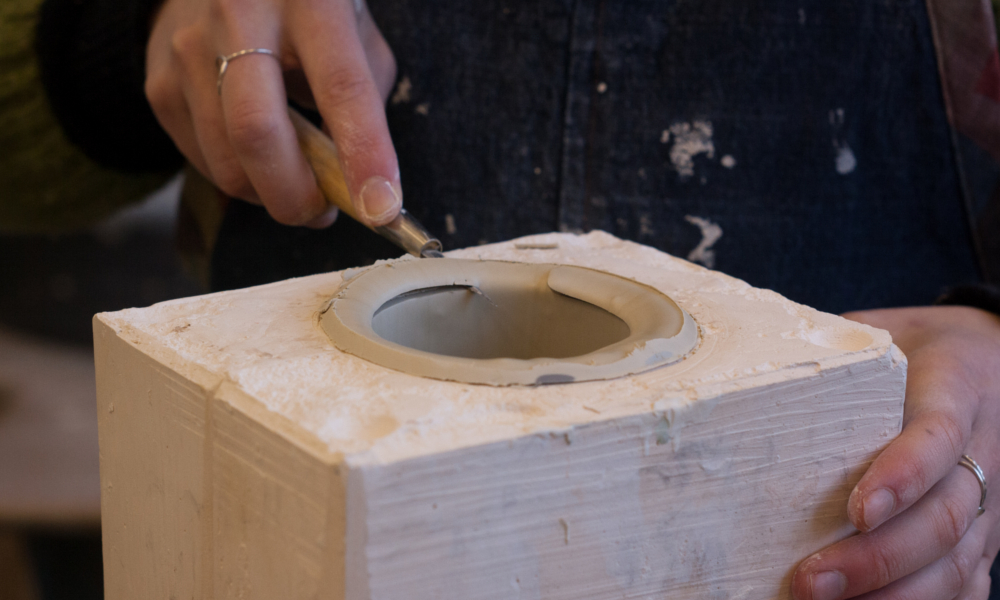 "Trimming off the excess clay on the tumbler lip is where my favourite tools come into play!
They say a craftsman should never blame their tools, but I believe my neatest work can only be completed with my preferred potter's knife."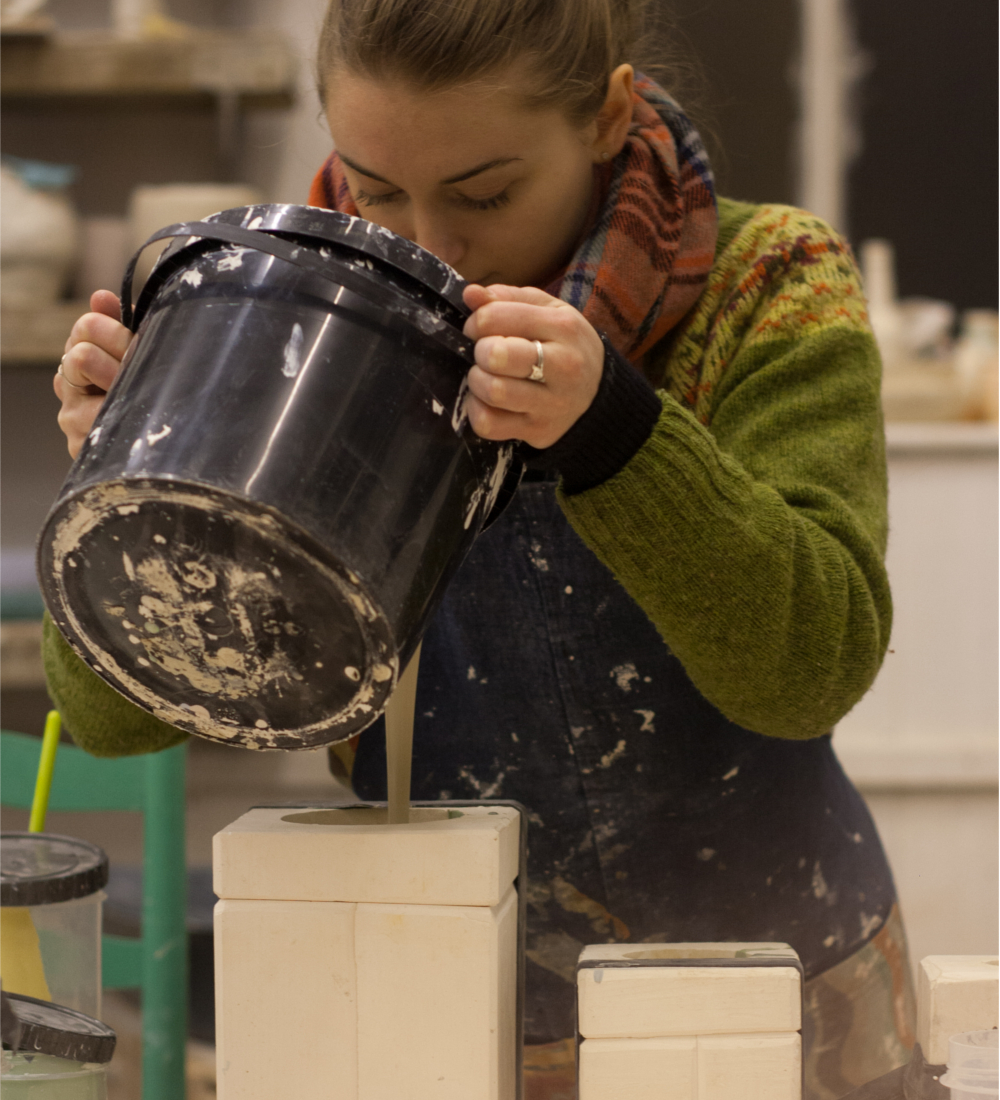 "Back to pouring again. Once the coloured clay has been poured, the mould is filled with white porcelain and timed to create a clay skin.
When the porcelain is removed, this skin becomes the structure and foundation for the tumblers."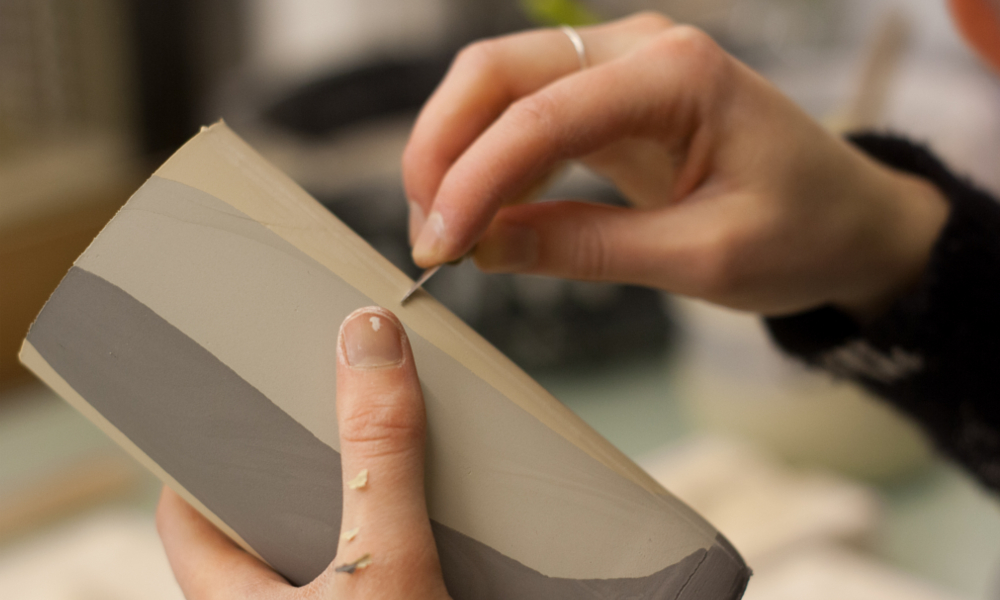 "After refined timing and drying, the porcelain tumbler is ready to be released from its mould. Deconstructing the four parts is a bit like a jigsaw, and requires some patience before the cup can finally be seen.
This is a CSWA_ tumbler and espresso cup before bisque firing, the final glazing helping to complete the process."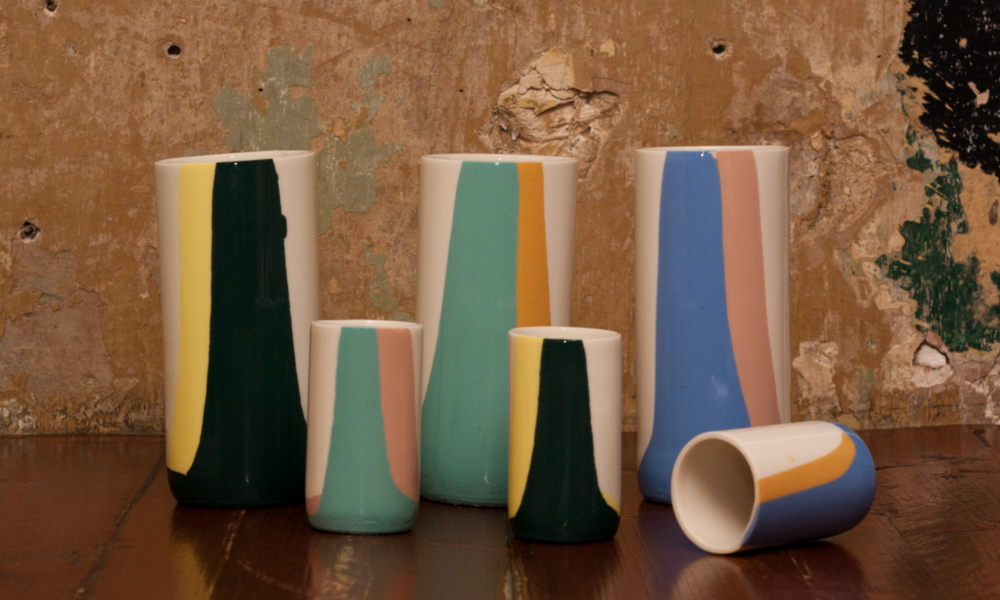 Here's some we made earlier: don't forget you can see CSWA_ ceramics at the Heal's Modern Craft Market or shop the collection as part of our Collectables range in-store.