Pioneering British designer, restauranteur and writer Sir Terence Orby Conran sadly passed away today, aged 88, at his Berkshire home, Barton Court. 
Sir Terence was integral to the history of Heal's. His influence on our brand and its successes are undeniable and we have him to thank for the Heal's you see before you today. In this blog, we pay tribute to the iconic designer's life and career. 
A Life in Design
Sir Terence Conran initially began his career studying textiles and materials London's Central School of Art and Design. It was here that Sir Terence explored the ethos of the Bauhaus and the Arts & Crafts movement. This helped inform his belief that "good design should be available to the whole community, not just to a few". Conran found his first role working in a furniture workshop alongside the sculptor Eduardo Paolozzi. Through Paolozzi, Conran was introduced to the fringes of the Independent Group. The Independent Group was full of avant-garde artists and designers who helped bring Pop Art to Britain.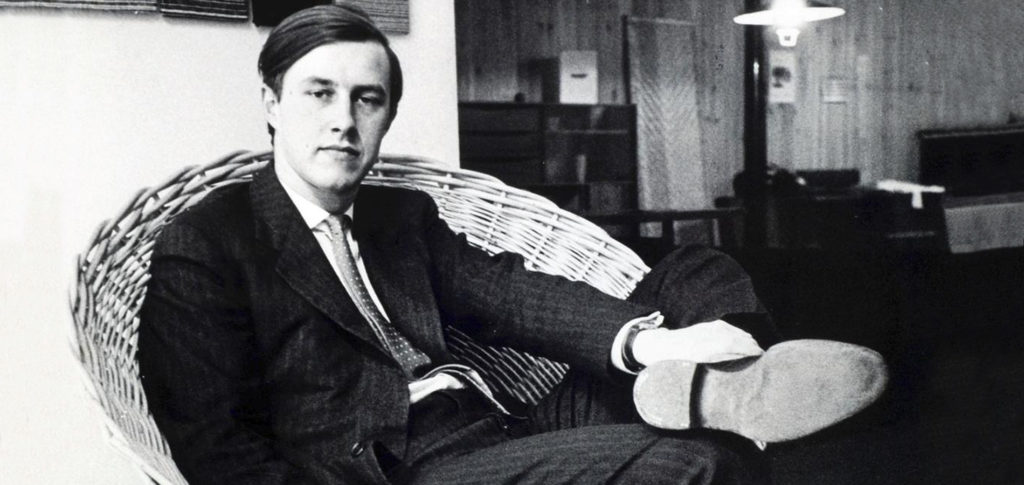 Later, having left his course at Central, Conran began working for architect Dennis Lennon. On regular trips to France he became inspired by the simple food and rustic living typical of the country. He decided to introduce this appealing, relaxed lifestyle to post-war Britain. So, in 1953 he opened The Soup Kitchen on the Strand. Conran's first restaurant sold 'exotic' foods like baguettes, French cheeses and espressos, revolutionising a city that was still living on rations. Over the next six years he founded numerous companies, including Orrery French restaurant, Conran Fabrics and Conran Design Group.
Just years later, in 1964, he founded the first Habitat store in Chelsea. In true 1960s fashion, the retail team wore uniforms designed by Mary Quant and Vidal Sassoon styled their hair. With shelves stocked full of French cookware and home accessories, Habitat made European living accessible to young Londoners. Most importantly, Habitat's fresh colour palette and modernist shapes showed post-war Britain that glamorous design was possible.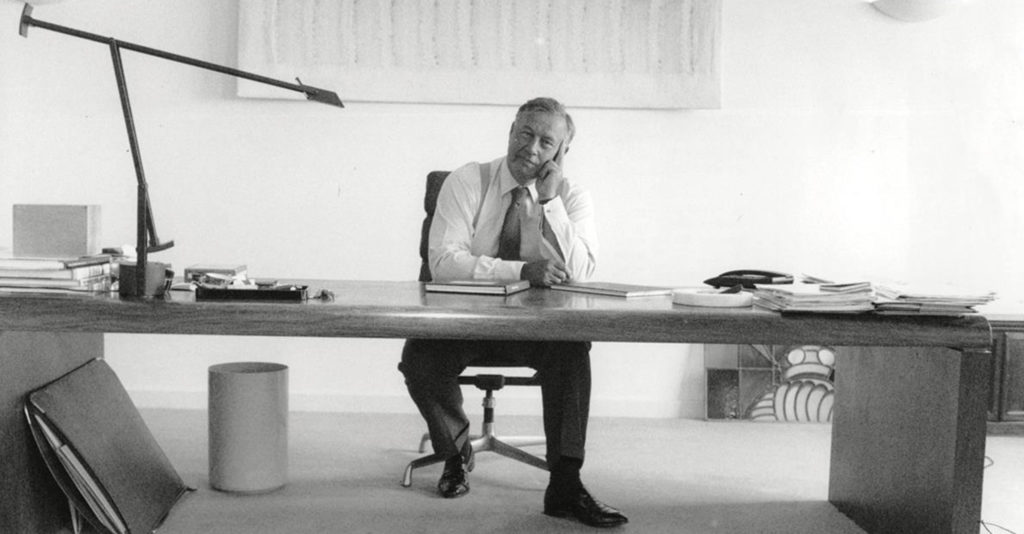 Just under ten years later, Sir Terence founded The Conran Shop. The eponymously named design house opened in Habitat's original Fulham site, cementing the regeneration of the Brompton Cross Quarter. In 1983, the same year he received his knighthood, Sir Terence joined the Heal's team to revolutionise the design house. Shortly afterwards, Sir Terence was instrumental in founding London's Design Museum. It soon became home to iconic designs from all walks of life. It prospered at its Shad Thames home until 2016 when Conran spearheaded the redesign of a larger Design Museum in South Kensington.
His desire to create designs that "grow old gracefully, slip seamlessly into people's lives and give them years of pleasure" is realised through countless furniture and homeware collections. His designs have been loved by thousands across the globe, including Pablo Picasso. It's said that Picasso spotted one of Sir Terence's chair designs in the home of a friend and ordered two. Having accepted payment in cash for the designs, Conran always regretted not asking for a sketch or two instead.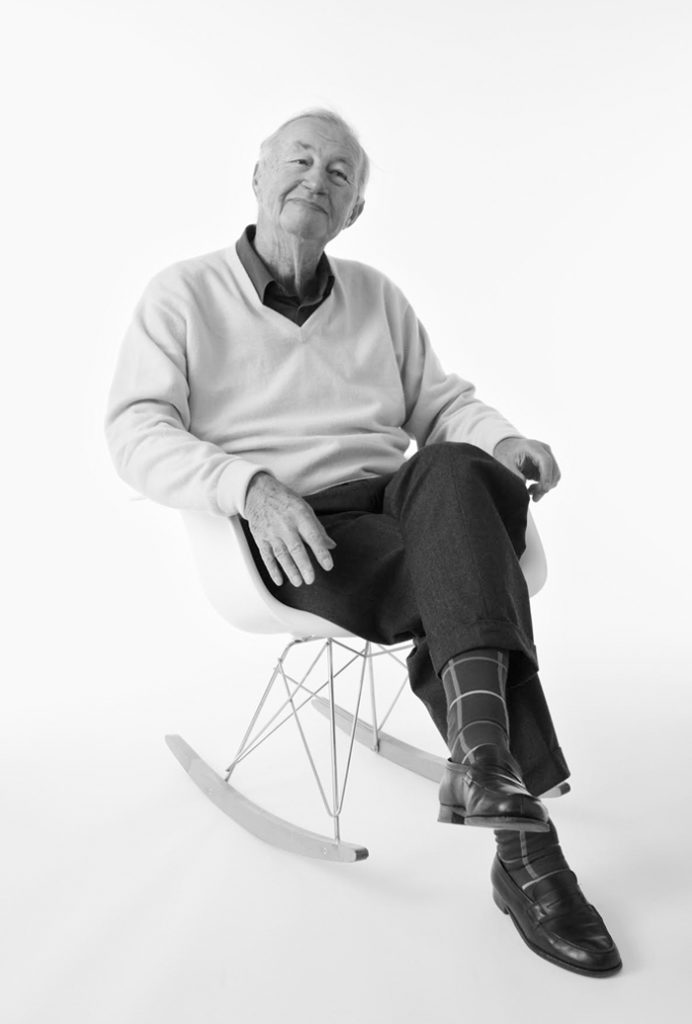 With children and grandchildren following his footsteps into the design world, buildings bearing his artistic signature scattered across the globe and iconic designs sitting pride of place in our homes, Sir Terence truly had reason to be proud of the legacy he created. 
Sir Terence Conran and Heal's 
By 1983, Heal's had lost direction and found itself in a difficult financial position. As an industry leader, it's no wonder that the Heal's family approached Sir Terence to revitalise the company and continue its legacy. Conran embraced the opportunity and led Heal's into a new era of design. He transformed the Tottenham Court Road showroom into the building we know and love today.  
When the store relaunched in 1985 it was to widespread fanfare. Sir Terence had embraced the building's traditional style whilst making room for offices, photographic studios as well as a production department. The building also included a Habitat store, making Tottenham Court Road an unrivalled design destination.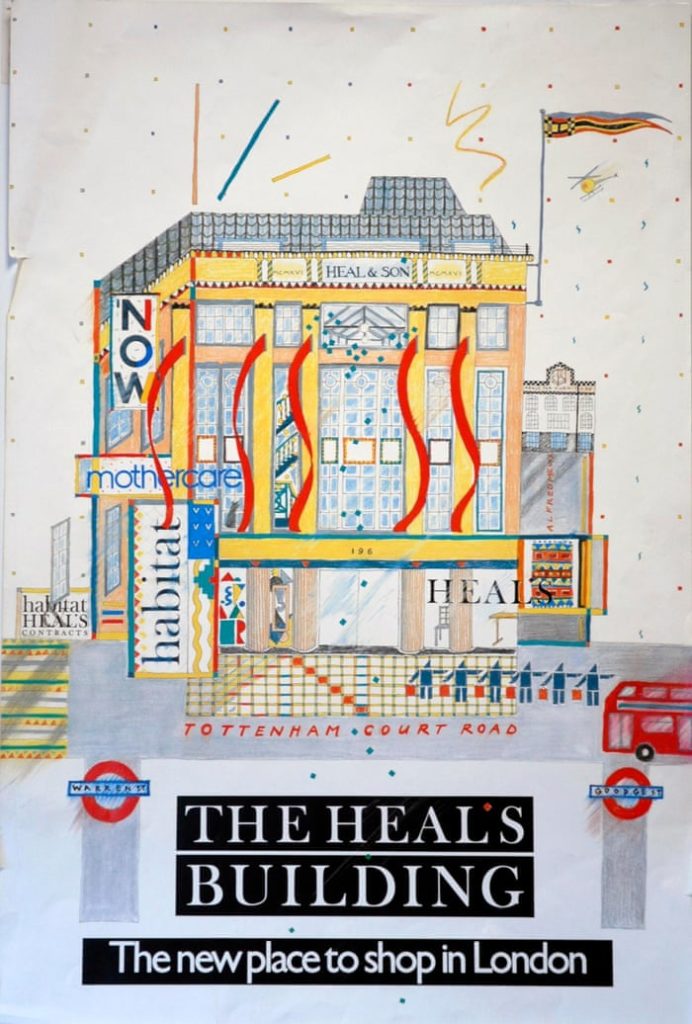 For further reading on Sir Terence Conran, we recommend My Life in Design.