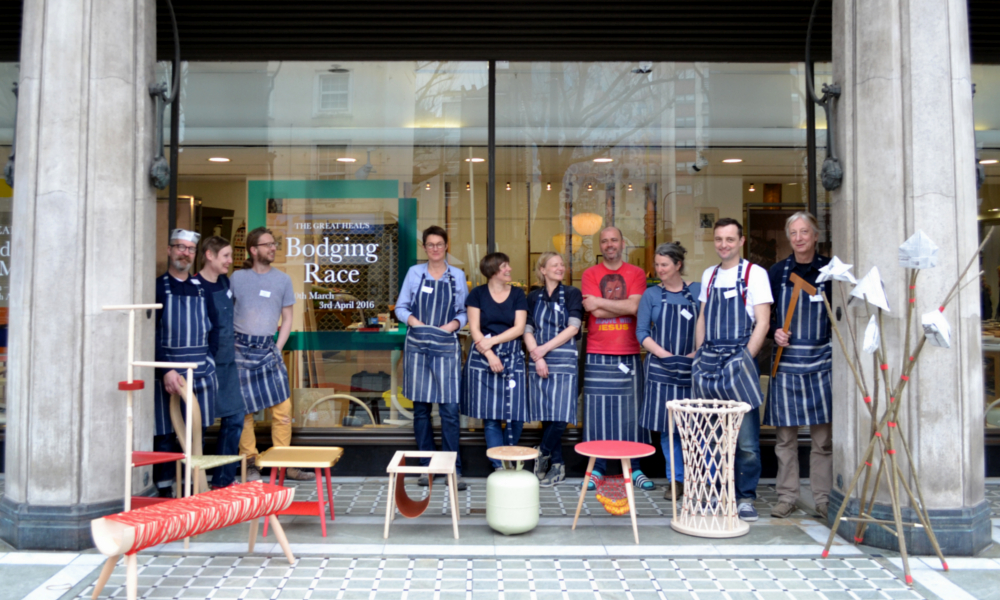 The #GreatBodgingRace may be over, but now it's time for you to decide which is your favourite design.
Having produced an array of creative and crafty furniture designs, we the asked to Bodgers to whittle down their selection to just one piece for you to choose. Once you've chosen you're favourite from the images below, simply submit your entry using the following form.
As an added incentive, each vote will be automatically entered into our prize draw to win £100 in Heal's gift vouchers!
Tray Table

 by Chris Eckersley
"I visited the Kaymet workshop last year as I have always been a fan of their classic trays. It seemed to me that it would be a good idea to bodge a simple table to fit exactly the recess under a tray making lift-off tray-table. Kaymet made up some square trays for me and this is the result. This could become a range of different sized trays in various finishes on tables of differing heights."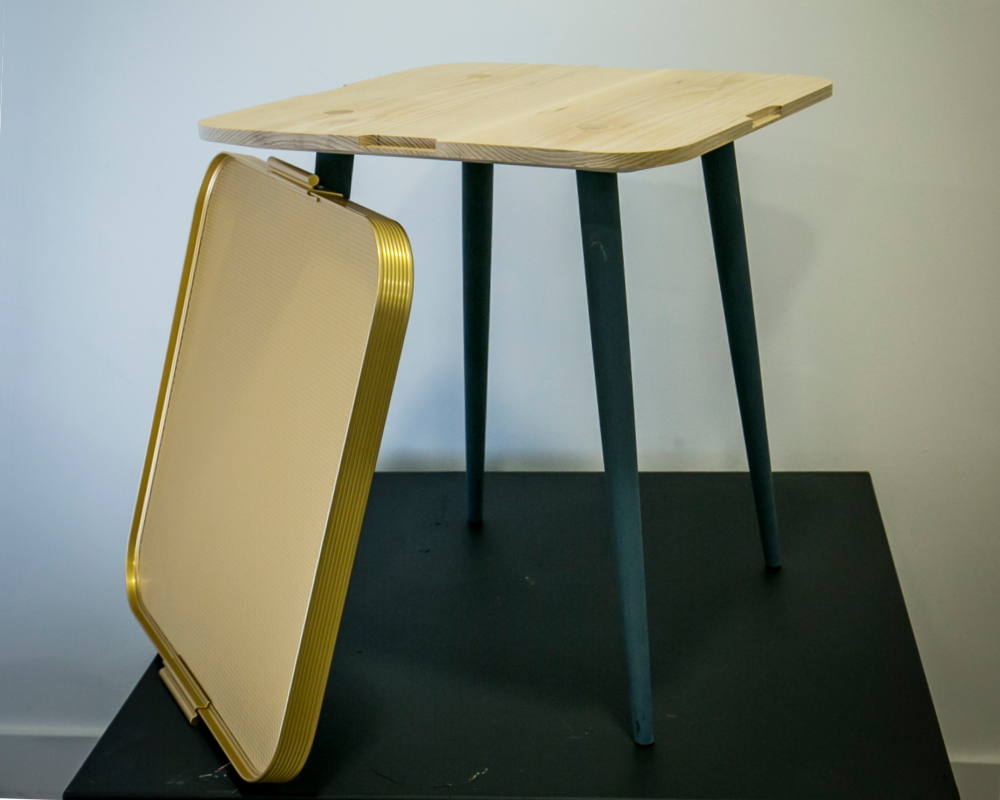 Rack Table

by Gitta Gschwendtner
"I was inspired by the restriction of materials available on site and came up with this little magazine rack as I wanted to use the Bonners leather working skills. One edge of the frame is slightly wider to give you a space to rest your cup."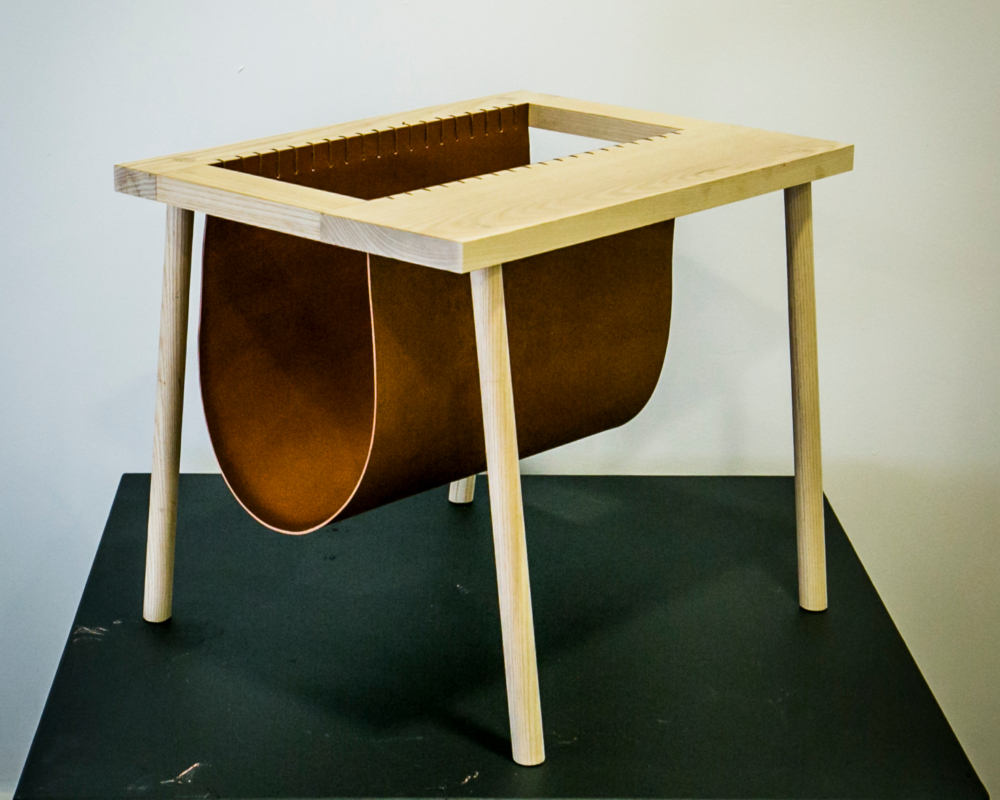 Owl Cabinet

by Sarah Kay
"I wanted to revisit the 1920s classic Heal's piece, which I've always loved. For the purpose of the Bodge I restricted the size, which I imagined could be wall hung, the idea is clearly adaptable to different formats though."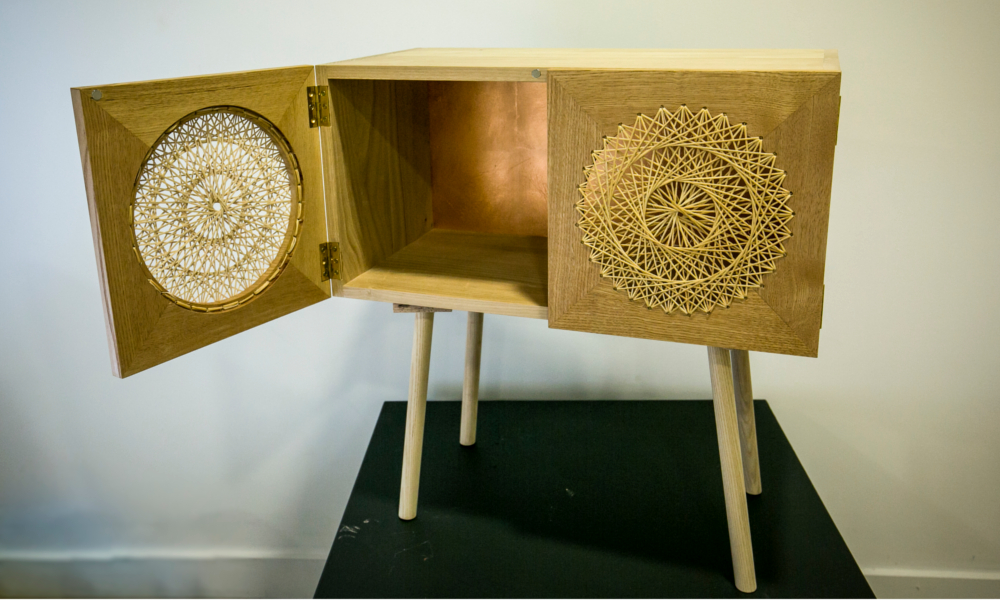 Bound Bungee Bench

by William Warren
"This piece was completely unplanned and is the result of responding to the materials and processes brought together at the Heal's Bodge. It's a low bench with 'storage' below the bungee seat."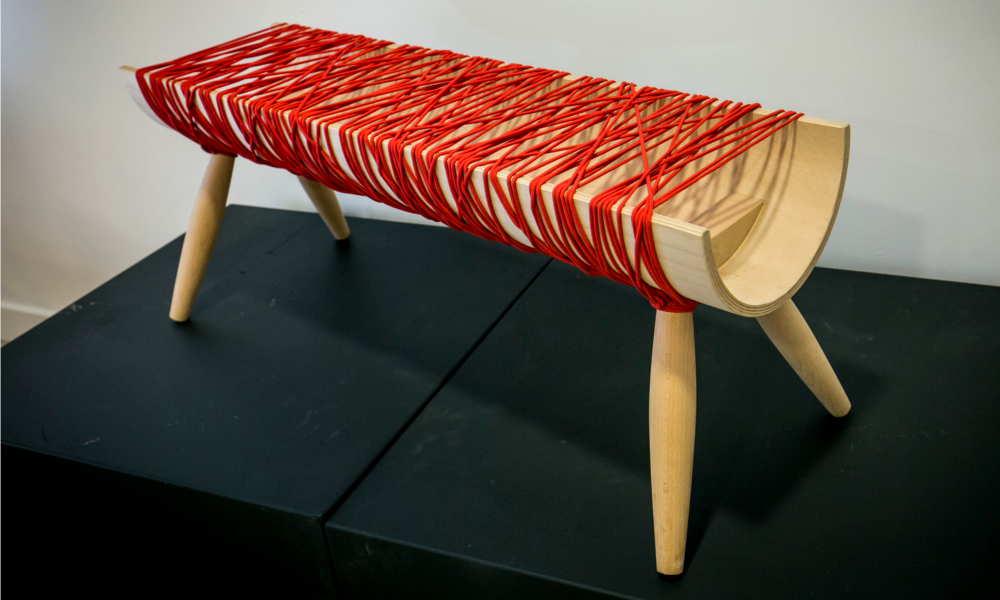 Glaswedgian

by Carl Clerkin
"I dunno. Jon Harrison says "It plays with perceptions of planes and orientation" but he would, wouldn't he?"
Be sure to check last year's winning entry, the Ease Chair by Gareth Neal, which is available to buy in store and online. Discover some of our other contemporary furniture at Heal's today.