Black is undoubtedly one of the most versatile colours around, meaning it goes with almost anything. So, when it comes to black sofa living room ideas, it comes as no shock that there's plenty of choice. To help you decide, we've compiled five of our favourite black sofa ideas. Each one is styled creatively and can be adapted to suit your home.
Go big or go home
Painting a room in a dark blue, brown or black hue is a statement in itself. When paired with a black floor, black leather sofa and dark accessories, it's bound to make a splash. Brass and glass accents throughout enhance this living room's luxury feel and make it a great place to unwind. The key thing about these black sofa living room ideas is that the rooms are often flooded with light. That doesn't mean to say this look wouldn't work in a darker room. Just make sure you choose the right lighting to make sure it doesn't feel gloomy.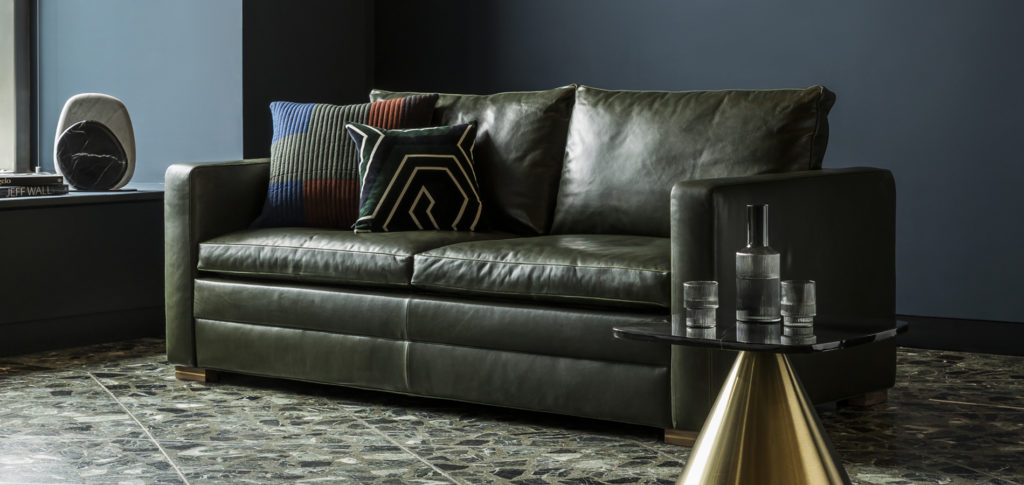 Mid-century black sofa living room ideas
When it comes to mid-century design, our mind normally turns to tan leather. However, a black sofa can offer an equally refined look with added versatility. Our Hepburn Sofa in this shot embodies mid-century design. The addition of dark wooden legs ties it in with the rest of the room and adds to the mid-century feel. It's also the perfect canvas for adding colour. Like in this shot, we recommend keeping the colours tonal and muted so as not to look cheap. Plus, note how the grey concrete floors lift the room and ensure it doesn't look to dark.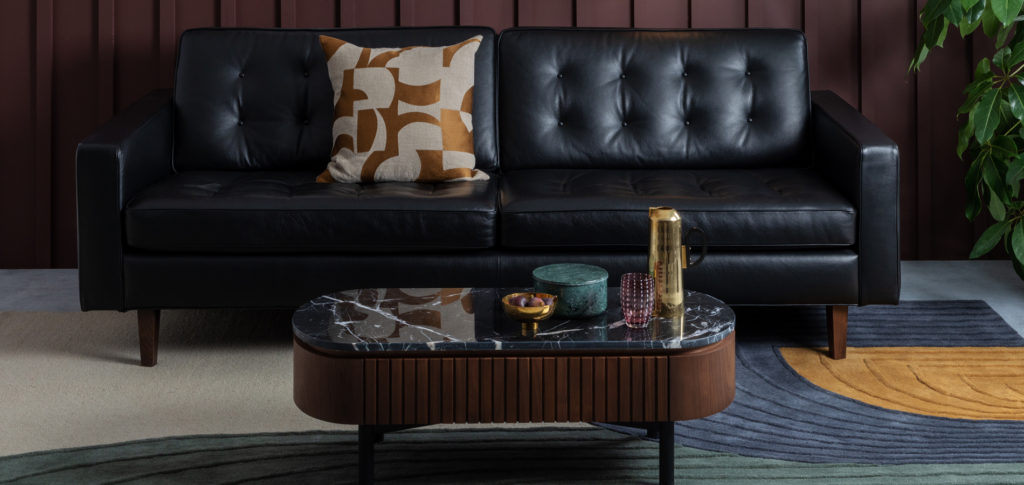 Lap of luxury
The Eton Sofa with velvet upholstery is one of our favourite black sofa living room ideas. Undoubtedly glamorous and perfect for formal living spaces, a black velvet sofa is a refined choice. Paired with the light wood herringbone floors and natural light streaming through the window, this look puts a modern edge on tradition. Opt for brushed brass accents throughout the room for an added touch of opulence.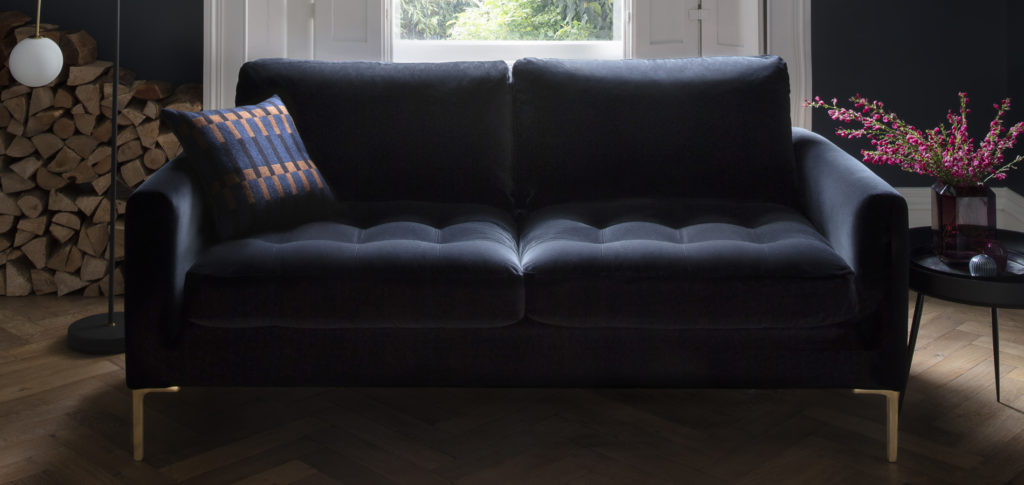 Keep it light
A black sofa can be quite a bold addition to a living room. So, unless you're after a darker vibe for your space, balance it out with some lighter shades. Think cream cushions, light wood floors and neutral carpets. Similarly, an off-white wall is a great choice if you want to brighten up the space. However, we recommend avoiding bright white colours as this may make it look a bit monochrome. The addition of a carefully positioned plant alongside the Torino Sofa in this shot also helps to lift the space.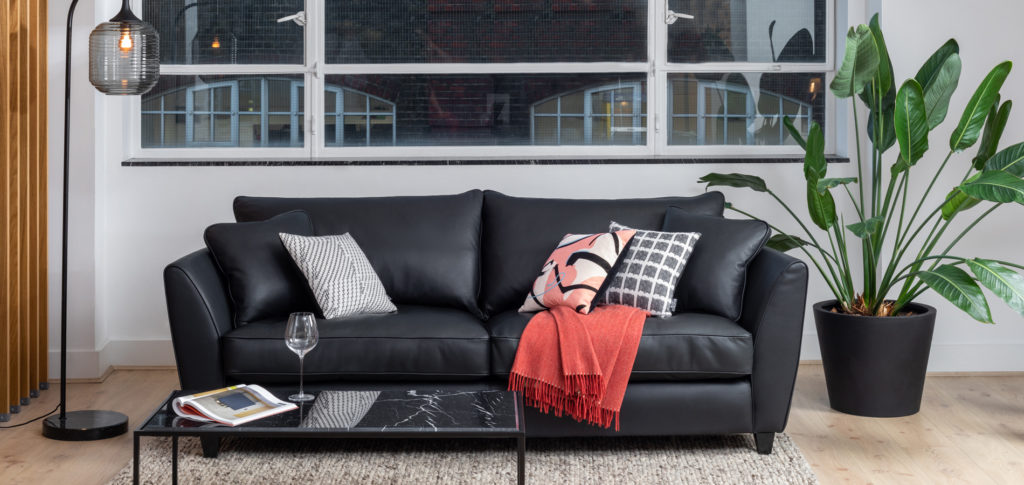 Industrial black sofa living room ideas
If you're after an industrial look for your home but don't want to compromise on comfort, we recommend our Matera Sofa. Like our other black sofa living room ideas, this sofa is very versatile and would work in many different homes. We love it in this shot with the whitewashed brick walls Crittall doors and plum-hued accents.