If you're looking for a sofa that will stand the test of time, then a modular sofa could be one of the best choices. Modular sofas are super flexible. You can tailor them to suit your space and rearrange or extend them if you fancy a change. So, if you invest in a sofa now and move to a larger space in a few years, you can expand your sofa easily. Simply add another modular sofa section to your current configuration. Or, if you'd like to adjust the sofa's style, you could add another section to transform it into a modular corner sofa. The long and short of it is… a modular sofa offers endless possibilities for your current needs and in the future. We've handpicked three of the best modular sofas in our own collection. Discover them here.
Togo Modular Sofa by Ligne Roset
This classic Ligne Roset modular sofa was designed over forty years ago by Michel Ducaroy. But that isn't to say the Togo Sofa is outdated. Quite the opposite in fact. This classic sofa is a fan favourite among design enthusiasts and isn't likely to go out of style. The timeless sofa was created with afternoon naps and relaxing evenings in mind. Its striking silhouette is instantly recognisable and designed to offer a truly comfortable sit. That means it's definitely earnt its place in our best modular sofas hall of fame.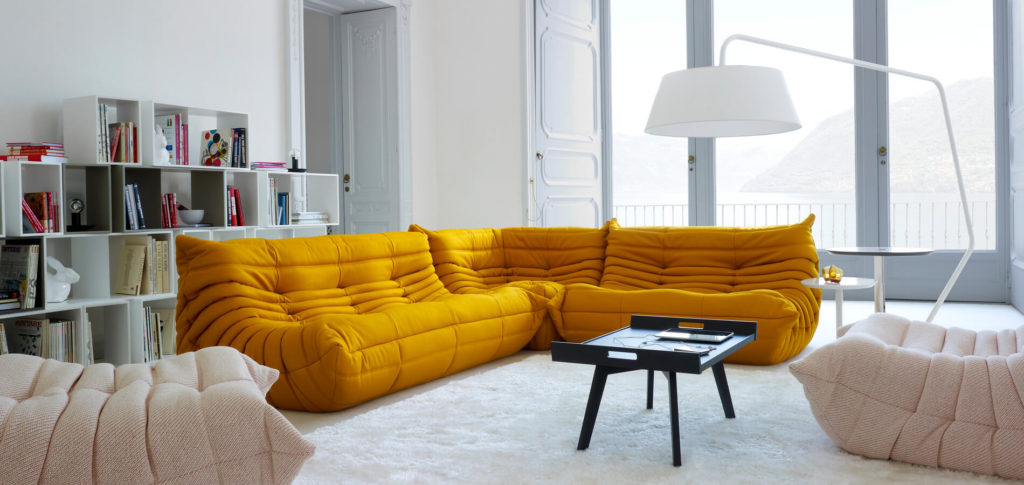 Beautifully inviting and a stunning statement piece for your living room, the Togo Sofa is easily configurable. Simply add another section to your Togo Sofa to extend it, transform it into a corner sofa or create a footrest. If you need to save space, simply remove a section from your existing sofa. That way you'll have a small modular sofa and a separate section you can use as an armchair.
Lilli Modular Sofa exclusively at Heal's
Says Who created the Lilli Sofa exclusively for Heal's. The modern modular sofa offers an elegant, versatile and innovative sofa solution for the modern home. It features a rounded silhouette with gentle curves and pull-in stitch detailing across the back. Elegant natural wood feet help to create the appearance of a floating sofa, perfect for modern homes.
This strikingly modern modular sofa will make a bold statement in any contemporary living space. However, that doesn't mean it won't work in more traditional spaces. In fact, the sofa's curved silhouette and comfortable sit makes it a perfect addition to classic rooms. Especially if you enjoy juxtaposing old and new styles.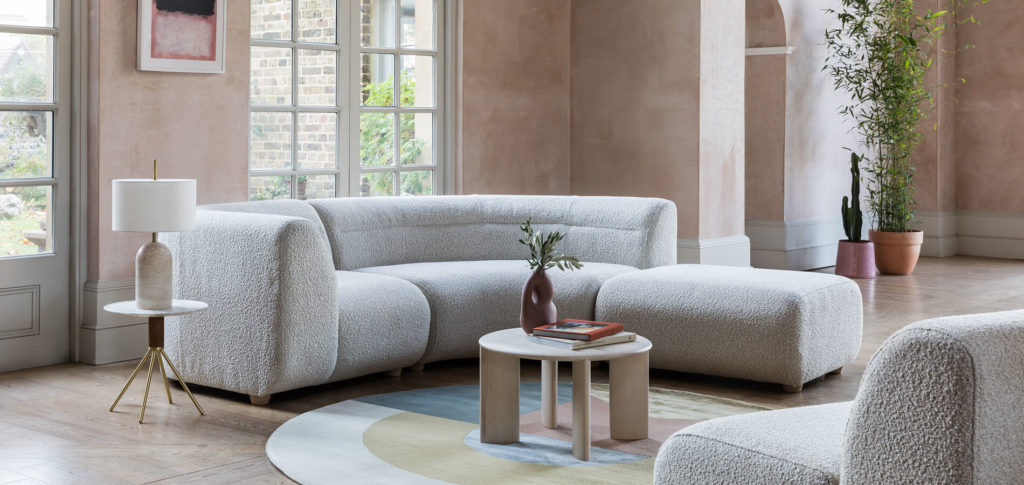 What makes Lilli one of our best modular sofas is its versatility. Designs like Lilli allow you to build your own modular sofa easily. Configure it to suit your space perfectly, with corner, armrest and footstool sections on offer. That means you can create everything from a sweeping corner sofa to a small two-seater modular sofa.
Shabby Modular Sofa by Timothy Oulton
The perfect fusion of classic heritage design and a modern aesthetic, the Shabby Sofa by Timothy Oulton is one of the best modular sofas in our collection. Also known as a true 'sloucher', Shabby's beautifully cushioned seating and buttery soft leather make it perfect for unwinding on after a long day. From entertaining friends to weekends spent in front of the TV, the hand-finished Shabby Modular Sofa is bound to make a big impression.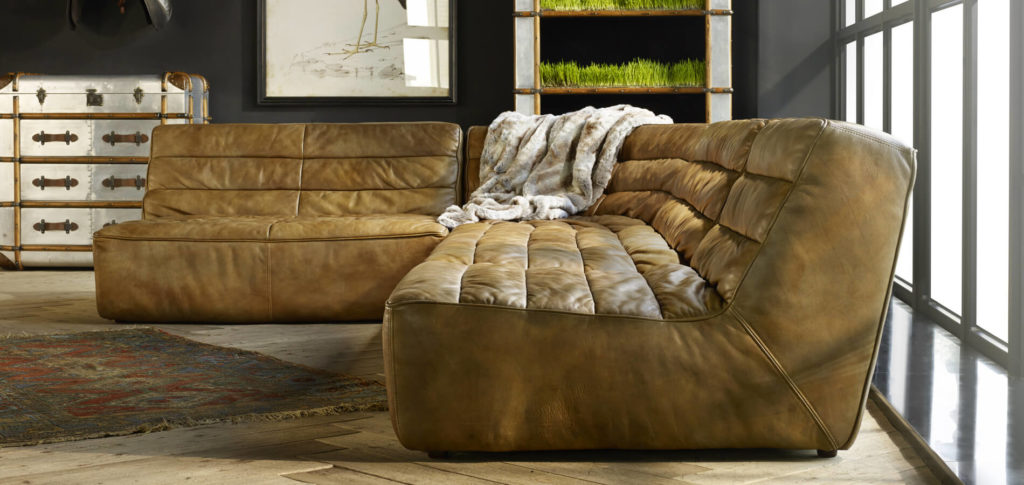 Why invest in a modular sofa?
As we've mentioned, one of the main benefits of a modular sofa is that they're completely configurable to your space. In fact, the best modular sofas are often even more customisable. You can choose the upholstery, leg style and shape – perfect for an affordable yet bespoke sofa.
For small spaces, modular sofas can be a really smart choice. That's because you can really configure them to make the most of your room. For flats on the top floor, they're also a great choice because they come apart so you can move each section individually.