Now, more than ever, a bedroom needs to be conducive to rest, relaxation and plenty of quality sleep. But chaos and clutter can thwart even the best-laid plans, from piles of paperwork to stacks of clothes and towers of shoes. Luckily, a good clear-out and clever storage can turn chaos into calm and help you carve out a sanctuary that helps you switch-off. Here's how.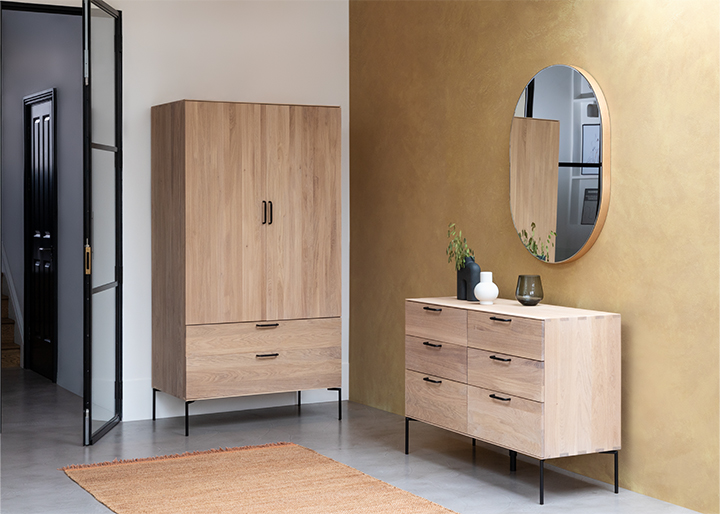 Decluttering a bedroom
First thing's first: a declutter to help you make the most of your space. In particular, small bedroom storage can only accommodate so much, so you can need to clean the decks before you start. Take stock of everything you have and ask yourself what you actually need or want. Start with your clothes and divide them into two piles: items you want to keep and those you want to donate (the general rule of thumb is the latter if you haven't worn something for a year). Do the same with everything else – shoes, toiletries, makeup – until you're only left with the things you want to keep and store. Next, sub-categorise each category to help you store items in a way that's intuitive for retrieving, grouping like-for-like (winter jumpers, for example, versus summer dresses). Think of this sorting as key to efficient storage – much like preparation is to painting.
Bedroom storage ideas
Now for the fun bit: sorting your storage. There are plenty of bedroom storage ideas, but we'd suggest starting with the basics.
Underbed storage
Underbed storage is one of the most obvious, albeit clever, ways of maximising redundant space. Boxes and baskets are perfect for stashing things out of the way (and out of sight) beneath the bed. But if you're in the market for a new bed, why not invest in a divan style that features built-in storage for smart two-in-one furniture? Function doesn't have to mean compromising on form, either, with designs that are as beautiful as they are practical. Our lift storage divan bed features concealed storage that's accessible via an easy-to-lift base, while the deep divan bed comprises optional storage drawers. Both avoid taking up valuable floor space by incorporating storage into their designs and can be teamed with a range of upholstered headboards for added style. Underbed storage is perfect for items you don't need often: bedding and pillows or seasonal clothes, for example.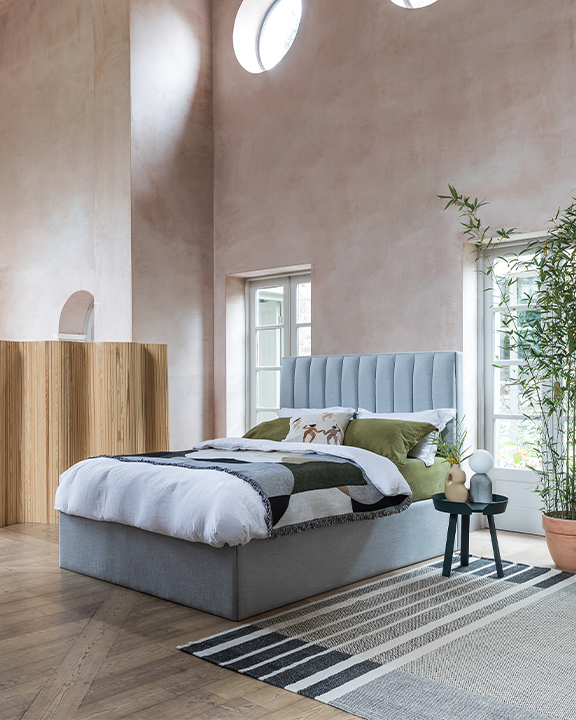 Chest of drawers
Next, you'll need a quality chest of drawers for storing things you use regularly, such as everyday clothes. Consider popular styles like Amira, Brunel and Lars containing individual drawers to separate sub-categorised clothing – consider putting your most-used items at the top and your least-used at the bottom for ease of access – with a finish to suit every taste and space. If you don't have built-in cabinetry, a new wardrobe can house hanging clothes for viewing your collection at-a-glance, whether models such as Artie, Morten or Shiro. Bedroom cupboard storage doesn't have to come in the form of traditional pieces, either. Hanging rails are a good solution for small or awkward spaces.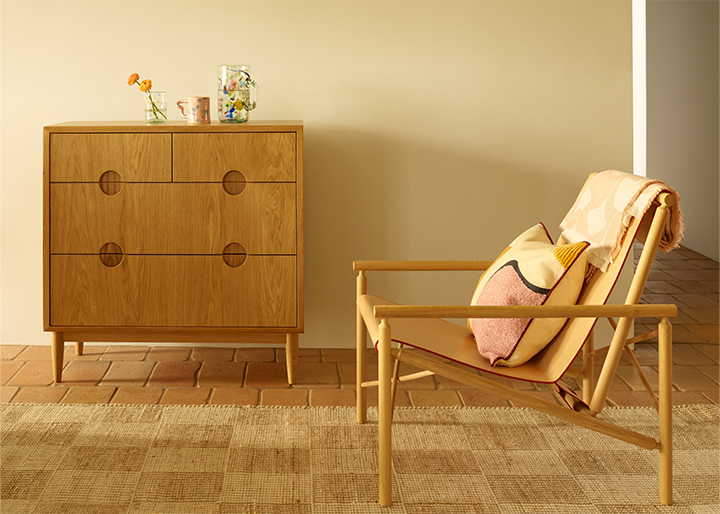 Bedroom tables as storage
With your clothes sorted, it's time to think about storage for your bedroom items, from sleep masks to books and reading glasses. Having a dedicated space for such essentials can help make your bedroom feel even more organised while providing a welcome accent either side of the bed. Made from a range of quality materials, from wood to metal and plastic, there's something for everyone in our collection of bedside tables. Those with drawers, like Artie or Verona, are best for concealing items when you don't need them. Generally, keep the surface free of clutter with no more than three carefully-curated items at any one time, such as a lamp, objet d'art and candle. A collector of jewellery or makeup fanatic? You may want to invest in a dressing table – making quite the comeback in modern spins on the classic concept – in sleek designs like Teramo by Ercol and Pala by Case. Display what you want and conceal what you don't.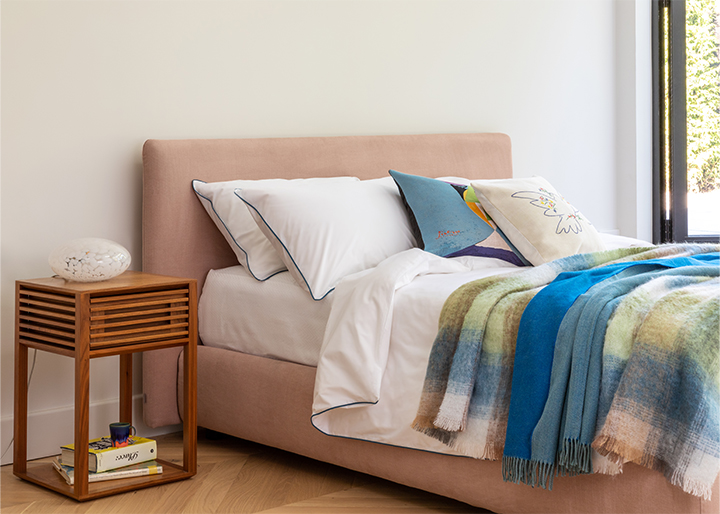 Utilise shelving
But it's not just about furniture. Shelving can be your best friend when it comes to storage. Units such as Agnes and Ballatta make for brilliant bedroom wall storage that maximise the height of your room; while the modular Lars units can be hung on the wall or stacked on the floor according to the needs of your storage or space.