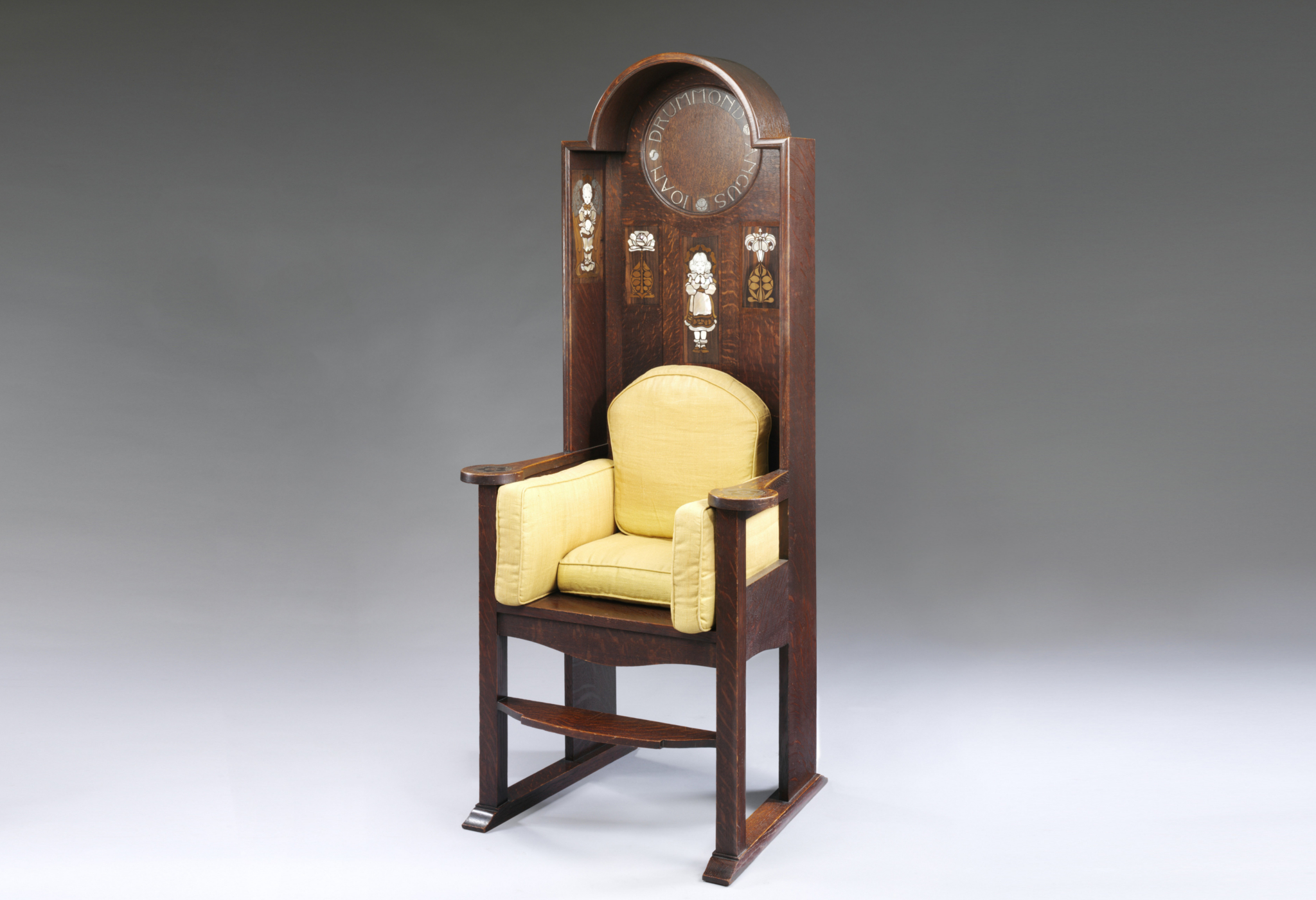 The latest addition to the V&A's collection, the Joan Chair is an invaluable piece of Ambrose Heal's Arts & Crafts design.
Dating from 1901, this one-off chair was commissioned by leather tycoon Joseph Angus for his youngest child Joan, and is just one of a number of pieces made by Heal & Son especially for the Angus family.
A rare example of Arts & Crafts furniture designed specifically for children, the Joan was crafted from fumed oak within Heal's workshops on the site of our Tottenham Court Road store. The ecclesiastical style and tall proportions were designed by Ambrose to display the stunning inlay of winged cherubs, lily and rose motifs even in use.
Evocative of stain-glass memorials, these intricate decorations were the work of Joan's oldest sister Christine, a former student at the Slade School of Fine Art and a pupil of the famous painter Walter Sickert, whom she married in 1911.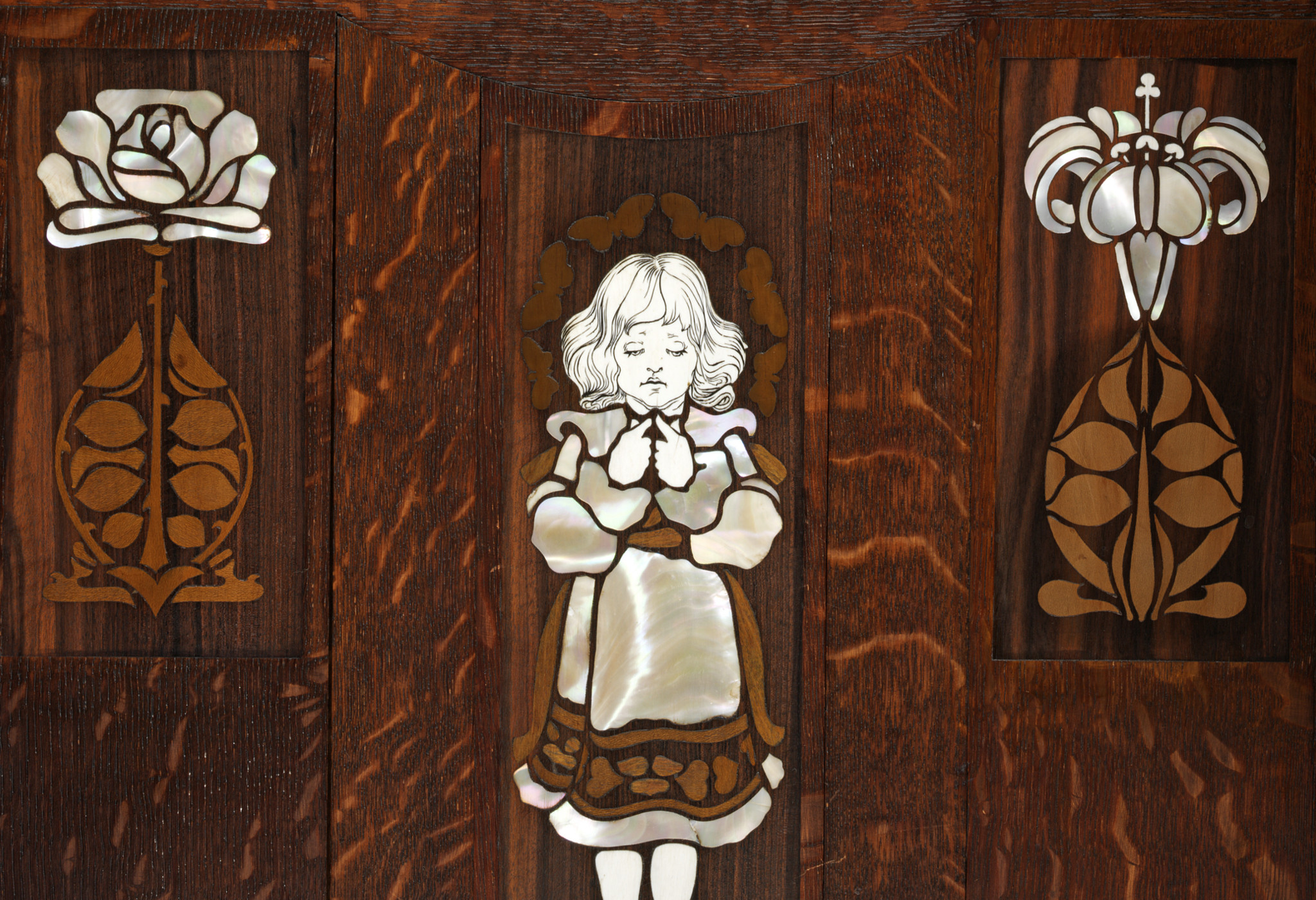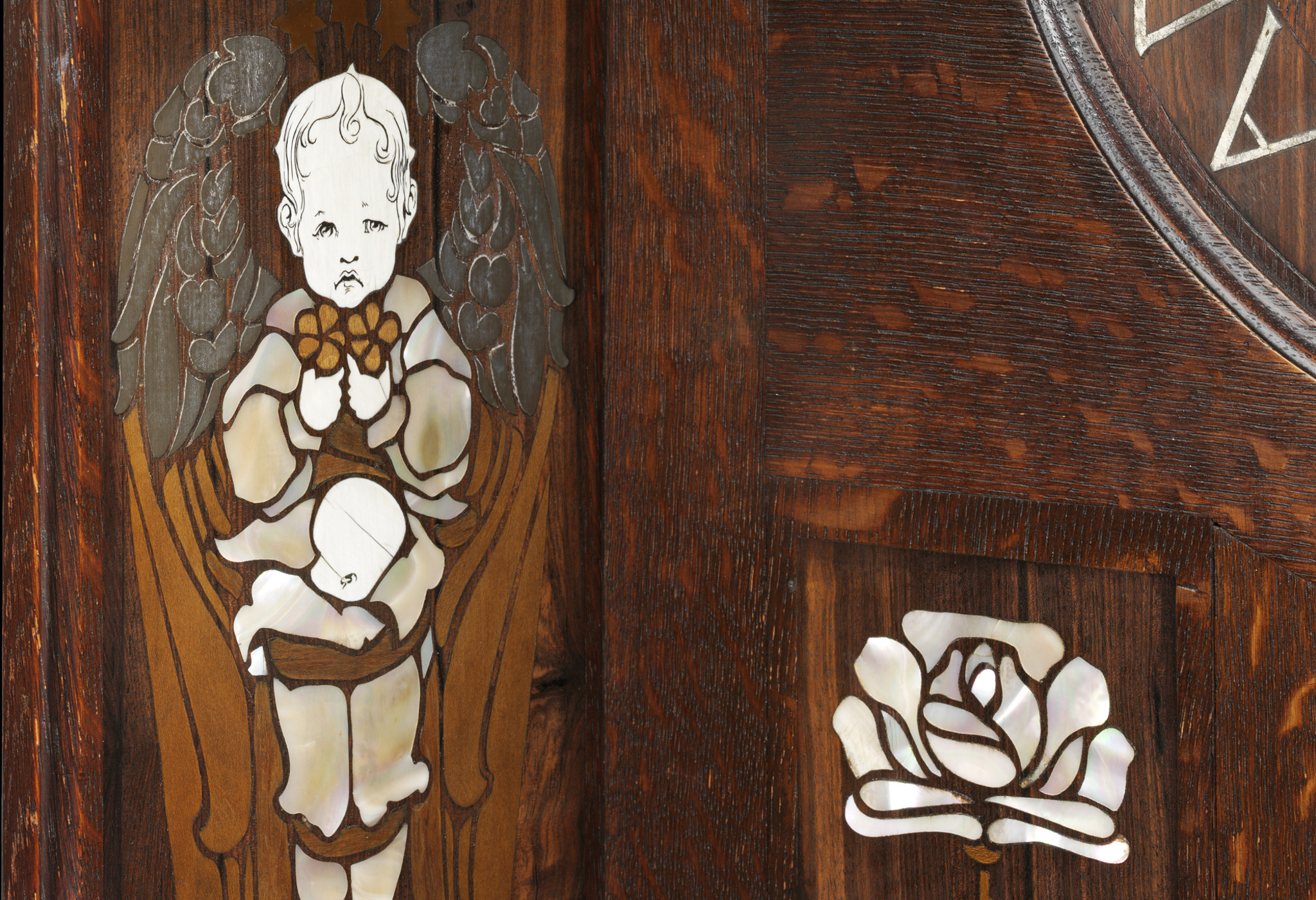 Imagery alone cannot do the craftsmanship and intricate inlay of the Joan any justice. So it's just as well that the V&A Museum of Childhood in Bethnal Green have made this rare piece a part of their permanent display for all ages to enjoy.