We are happy to hear that furniture designer Sir Ambrose Heal has been commemorated with an English Heritage blue plaque at the Fives Court, Moss Lane in Pinner – his residence when he first began influencing the designs at Heal's. The prestigious plaque was unveiled on February 27th at 2.30pm by Sir Ambrose's grandson, Oliver Heal – marking exactly 120 years since Ambrose Heal joined the family firm.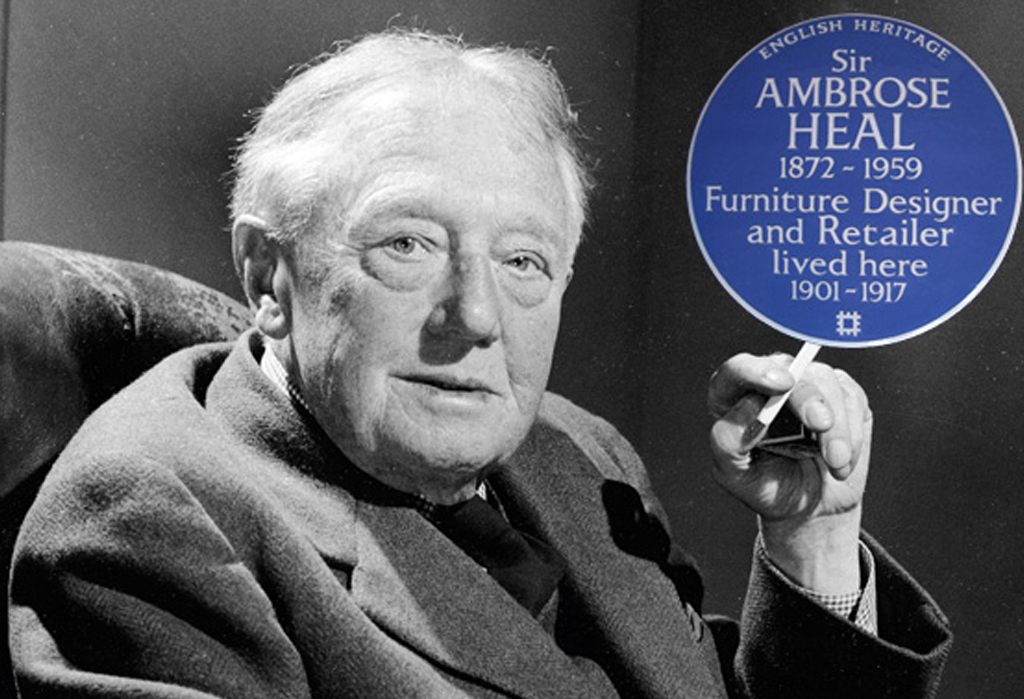 Who was Sir Ambrose Heal?
Described as one of the great artisans and craftsmen of his time, Ambrose was a pioneer in his field. His use of simple, practical lines and good quality craftsmanship meant he was able to provide premium furniture pieces to the middle class.
As an immense devotee of the Arts and Crafts movement, Heal also helped launch the Design and Industries Association (DIA) in 1915 – aimed to encourage greater design values within industrial production.
Where can I find the blue plaque?
Ambrose Heal's blue plaque is installed at the Grade II listed Fives Court in Pinner. It was while living here that that Heal began to put his stamp on the family firm. The house was designed by his cousin, Cecil Brewer, and built in 1900-01 on a plot of land opposite his father's house. Unsurprisingly, at a time when he was becoming more assertive in his tastes and expanding the range of goods sold in the shop, The Fives Court reflected Heal's architectural and aesthetic preferences and the white wood-panelled interiors in the house provided the ideal setting for his collection of furniture.
The interesting name came from his love of the game of Fives and the fact that a court was incorporated into the building. He moved to Beaconsfield in Buckinghamshire in 1917, but kept a flat in central London, within five minutes of the shop in Tottenham Court Road.