Every year, our esteemed team of expert buyers ­– from furniture to lighting, textiles to accessories – look ahead to predict the latest and greatest trends that will help shape how we furnish our homes.
In 2023, we're anticipating timeless tropes that can be incorporated into your interiors for years to come, from bright colours sparking joy, to nostalgic curved shapes, and tactile surfaces creating warmth. Plus, our homes are set to become even more multi-purpose than ever, whether a space for work, play or a bit of both. This, too, will continue to shape how we both live and shop.
Sabina Miller, buying director, says: "Now, more than ever, there's a sustainable approach to buying whereby we're tapping into the trends that transcend seasons. At Heal's, our motto has always been to 'buy well and buy once', investing in quality pieces that truly stand the test of time, meaning design that can be treasured for years to come or handed down to future generations."
Read on as we reveal the five interiors trends worth investing in.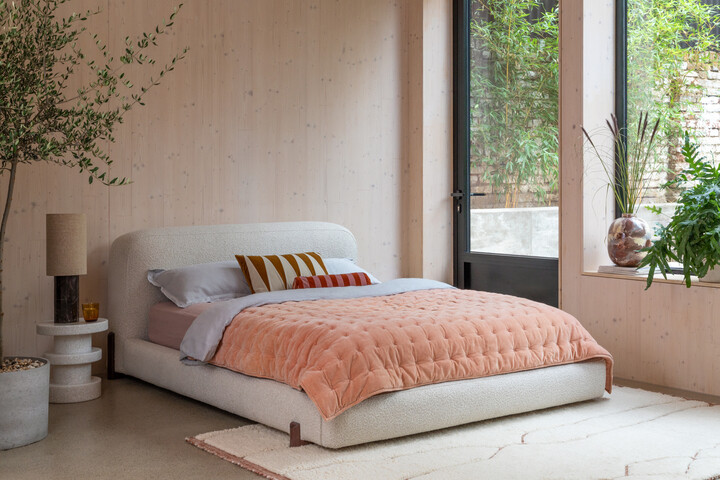 1 Curve appeal
The 70s are firmly back thanks to furniture with curves in all the right places. Not only do organic silhouettes and rounded edges make for seriously comfortable pieces, but they're more practical, too, taking up significantly less space. By removing harsh lines and angular corners, our homes feel more relaxed and convivial, while heightening our sense of wellbeing and connection to nature. Hannah Armstrong, Senior Furniture Buyer, says: "Our new-season Nuvola Bed and Nuvola Sofa both offer curved comfort in stylish spades, while being popular in textured – and similarly on-trend – bouclé. Taking their name from the Italian word for 'cloud', they're irresistibly soft and sumptuous, with no hard lines or awkward angles in sight. In terms of classics, the fluid form of the Flow Chair by L.Ercolani proves just how ahead of the curve – quite literally – the Italian furniture designer really was." Jane Murray, Home Accessories Buyer, adds: "Curved shapes are being seen in finishing touches as well as furniture, too: the Round Vase by Talia James, Lilla Vase by Annabel Cucuz and Cobra Vase by 101 Copenhagen all tap into the trend with wonderfully organic forms."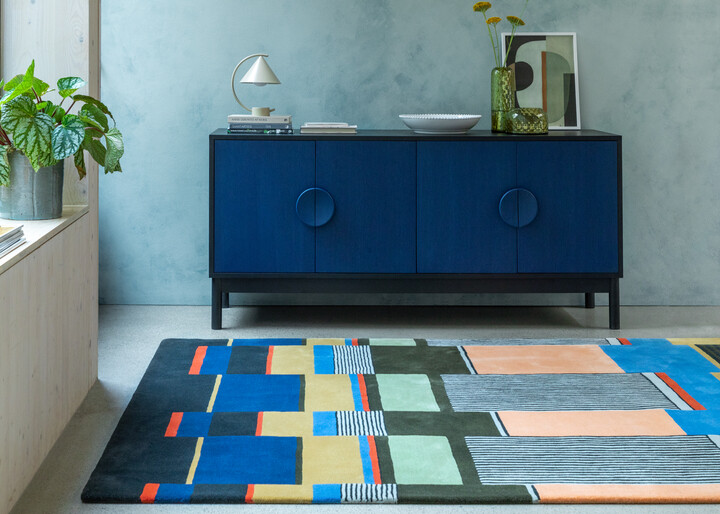 2 Rainbow bright
Passionate reds. Invigorating yellows. Majestic purples. After years of favouring neutrals, bold colour palettes are finally big again, helping us to create joyful spaces bursting with positivity. Not only are our homes more of a haven than ever before – somewhere we need to feel relaxed and happy – but we're more aware of colour psychology and the impact shades have on how we feel. All of which means we're more confidently, and consciously, choosing schemes that support our emotions and lift our spirits. Senior Furniture Buyer, Hannah Armstrong, says: "Our new Tinta collection – comprising a Sideboard, AV Unit and Highboard – can be customised in a range of colourful stained finishes, from blue to red and green, as some of us want more of a colour pop than dark walnut or natural oak affords." Clare Anstey, Lighting Buyer, adds: "For me, the collaboration between Anglepoise® and Margaret Howell really encapsulates the joyful colour trend, with a range of lamps and lights available in sea blue and sunshine yellow. The Type 75 Desk Lamp in one of these shades is sure to energise and motivate in a home office – plus, the style will never date."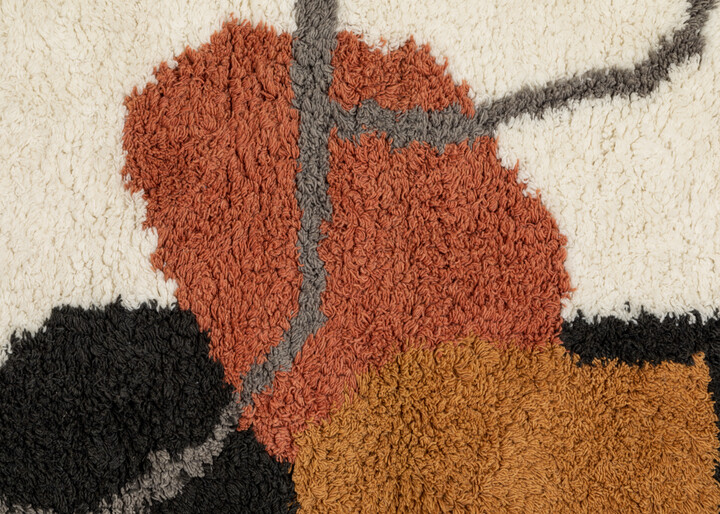 3 Magic touch
From bouclé to velvet, it's all about soft and tactile surfaces, cosying up spaces and stimulating your senses. More than ever, comfort and joy are conducive to a happy home, and the materials we surround ourselves with can help to create both. Not only that, but they can be used to add depth and interest, especially when teamed with other textural furniture and fabrics. Hannah Thistlewaite, Senior Buyer, says: "Our Alpaca Throws have such a luxurious feel to them – perfect for cosying up in the winter – and are woven from 100 per cent alpaca yarn. Otherwise, the Shagpile Orde Rug, exclusive to Heal's by Linie Design, is woven on a pitloom and feels superb underfoot. It's these kinds of textiles that epitomise the trend for tactility – and I don't see them going away anytime soon. Who doesn't want their home to be a multi-sensory experience?"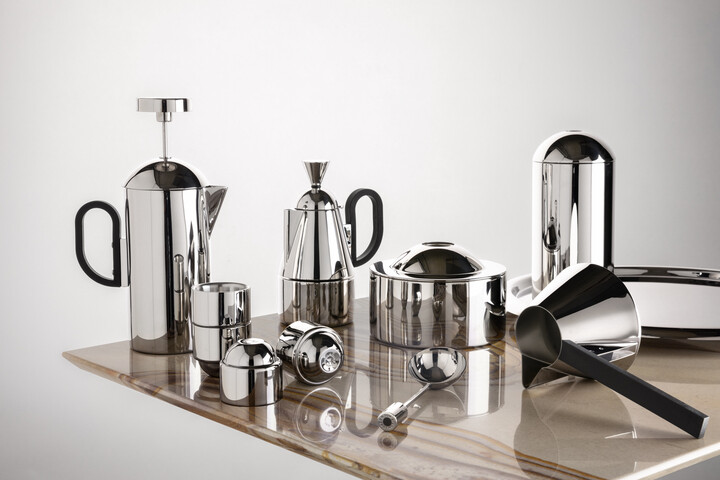 4 Everyday extraordinary
Sometimes, it's the simplest things, and such is the case with everyday products elevated via extraordinary details. These aren't big investment pieces – far from it – but small purchases that evoke joy every time you see or use them. Home Accessories Buyer, Jane Murray, says: "If you're anything like me, you'll reach for a much-needed coffee every day, so it makes sense that the product you use to make it with is both stylish and practical. The Brew Stove Top Coffee Maker by self-taught British designer Tom Dixon elevates the fine art of coffee-making with a graphic form and gleaming exterior. It's more like a work of art!" Claire Anstey, Senior Lighting Buyer, adds: "Blending classic aesthetics with cutting-edge tech, a functional portable light has been powered-up in Muse, making something so simple so spectacular. As a collaboration between colour expert Farrow & Ball and lighting specialist Tala, I wouldn't expect anything less."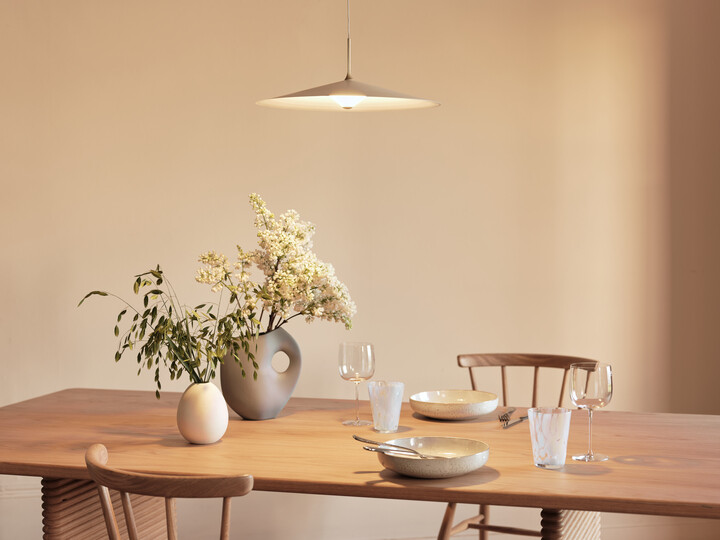 5 Light year
'Broken-plan' living – where a room is zoned via flooring or furniture – is now being achieved via lighting. Think cleverly-positioned floor lamps, table lamps and task lamps to divide areas. As a happy compromise between open- and closed-plan living, it means homeowners can enjoy a sense of separation, while still retaining a spacious feel. A whole lot simpler than erecting walls or moving furniture, lighting is a bright idea when it comes to carving-up spaces so they work for you and your family. Claire Anstey, Senior Lighting Buyer, says: "Our Mini Lounge Floor Lamp, with a finish to suit every space, is perfect for zoning. I've got one that I use to define a working corner in my open-plan kitchen – not only does the curved frame create a physical divide, but the directional lighting differs to the more ambient lighting above the dining table, created by my dimmable Selena LED Pendant Lamp."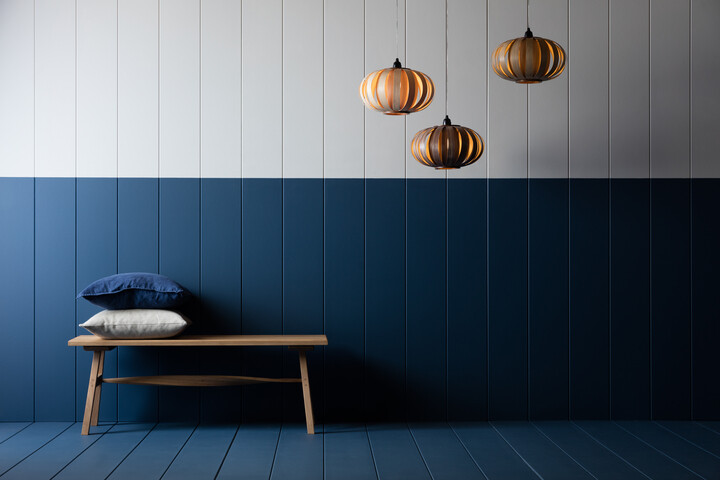 3 more timeless trends
Enduring style
With everything built to last, our makers craft products with longevity in mind – all our sofa frames come with a lifetime guarantee – and look to recycled or natural materials wherever possible in their construction. From rugs to sofas and textiles, we're proud to make pieces from recycled plastic bottles, yarns salvaged from the fashion industry and recycled wool, while our Organic mattress is Soil Association-certified and only filled with natural fibres.
Biophilic design
From natural materials to plentiful plants and water features, biophilia is all about bringing the outdoors in, and it's proven to be good for our physical health and mental wellbeing. Get the look: Canopy Self Watering Planter using recycled glass by LSA International; the Faunacation Velvet Cushion with jungle print by Divine Savages; and the Lars AV Unit in forest-green by Says Who.
Storytelling products
Good looks are no longer good enough. Stand-out products now need to tell a story, whether it's about the inspiration behind the design, something about the community that makes it, or how it benefits people or planet. Heal's products always have something to say, from the lights by designer Tom Raffield that showcase his skill for the age-old technique of steam-bending wood, to our Bowl Table that features an innovative top made from coffee-bean wastage and wood.